Angola Plans To Buy UAVs and Armored Vehicles From Turkey
On Monday, October 18, Turkish President Recep Tayyip Erdoğan traveled to Luanda, Angola's capital, for a series of meetings. Tete Antonio, Angola's Minister of Foreign Affairs, and Alp Ay, the Republic of Turkey's Ambassador to Luanda, greeted President Erdoğan at Luanda's Quatro de Fevereiro International Airport.
Minister of Foreign Affairs Mevlüt Çavuşolu, Minister of Energy and Natural Resources Fatih Dönmez, Minister of National Defense Hulusi Akar, Minister of Trade Mehmet Muş, Presidential Communications Director Fahrettin Altun, and Presidency Spokesperson İbrahim Kalın were all present during President Erdoğan's visit.
After the tete-a-tete and the meetings between delegations, President Recep Tayyip Erdoğan , making his first official visit to Angola, and Angolan President Joao Manuel Gonçalves Lourenço, held a joint press conference answering questions from journalists. When asked about the defense sector's involvement in economic cooperation with Angola, President Erdoğan said that during his visit to Turkey three months ago, President Lourenço of Angola had requests for the defense industry, particularly for UAVs.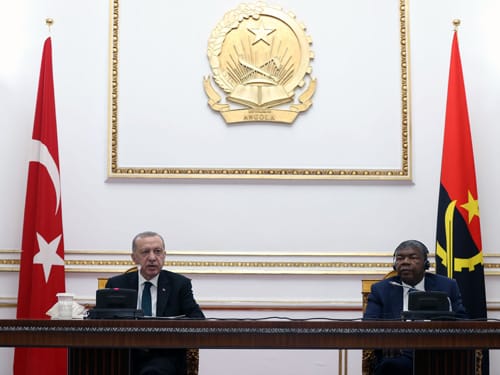 Erdoğan noted that at the time it was decided to "discuss and deepen these subjects." President Erdoğan continued "we held some meetings today regarding armored carriers. Of course, the steps taken by Turkey in the last 19 years, especially in the defense industry, really attract their attention. and on these issues, our defense ministers will discuss with each other about what kind of products can be bought and sold… You know, we are not conservative on these issues, we said that we are ready to give all kinds of support. Our defense ministers will hold talks with each other, and we will take steps accordingly," he said.
Baykar Defense CTO Selçuk Bayraktar had recently stated that contracts for the export of Bayraktar TB2s had been signed with more than ten countries. Selçuk Bayraktar going so far as to say "we are having difficulty in meeting the demands."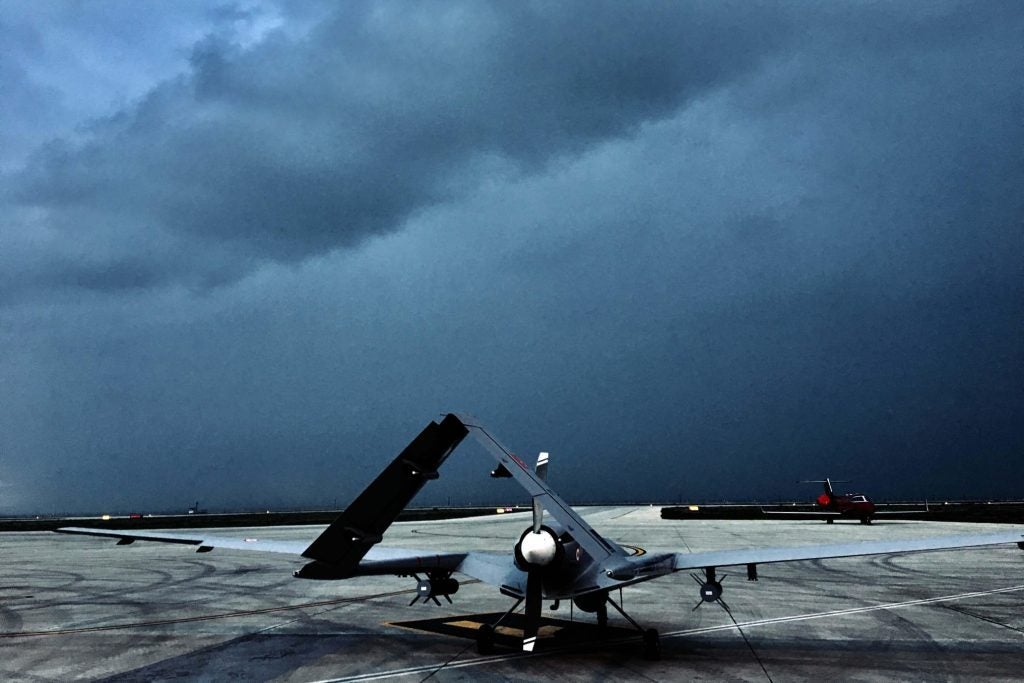 In addition, according to a previous Reuters report, Turkey will supply Ethiopia and Morocco with Bayraktar TB2 UAVs, which were developed and constructed by Baykar. Despite these contract's not yet being confirmed by either the countries' governments nor Baykar, it seems that with these ongoing discussions, particularly in Angola, Turkish UAVs will soon be flying in Africa's skies.