Morocco To Acquire Skylock Anti-Drone System From Israel
The Far-Maroc forum, the semi-official page of the Moroccan armed forces
on November 21, confirmed information from the Israeli newspaper Globes on Sunday that the Moroccan Armed Forces will acquire the anti-drone system developed by Skylock Systems, a subsidiary of the Israel-based Avnon Group.
According to Far-Maroc's Facebook post, the five anti-drone systems purchased from Israeli Skylock Systems are part of the kingdom's attempts to establish national, strategic capabilities in order to keep up with the advancements of its adversaries and various threats. Furthermore, FAR-MAROC reported that the purchased system aims to protect the Kingdom's critical and sensitive facilities, whether civilian or military, emphasizing that the reconnaissance or attack capabilities of unmanned aerial vehicles have become a threat to the difficulty of targeting with traditional defense systems.
The Skylock Dome anti-drone air defense system was first displayed in February at the International Defense Expo (IDEX), the Middle East's largest public safety and weapons exhibition, held every two years in the United Arab Emirates.
According to the Israeli newspaper Globes, during the International Defense Exhibition (IDEX), Skylock Systems signed agreements for the purchase of anti-drone systems with 27 countries, including Morocco, the United Arab Emirates, and some East Asian countries.
According to the information given by Skylock Systems, SKYLOCK's anti-drone systems provide 360° airspace protection against growing drone threats for critical infrastructure, correctional facilities, or places requiring wide coverage, such as borders, airports, military bases, and national events. The radar system detects miniature drones with low signature, tracking speed, altitude and distance. The Skylock system also offers mobile anti-drone platforms that can provide effective protection while in motion. The system is said to be set up and be fully operational within 30 minutes.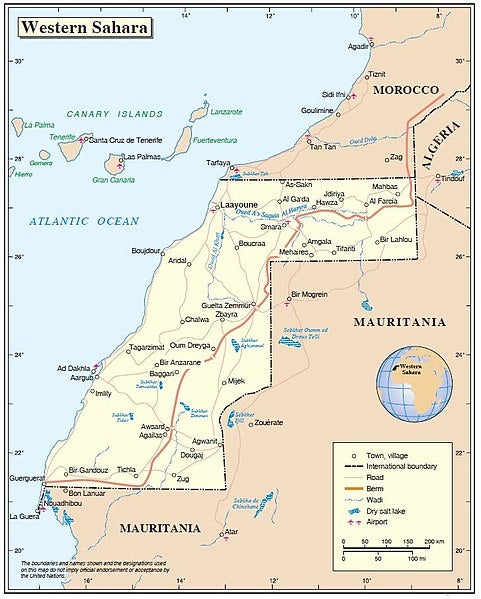 The anti-drone systems due to be delivered to Morocco are expected to be stationed at air bases in the disputed Western Sahara region, particularly in Dakhla and Boujdour. Due to a long history of strained relations between Morocco and Algeria, fueled by concerns such as political ideology, border demarcation, and regional influence competition, relations between the two countries have been more strained than ever in recent years.
Morocco accuses Algeria of hosting and supporting the Polisario Front, which is fighting for Western Sahara's independence from Morocco. Algeria on the other hand, accuses Morocco of supporting separatist Berber movements and other Algerian regime opponents. Because of the rising tensions, the two countries have engaged in a serious arms race.