Thailand Becomes First AT-6 Export Operator
Thailand is set to become the international launch customer for the AT-6 Light Attack Aircraft, Textron Aviation announced on Saturday. As part of the $143 million deal, Thailand will receive eight aircraft from 2024, as well as training and ground support equipment.
Thailand's AT-6 aircraft, locally designated the AT-6TH, will partially replace the country's retired L-39 Light Attack Fleet alongside the jet-powered Korean T-50TH. Construction is expected to begin next year in Wichita, Kansas.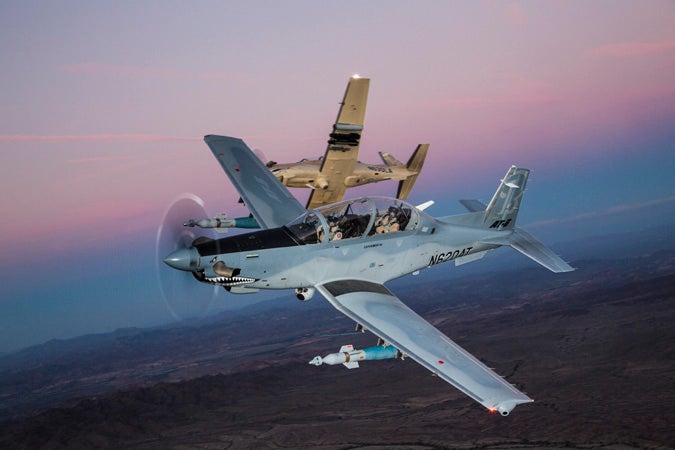 The AT-6 is an armed and upgraded version of the veteran T-6 Texan II trainer aircraft operated by the United States Air Force (USAF) and United States Navy (USN) among others. The AT-6 is designed to undertake light-attack, homeland security and reconnaissance missions. To accomplish that, it's armed with a variety of munitions including the AGM-114 "Hellfire" and Paveway II laser-guided bomb. Earlier this year, following a long and drawn-out procurement process, the USAF received the first of two AT-6Es.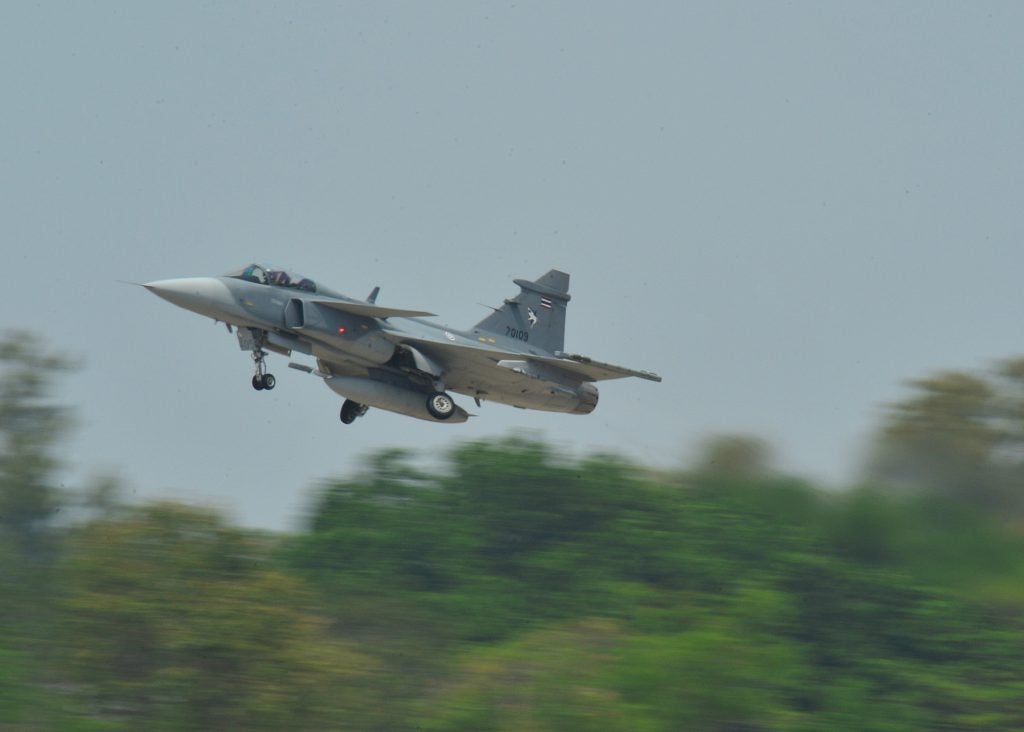 In 2020, Thailand procured 12 unarmed Beechcraft T-6C Texan II aircraft from Textron for $162 million, as part of an "Integrated Training System". At the time, the purchase fueled speculation that Thailand would also purchase the AT-6 given the commonality of the types.
Thailand's T-6C's will arrive in the country between 2022 and 2023.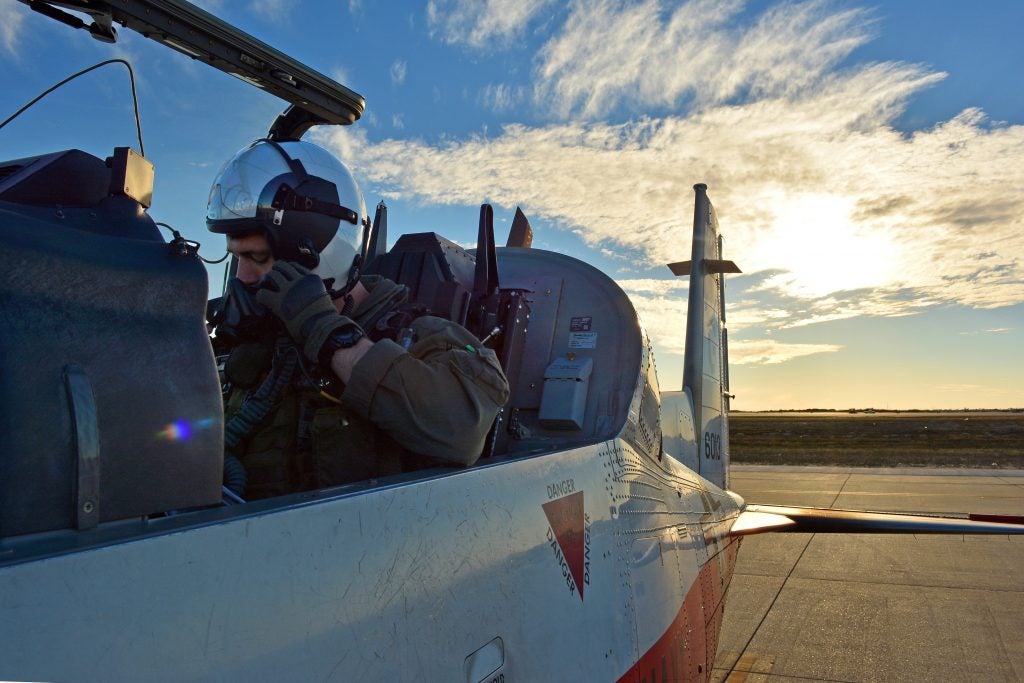 Thomas Hammoor, Chief Executive and President of Textron Defense said:
"We are honored the Royal Thai Air Force has competitively selected the Beechcraft AT-6 to conduct a broad array of missions in support of its border security and its anti-smuggling, counter-narcotics and anti-human trafficking operations." 
According to Textron, the AT-6 offers "4th generation capabilities at 2nd generation acquisition, operating and sustainment costs".