Kyrgyzstan Purchases Bayraktar TB2 UAVs From Turkey
On October 21, General Kamchybek Tashiev, Kyrgyzstan's Deputy Prime Minister and Chairman of the State Committee for National Security, announced that the country has ordered Bayraktar TB2 UAVs from Turkey. General Kamchybek Tashiev made the announcement to media after the ceremony for the delivery of 40 armored military vehicles to the Border Union Services of the State Committee of National Security of Kyrgyzstan, which are said to have been acquired for the first time from the budget.
"This time, we purchased military vehicles from budgetary resources," Taşiyev added, pointing out that Kyrgyzstan frequently receives military vehicles as aid. "There is such an opportunity in the state today. About 300 million som (3.5 million dollars) was allocated from the state budget for 40 armored vehicles." Tasiyev also stated that the armored vehicles were acquired from Dubai and would be utilized by the border guard.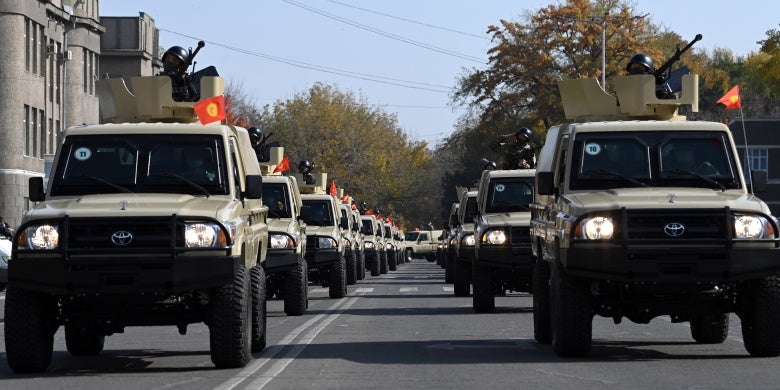 In addition to the 40 armored vehicles, Taşiyev said that Kyrgyzstan has ordered Bayraktar TB2s from Turkey and Orlan-10 UAVs from Russia. Taşiyev stated in his statement that they had ordered Bayraktar TB2 UAVs from Turkey and that they would be delivered soon. Taşiyev further stated that UAVs are only present in a few places throughout the world "our country will be one of them. People who will utilize UAVs have been trained in Turkey. These UAVs will come to our country soon." 
Sadyr Japarov, the President of Kyrgyzstan, made a statement on the procurement of armed unmanned aerial vehicles (SİHA) from Turkey and Russia and said, "We are not purchasing drones to go to war with someone. We will buy drones to ensure the security of the country."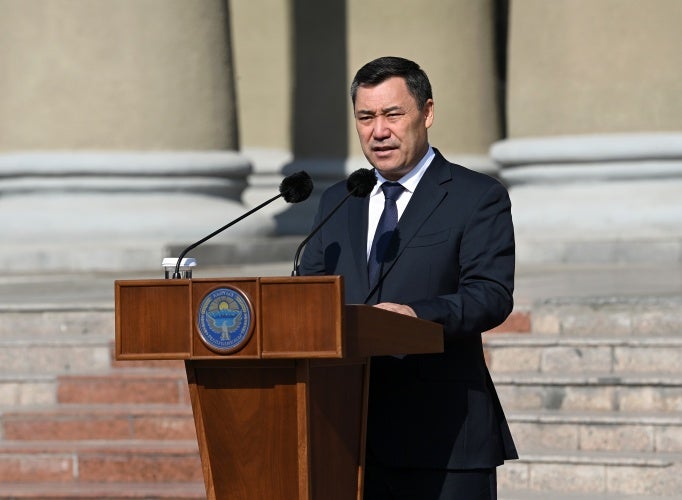 Due to its successes in Libya, Azerbaijan, and Syria, the Bayraktar TB2 has garnered the attention of numerous countries. So far, Bayraktar TB2 has been ordered by Qatar, Ukraine, Poland, Turkmenistan, and Azerbaijan. The number of known client countries has now increased to six with the addition of Kyrgyzstan to the list. Contracts for the export of Bayraktar TB2s have been signed with more than ten countries, according to a statement issued by Baykar Defense CTO Selçuk Bayraktar in recent weeks, with Bayraktar saying 'we are having difficulty in meeting the demands'.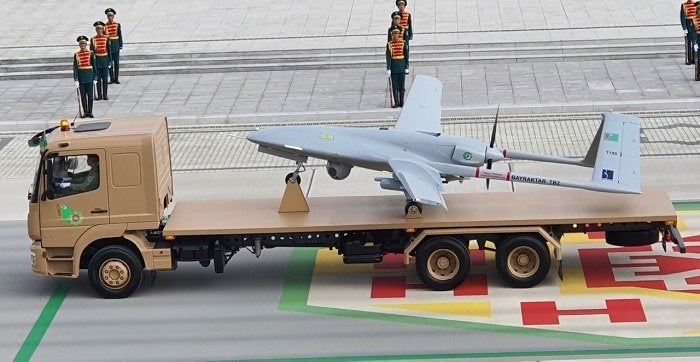 Angola also expressed interest in purchasing unmanned aerial vehicles a week after Turkey stated that it was expanding its aircraft exports by negotiating with Morocco and Ethiopia. While an agreement on the sale of Bayraktar TB2s has been reached with Kyrgyzstan, Iraq, Morocco, Ethiopia, Angola, Albania, Latvia, and Hungary are among the nations that can sign an agreement in the future.