The First Aksungur UAV Is Delivered To The Turkish Navy
The Turkish Naval Forces Command received the first delivery of TAI's domestic and national Aksungur UAV, according to Defense Industry President İsmail Demir. İsmail Demir pre-empted the announcement with a tweet, saying, "We will have new good news shortly, stay tuned."
In a follow-up tweet he said: "The domestic and national AKSUNGUR SİHA (Armed UAV) manufactured by TUSAŞ (TAI) successfully finished the tests and was delivered to the Naval Forces Command. The AKSUNGUR SİHA can carry a payload of 750 kg and has a maximum flight time of 50 hours."
Aksungur was first unveiled at the 2019 International Defense Industry Fair (IDEF) in Istanbul, and is based on the ANKA platform, a Turkish Armed Forces UAV already in service. As a result, the Aksungur was able to be developed swiftly and at a relatively low cost.
According to the information given by TAI, The ANKA-AKSUNGUR is a Medium Altitude Long Endurance (MALE) class UAV system capable of executing day and night Intelligence, Surveillance and Reconnaissance (ISR) and strike missions with EO/IR, SAR, and SIGINT payloads, as well as a range of air-to-ground weaponry. Two PD-170 twin-turbocharged diesel engines power the ANKA-AKSUNGUR, allowing for long-duration operations up to 40,000 feet.
As a weapon system, Aksungur, which has 3 weapon stations with a capacity of 500 kg, 300 kg and 150 kg on each wing, can be equipped with the TEBER-81 (Laser Guided Mk-81), TEBER-82 (Laser Guided Mk-82), L-UMTAS, MAM-L (LUMTAS Guided Missile Variant), Cirit MAM-C (Cirit Guided Missile Variant), HKG-3 (Precision Guidance Kit), KGK (82) Wing Guidance Kit and Miniature Bomb ammunition.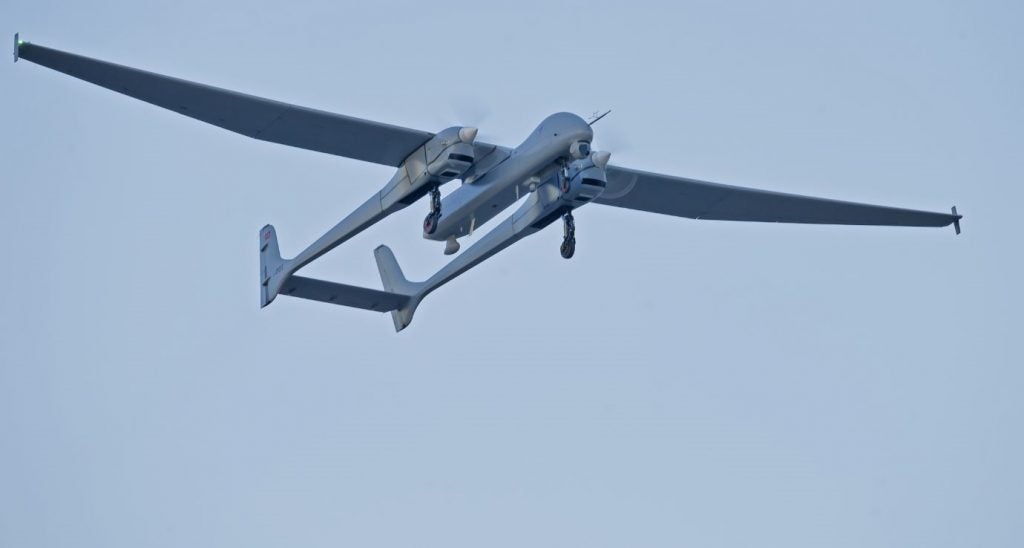 Technical Specifications given by TAI:
Wingspan: 24 meters
Horizontal length: 11.6 meters
Height 3.1m
Airtime: 50 hours
Useful load capacity: 750+ kg
Link range: 250+
TAI expects to finish a further four UAVs this year and deliver them to the navy before the end of the year. The Aksungur UAV will increase the Turkish Naval Forces' capabilities to conduct reconnaissance-surveillance and mount aerial attacks in the Mediterranean and Aegean Sea regions by joining the 10 Bayraktar TB2s, 2 ANKA-S UAVs, and 4 ANKA-B UAVs already in the Turkish Naval Forces Command's inventory.