Saab Hosts Grand Opening Of Indiana T-7A Assembly Facility
Saab held the grand opening of its new facility in West Lafayette, Indiana on October 13. Guests at the grand opening included the Chairman of Saab's Board of Directors, Marcus Wallenberg; Saab CEO Micael Johansson; President of Purdue University Mitchell Daniels as well as Governor of Indiana, Eric Holcomb. While the facility had begun operating earlier this year on time and on budget according to Saab, the COVID-19 pandemic resulted in its grand opening being delayed.

The purpose-built facility is located in West Lafayette's Discovery Park District, adjacent to the Purdue University campus. The facility will assemble the aft section and related subsystems of the T-7A Red Hawk, starting from behind the cockpit to the tail of the trainer. The completed aft sections will then be sent to Boeing's St. Louis final assembly facility, where they will be mated with the front section, wings, fins and tail.

Saab states that it expects to hire up to 300 employees at the plant by 2027, with employees including assemblers, engineers, and system administrators. The facility will also collaborate with Purdue on research and development in areas including sensor systems, artificial intelligence and advanced manufacturing, with Saab adding that it intends to export products manufactured at the site.


Johansson described the grand opening as a "historic moment" for Saab, continuing:

"This high-tech facility and its growing workforce are a result of Saab's continued investment in the United States. Just as the T-7A Red Hawk will train the next generation of fighter and bomber pilots, we look forward to welcoming and training the next generation of aerospace engineers and other skilled employees.

As a trusted local partner, Saab is committed to investing in both our West Lafayette community and the research and development for a more sustainable world to keep people and society safe."

"Purdue and the state of Indiana recognize the importance of the United States maintaining its advanced technology capabilities relative to strategic rivals," Purdue President Mitch Daniels said. "One of the university's goals and, we believe, duties, is to bring leading-edge companies like Saab to the Discovery Park District along with federal laboratories and startups."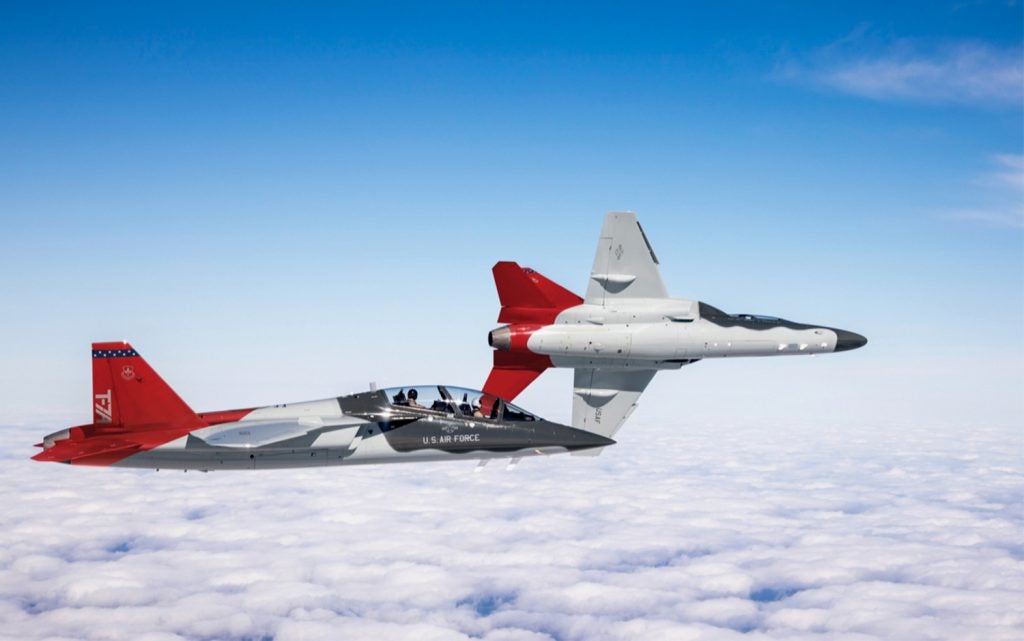 The Red Hawk will replace the United States Air Force's fleet of ageing T-38 trainers, with 351 T-7As on order. However, the USAF stated in June that the decision to begin full rate production had been delayed from 2022 to 2023, owing to delays in finalizing the design, critical parts shortages at suppliers, and a need for more testing following the discovery of a wing rock issue.