USMC F-35Bs Conduct First Landings And Takeoffs From Izumo
Japan's Maritime Self-Defense Force announced on Tuesday that it had successfully conducted the first trial takeoffs and landings of F-35B Lightning IIs on the JS Izumo. The October 3 trials are the first time the JMSDF has conducted fixed-wing flight operations from one of its ships, as well as the first time Japan has conducted carrier operations in 77 years.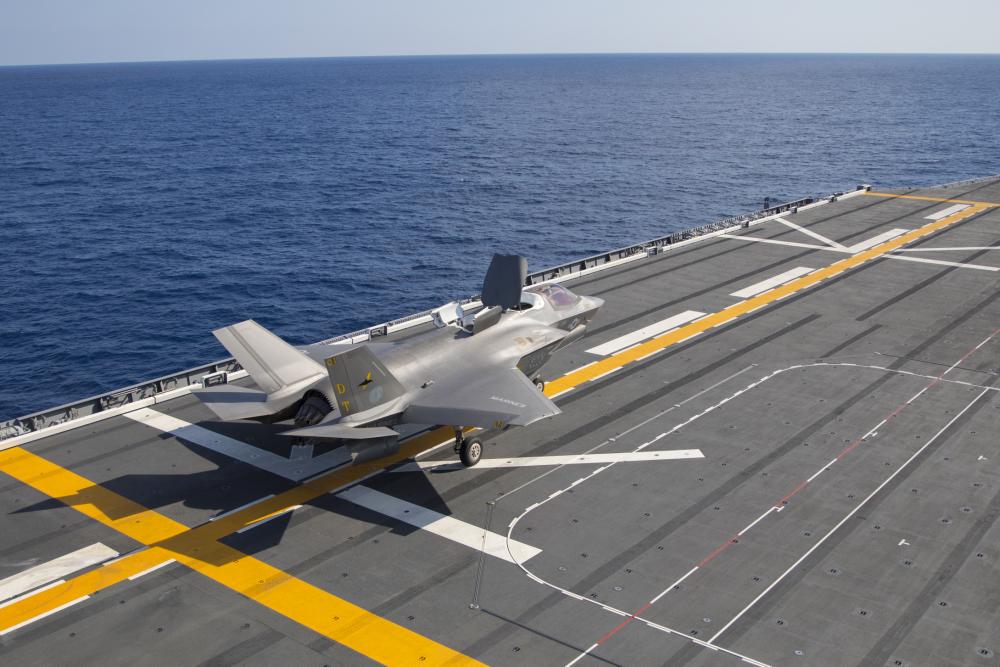 Two United States Marine Corps F-35Bs of Marine Fighter Attack Squadron (VMFA) 242 were used for the trials, flying out of Marine Corps Air Station Iwakuni with tanker support from Marine Aerial Refueler Transport Squadron (VMGR) 152. Each F-35B conducted a vertical landing and takeoff cycle on the Izumo, after conducting a low pass to inspect the deck prior to landing. The F-35Bs received unique markings for the occasion, with a full color squadron logo present on the lead Lightning's tailfins, alongside the Izumo's logo being applied to the tails of both aircraft. The participation of the Bats' F-35Bs in the trials comes just under a month after the squadron declared initial operating capability.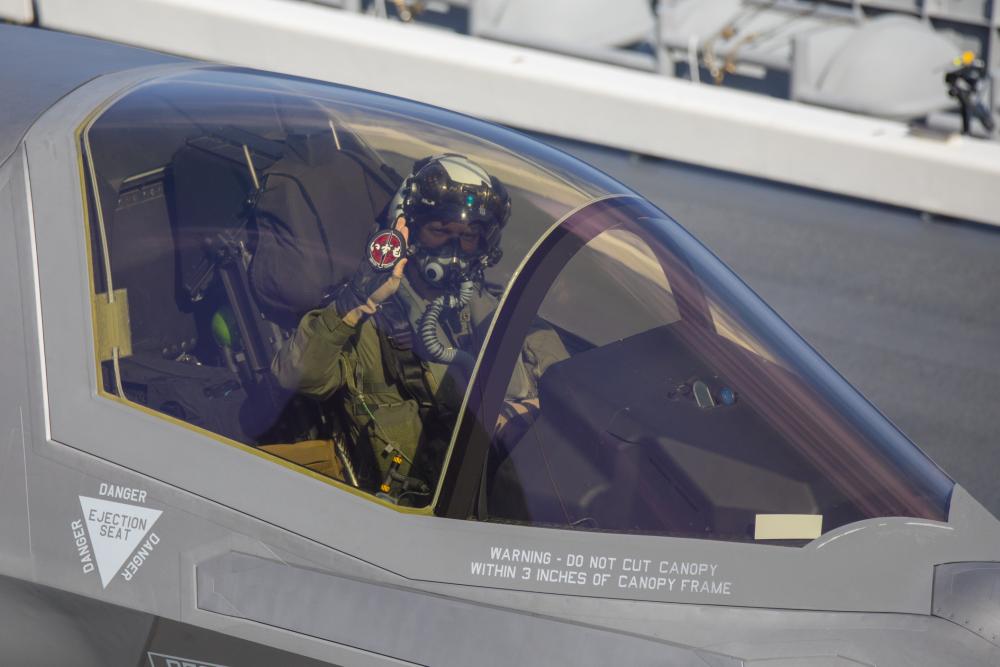 JMSDF Rear Admiral Shukaku Komuta, commander of Escort Flotilla One, said of the successful test:
"This trial has proved that the JS Izumo has the capability to support takeoffs and landings of STOVL aircraft at sea, which will allow us to provide an additional option for air defense in the Pacific Ocean in the near future.

We still have work to do until the day the JSDF can regularly employ STOVL aircraft at sea, but I am confident that the strong partnership and mutual trust between our two counties will result in its realization."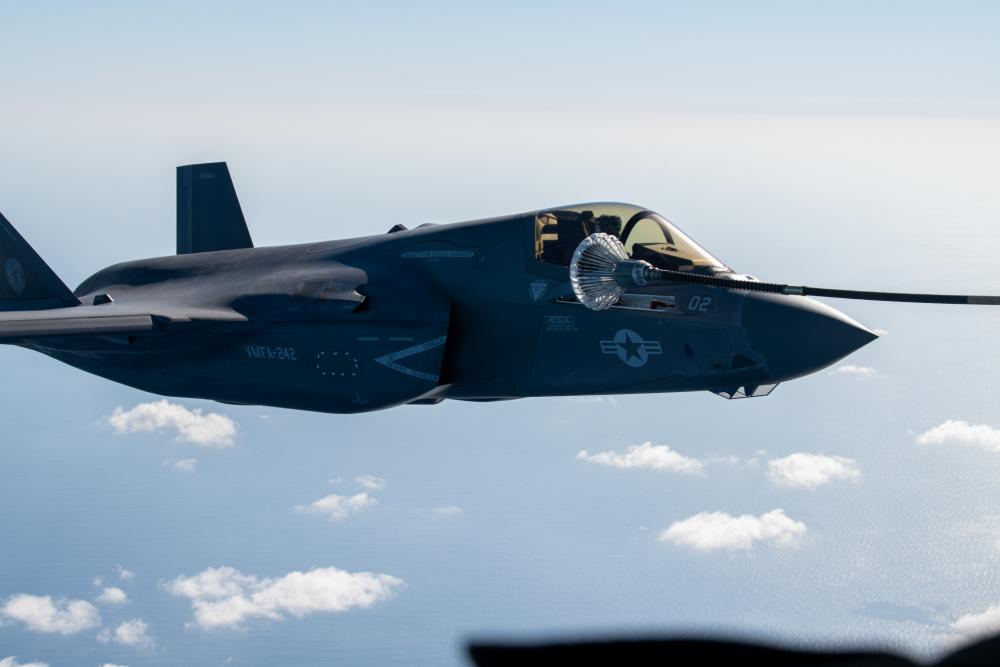 "We have the utmost confidence in the Joint Strike Fighter and are eager for our Japanese allies to have the same capabilities in their hands, which ultimately contributes to our shared goal of maintaining a free and open Indo-Pacific," said Major General Brian W. Cavanaugh, 1st Marine Aircraft Wing Commanding General.

Japan's Ministry of Defense had announced on September 30 that it planned for the trials to take place this week. In a press conference today, Defense Minister Nobuo Kishi stressed that the success of the trials had improved interoperability between the Japanese and United States' armed forces.