DSEI 2021: Babcock Secures Export Contract for Arrowhead 140 with Indonesia
Babcock has secured its first export customer for the Arrowhead 140 Frigate design at the Defence and Security Equipment International (DSEI) 2021 exhibition in London. Indonesian State-Owned shipbuilder PT PAL Indonesia (Persero) signed a deal with Babcock aboard HMS Argyll, on the Thames, which will allow them to build two modified Arrowhead 140 Frigates for the Indonesian Navy. U.K Defence Secretary, Rt Hon Ben Wallace MP and the Indonesian Minister of Defence, Prabowo Subianto witnessed the deal.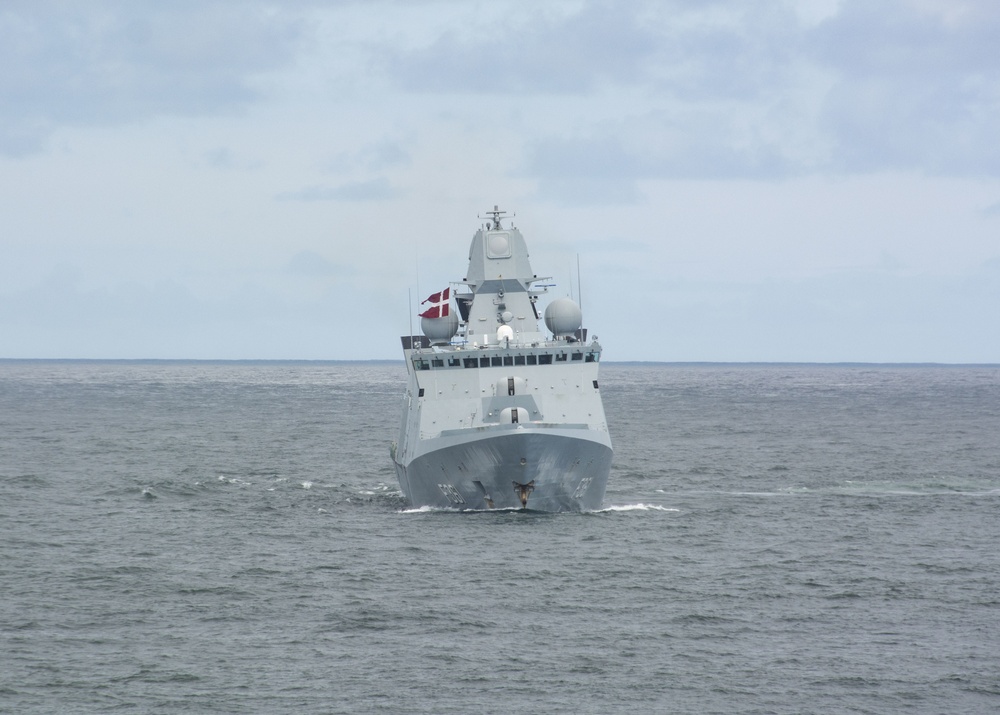 Indonesia's decision to acquire the Arrowhead 140 for its navy is its second major acquisition from a foreign company this year. Following a deal announced in June that will see Indonesia acquire six FREMM frigates from Italy, in addition to two refurbished Maestrale frigates.
Babcock's CEO David Lockwood said:
"The beauty of our export product is that it is a readily transferable design that can be tailored to the customer's needs as part of our strong Arrowhead frigate portfolio. What's more, the design licence and subsequent build programme will be a significant catalyst for prosperity in Indonesia."
Indonesia's Arrowhead 140s will be built at PT PAL's shipyard in Surabaya, Indonesia, where the company already maintains and builds various vessels for commercial and government clients. According to a Babcock release, with the deal signed, PT PAL will now undergo the process of engineering the required modifications for Indonesian use.
The ships will have a potent air defence capability according to PT PAL. They will be armed with 24 vertical launch cells (VLS) for short-range surface-air missiles (SAM) and 32 cells for long range SAMs. In addition to the main-gun, the vessels will also be fitted for but not with 16 cells for long-range anti-ship missiles. This makes them nominally better armed than there British counterparts, and more comparable to the Danish Iver Huitfeldt class on which the Arrowhead 140 is based. The frigates will be capable of sustaining a speed of 18 knots with an endurance of over 16,000kms, or 28 knots as an upper limit.

Overt Defense understands that the selection of the Arrowhead 140 was not as a result of a competitive tender process and that it was Indonesia that approached Babcock, with a specific requirement in mind. Babcock was selected because of it's "proven track record" and "portfolio". All frigates are expected to be in the water within five years.