Fincantieri Secures Contract For Eight Ships From Indonesia
Italian shipbuilder Fincantieri announced on Thursday, the 10th of June, that it has signed a contract with Indonesia for the supply of eight warships. This includes six new-build FREMM class frigates as well as two refurbished Maestrale class frigates that will be acquired from the Italian Navy on their decommissioning. 
Fincantieri is slated to be the prime contractor for the entire program, however, PT-PAL, a state-owned Indonesian shipbuilder, will collaborate. The refurbishment of the two Maestrale class frigates will be conducted in Italy. The exact value of the contract is unknown, however, a similar acquisition, albeit of modified and domestically produced FREMM frigates, by the United States Navy is expected to cost the United States $850-950 million a ship, which would put the Indonesian contract at around $6 billion.
The Italian Navy currently has four Maestrale class frigates in service, the newest of which was commissioned in 1985 all of which are expected to be replaced by FREMMs. Which ships will be transferred to Indonesia is unknown.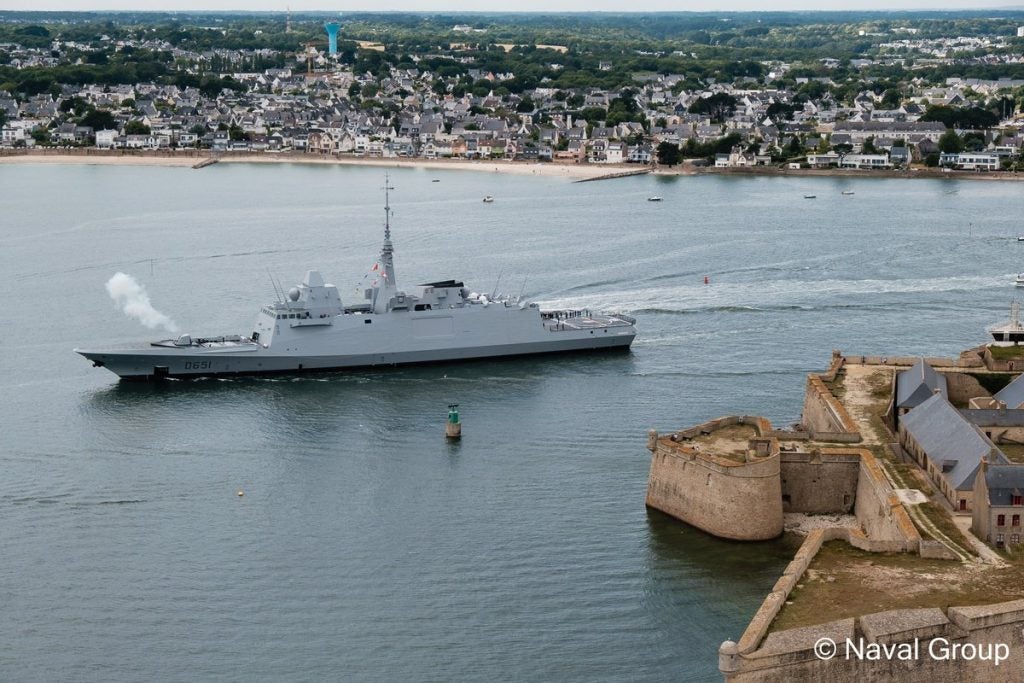 The contract is another win for the Italian FREMM variant which currently has over twenty outstanding orders worldwide, including contract options. In 2020, Fincantieri was selected as the winner of the United States Navies FFG(X) program which aims to build at least twenty ships, and also secured an export order for at least two ships from Egypt.
Fincantieri CEO, Giuseppe Bono, said of the announcement that
"The acquisition of an order of this magnitude allows Fincantieri to also assume global leadership in the surface ships sector, and is the confirmation of the technological leadership of a project once again considered the most innovative on the market which led to 20 ships for several foreign Navies, between orders and options. This program has an extraordinary strategic importance, both for the economic return for our Country and for the Italian defense supply chain, and because it ensures Fincantieri's strong positioning in the area, paving the way for the finalization of further important negotiations for other programs already in progress also in the civil sector".
The exact timeline of the contract is unknown, however, it will likely be several years before the two Maestrale class frigates are delivered, and several more before the FREMMs are. When delivered, the new ships will represent a massive increase in the capability of the Indonesian Navy which has increasingly been called upon as the Southeast Asian country faces down China in the Natuna Islands. Alone, the eight ships will enhance the Navy's sonar capabilities, the limits of which were highlighted during the search for KRI Nanggala (402) when the Navy was only able to deploy two sonar equipped vessels.