DSEI 2021: Texelis Display MR400 AFV Mobility Kit
At this week's DSEI 2021 exposition French automotive company Texelis' stand was dominated by a transparent full-scale model housing the components of their MR400 mechanical and mobility kit.
The MR400 was derived from their solution designed for the French DGA's lightweight 4×4 VBMR vehicle – a part of France's SCORPION programme. The VBMR program saw the development of the multi-role armored vehicle Griffon and VBMR-L Serval. 978 VBMR-L Serval vehicles will be ordered by 2030.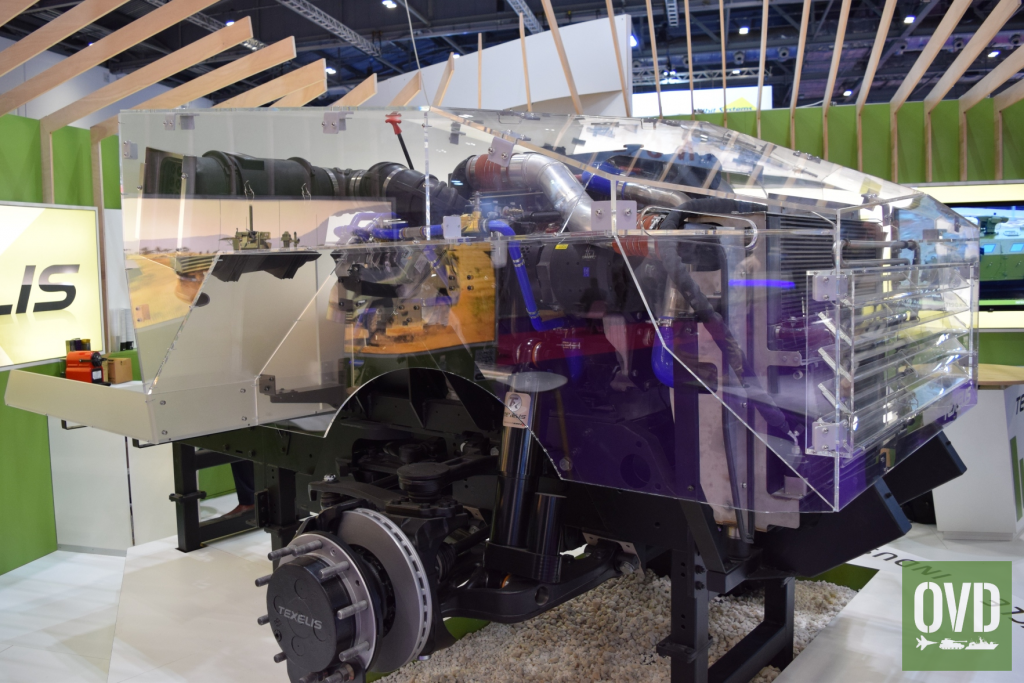 Texelis' MR400 has undergone thousands of hours of test bed and on-road trials, and is currently in production at Texelis' facility in Limoges, France. As part of the VBMR-L contract the company will also provide spares for the next 30 years.
Texelis' MR400 mobility kit includes technology from industrial partner companies including Cummins, Allison Transmission, PowerLine, Michelin, KONI and Hutchinson. Jean Vandel, Managing Director at Texelis Defence, said:
"Our work on the VBMR programme has allowed us to refine our capabilities in vehicle mobility and our facility is fully equipped for a ten-year production run and 30-year supporting role for the French SCORPION programme. Now we are bringing this expertise to the world, with a proven, reliable and modular solution that is available to test drive on the track in France. The growth of the urban battlefield and need for armoured vehicles to be highly protected while air transportable has driven a revolution in mobility – and Texelis is at the forefront of this innovative work."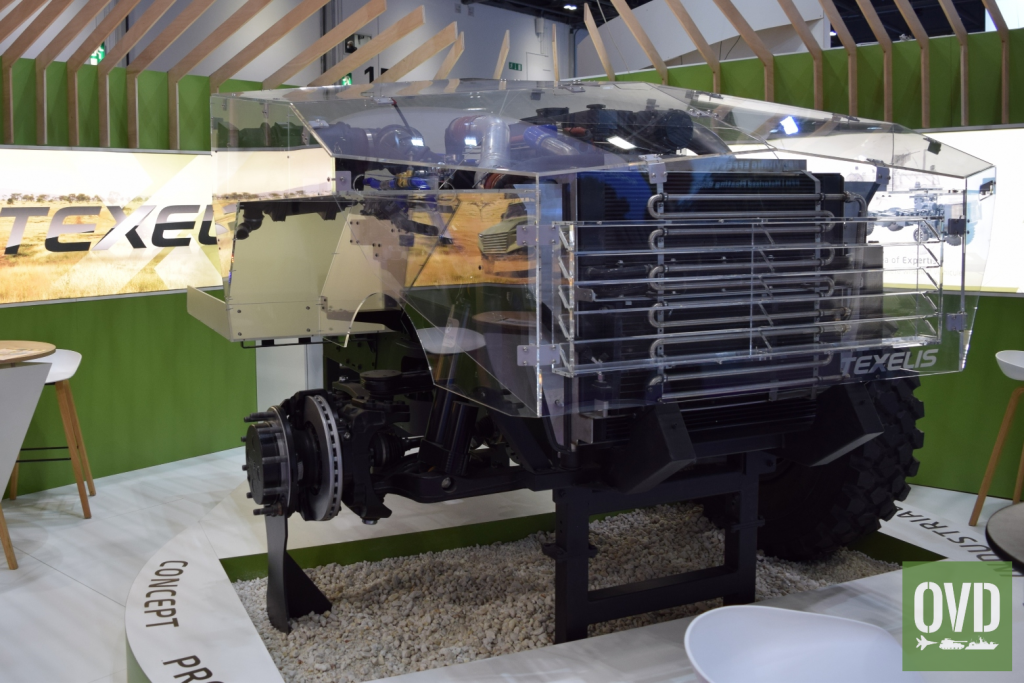 France's efforts to modernise their armoured vehicles has seen them also select the Jaguar 6×6 wheeled recon vehicle, developed by a consortium of Nexter, Thales, and Renault Trucks Defense. The Jaguar will replace the venerable AMX 10RC, ERC 90 Sagaie reconnaissance vehicles and VCAC support vehicle. The Griffon and VBRM-L Serval will replace the Véhicule de l'Avant Blindé (VAB) armored personnel carrier.