French Army Unveils Jaguar Recon Vehicle
The French Army has shared some new photographs of their next armored reconnaissance and combat vehicle, the Jaguar. The 6×6 wheeled recon vehicle has been developed by a consortium of Nexter, Thales, and Renault Trucks Defense. The Jaguar has a three-man crew, a maximum road speed of 50mph and a projected range of 500 miles.
The Jaguar is equipped the CTA International CT40 cannon firing 40mm case telescoped ammunition as well as MBDA's Medium-Range Missile/MMP anti-tank missile and a 7.62x51mm machine gun mounted in a remote weapon system.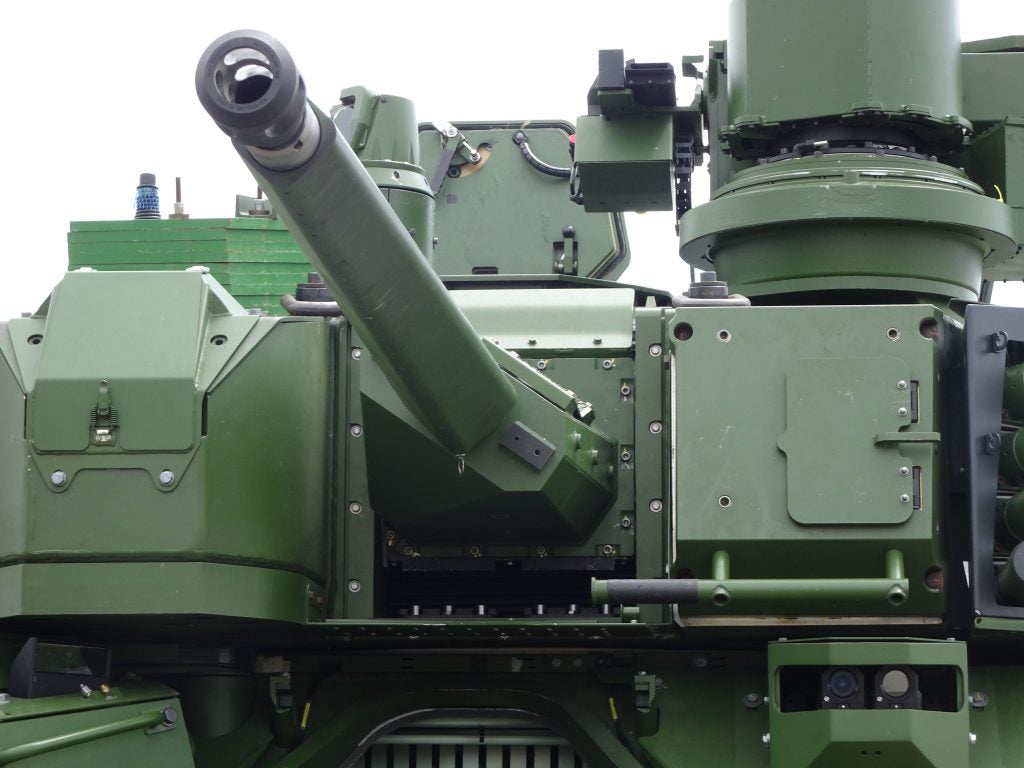 The Jaguar was first displayed at Eurosatory 2018 and has been procured under the Engin Blindé Multi-Rôles (Armoured Multi-roles Vehicles) and Engin Blindé de Reconnaissance et de Combat (Armored Reconnaissance and Combat Vehicle) programs. The procurement of the first 60 Jaguars, along with over 400 Griffon armoured personnel carriers, was approved by the Ministre de Armees back in 2017.
It is planned that the Jaguar will replace the venerable AMX 10RC, ERC 90 Sagaie reconnaissance vehicles and VCAC support vehicle. Weighing 25 tonnes fully loaded it will be significantly heavier than the vehicles it replaces but will offer improved crew protection. The vehicle's armour is rated up to STANAG 4569 Level 4 which offers protection against small arms fire up to 14.5×114mm and mine protection for blasts equivalent of up to 10kg. The vehicles use an adapted truck engine developed by Renault and has a cross country speed of around 15mph.
A total of 110 Jaguars are expected to be delivered to the French Army by 2025, with just under 250 needed to replace the AX90, Sagaie and VCAC like for like. The first of these are undergoing testing and evaluation with both Jaguars and Griffons both undergoing amphibious landing testing.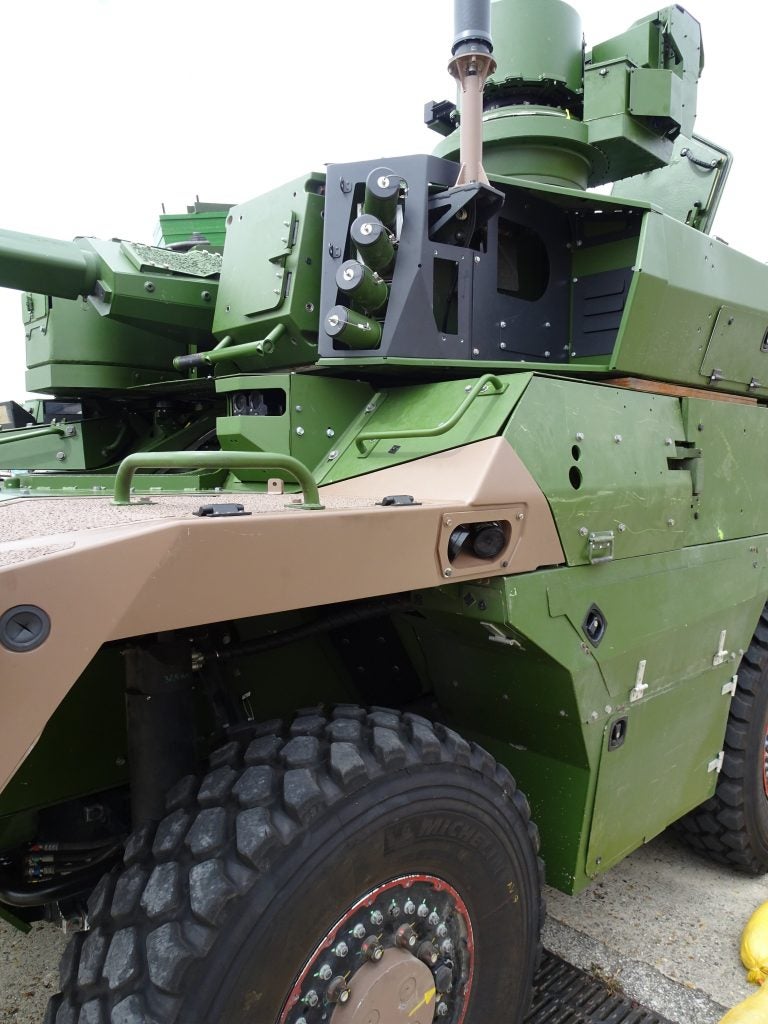 The French Army describes the Jaguar as being easily "integrated into a fight in urban areas or in the mountains." The Belgian army has also expressed interest in the Jaguar with the intention to replace its Piranha IIIC armored personnel carriers, Pandur I reconnaissance vehicles and Dingo 2 infantry mobility vehicles.