Australia to Donate 15 Bushmaster PMVs to Indonesia
Indonesia is to receive 15 Bushmaster Protected Mobility Vehicles (PMV) from Australia. The vehicles will serve overseas as part of the country's U.N peacekeeping commitments. Prabowo Subianto, the Indonesian Minister of Defence, announced the donation during a recent joint press conference with Australian Ministers. Australian officials were in Jakarta for the seventh 2+2 (Defence + Foreign Ministers) meeting, which saw both sides agree to deepen cooperation on security issues.  

Overt Defense understands that the vehicles will be delivered in 2022 and taken from existing Australian Defence Force (ADF) stock. They will not be replaced within the ADF by new-build models. A Department of Defence spokesperson told Overt Defense that "Finalisation of the transfer is subject to discussions between the Indonesian and Australian Governments" in response to questions about the deal.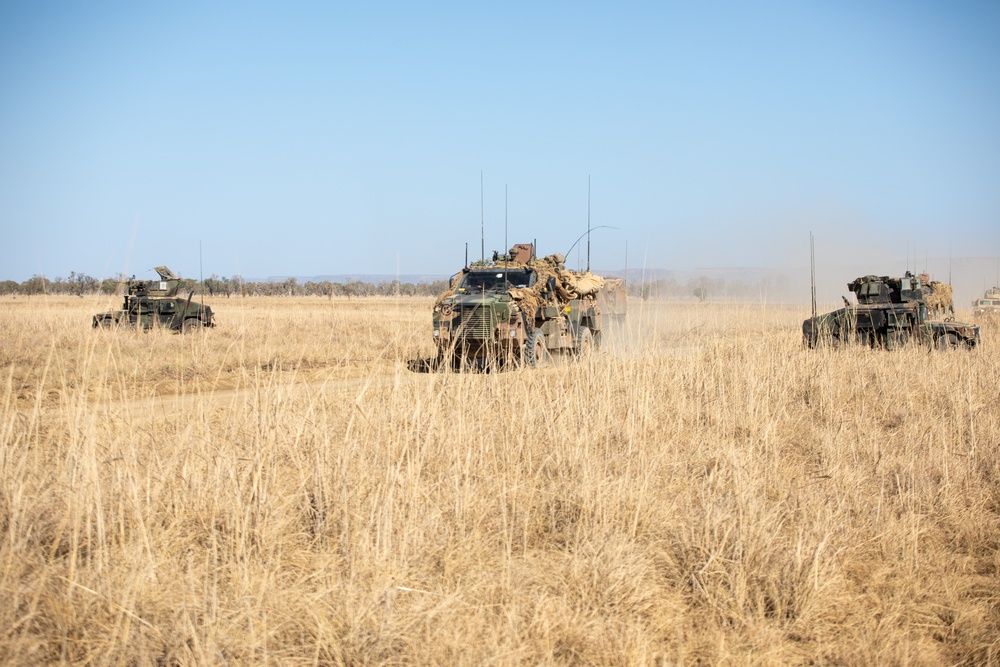 Currently, Indonesian Army Special Forces, Kopassus operates a small number of Bushmasters. In comments at the press conference, Minister of Defence Prabowo Subianto said that Indonesia is "discussing the procurement of more Bushmasters in the near future" in addition to those being donated by Australia.

It is understood that the vehicles will be refurbished and possibly upgraded before being transferred to Indonesia so that they will be fully capable of undertaking peacekeeping operations.

Indonesia is the eighth-largest contributor to U.N peacekeeping operations around the globe, with forces serving in the Middle East, Africa and elsewhere wearing the blue U.N emblem. The donation of the Bushmasters comes after Australian Prime Minister Scott Morrison announced that the government would provide funding for Australian companies to work with ASEAN countries in enhancing their peacekeeping capabilities.
Cover Image Courtesy Commonwealth of Australia