DARPA Selects Researchers for Online Geopolitical Campaign Tracking Project
Foreign online influence campaigns have become an increasing concern for the US national security community. Beyond foreign government funded media outlets like RT, Sputnik, CGTN and Xinhua, foreign influence campaigns have spread all over the internet on everything from Tik Tok to Quora. Everything from the NBA to Vtubers has seen Chinese censorship related controversies and CCP-linked Chinese companies have acquired significant shares of various online platforms. Recent RAND reports have moreover highlighted the importance of China's control over Chinese-language social media like Wechat which have millions of users in Taiwan and the global Chinese diaspora. The reports furthermore voiced concerns over Chinese efforts to subvert US military officers of Chinese descent on these platforms.
The State Department recruited dozens of unpaid interns via the VSFS program to help monitor Chinese influence activities abroad this September. Meanwhile, DARPA announced on 2 September that it had selected researchers for its Influence Campaign Awareness and Sensemaking (INCAS) program.
According to Brian Kettler, the Information Innovation Office (I2O) program manager leading INCAS:
"The U.S. is engaged with its adversaries in an asymmetric, continual war of weaponized influence narratives. […] The combination of connectivity and modern media has greatly amplified the potential effects of geopolitical influence campaigns on populations. As adversaries seek to exploit misinformation as well as true information delivered via influence messaging, U.S. analysts need automated tools to help detect and make sense of adversarial influencer campaigns – allowing them to move away from largely manual and ad hoc approaches."
The following organizations will lead teams of researchers and testers:
Smart Information Flow Technologies (SIFT)
Protagonist Technology
University of Southern California Information Sciences Institute (ISI)
University of Illinois Urbana-Champaign
Uncharted Software
Lockheed Martin Advanced Technology Laboratories
University of Maryland Applied Research Laboratory for Intelligence and Security (ARLIS)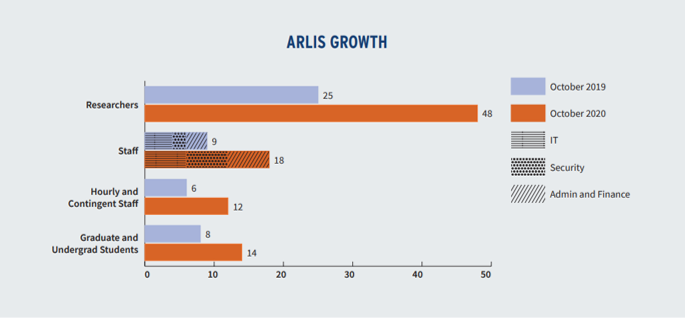 The project's main goal is to "develop automated techniques and tools that aid U.S. analysts in the detection and sensemaking of geopolitical online influence campaigns". Researchers hope to offer analysts tools that far exceed the capabilities of current commercial tools which are designed primarily for marketing and focus on individuals' personality and demographic attributes. The final products are expected to be useful across languages, platforms and cultures and to look more closely at psychographic factors such as worldview and values.
The full DARPA announcement is available here.