Carl Vinson and UK Carrier Strike Groups Train Together For First Time
Aircraft of the United States Navy's Carl Vinson Carrier Strike Group and the Royal Navy's UK Carrier Strike Group have conducted joint interoperability flights, the first time the two carrier strike groups have trained together.

The 26 August flights saw aircraft from both carrier strike groups conduct missions to validate joint integration techniques, tactics, and procedures, including mid-air refueling. A mix of fourth and fifth generation combat aircraft took part in the training missions, with participants from the USS Carl Vinson's Carrier Air Wing 2 (CVW-2) including:

Four F-35C Lightning IIs from Strike Fighter Squadron (VFA) 147
Five F/A-18E/F Super Hornets, assigned to Strike Fighter Squadrons (VFA) 2 and 192
Two EA-18G Growlers, from Electronic Attack Squadron (VAQ) 136
One E-2D Advanced Hawkeye, from Airborne Command and Control Squadron (VAW) 113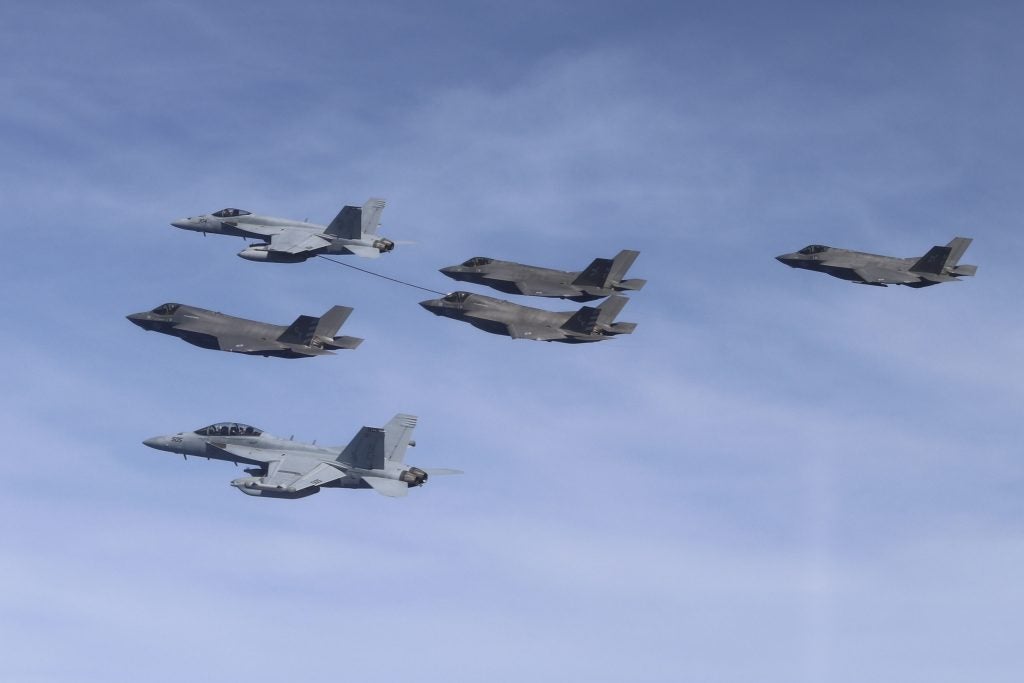 Participants from the UK Carrier Strike Group were two U.S. F-35Bs from Marine Fighter Attack Squadron 211 and two F-35Bs of the Royal Air Force's No. 617 Squadron. The flights are the first time the Marine Corps and Royal Air Force F-35Bs embarked with the UK Carrier Strike Group have operated with F-35Cs.

"In a very short amount of time, we were able to seamlessly combine the collective 5th generation capabilities of joint strike fighter aircraft from two services and a partner nation together with the rest of the advanced capabilities of our entire air wing," said Capt. Tommy Locke, commander, CVW-2. "Our strike group and air wing arrived in the Indo-Pacific ready to demonstrate the value of having agile 5th generation maritime power in the region – and make no doubt, we are ready to win."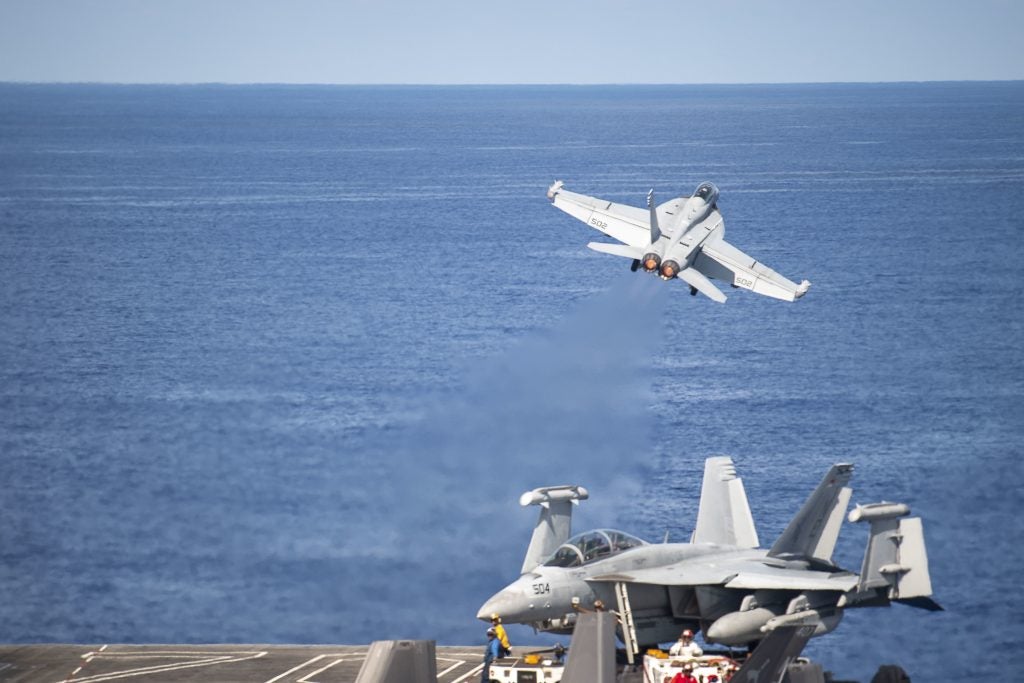 "Integrating United Kingdom and U.S. Marine Corps F-35Bs into a flight with U.S. Navy F-35Cs continues to reinforce the tactical flexibility and interoperability of the F-35," said Col. Simon Doran, U.S. Senior National Representative to the UK CSG. "Additionally, the mission further demonstrates the F-35s ability to support distributed maritime operations."