VMFA-211 F-35Bs Conduct First Cross-Deck Mission In Modern US Naval History
F-35B Lightning IIs of the United States Marine Corps' Marine Fighter Attack Squadron (VMFA) 211 have become the first United States aircraft to conduct cross-deck operations for a mission utilizing a foreign aircraft carrier.

In a 20 August mission, F-35Bs of the "Wake Island Avengers" were launched from HMS Queen Elizabeth, and then landed on the USS America to load ordnance, refuel, and strike follow-on objectives. The Marine Corps says that the first-of-its-kind operation highlights the interoperability of the F-35B, as well as the strategic importance of the joint integration between the United Kingdom Carrier Strike Group and the USS America Expeditionary Strike Group.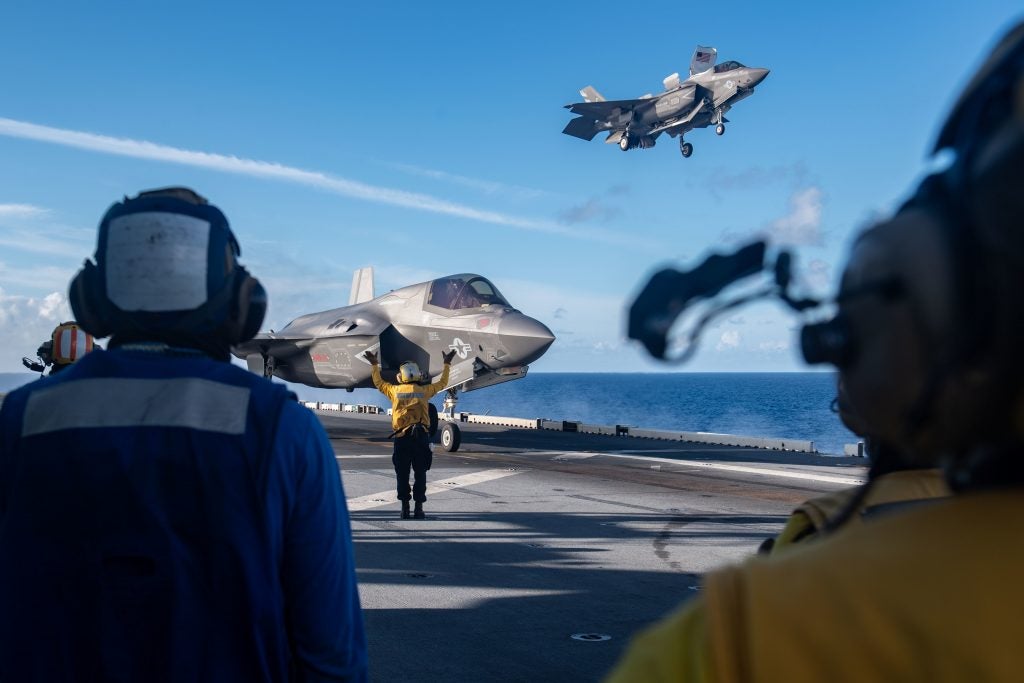 "The ability for the United States and the United Kingdom to be 'interoperable' and operate their fifth generation jets from the same deck at the same time is testament to the special relationship between our two countries," said Commodore Steve Moorhouse, OBE, Commander of the U.K.'s Carrier Strike Group.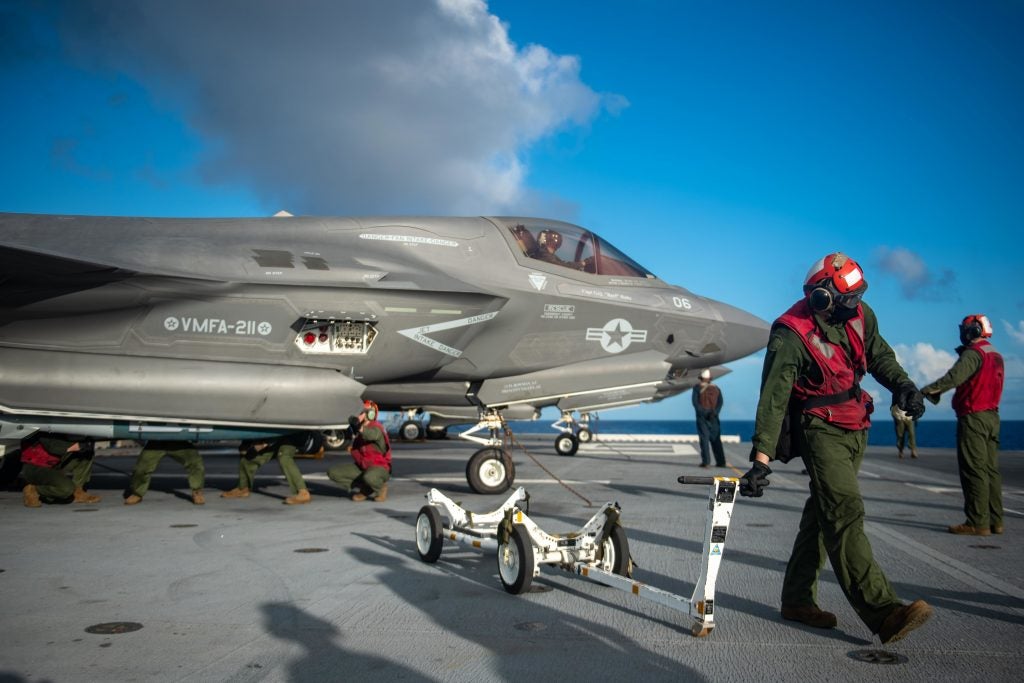 Col. Simon Doran, U.S. Senior National Representative to the UK Carrier Strike Group also commented on the mission:
"The evolution underscored our continued effort to shift away from static, built-up airfields towards distributed maritime operations (DMO).

Doing so as part of the United Kingdom Carrier Strike Group 21 strengthens our alliances and partnerships through the development of interoperable capabilities, combined operations, theater security cooperation, and capacity-building efforts."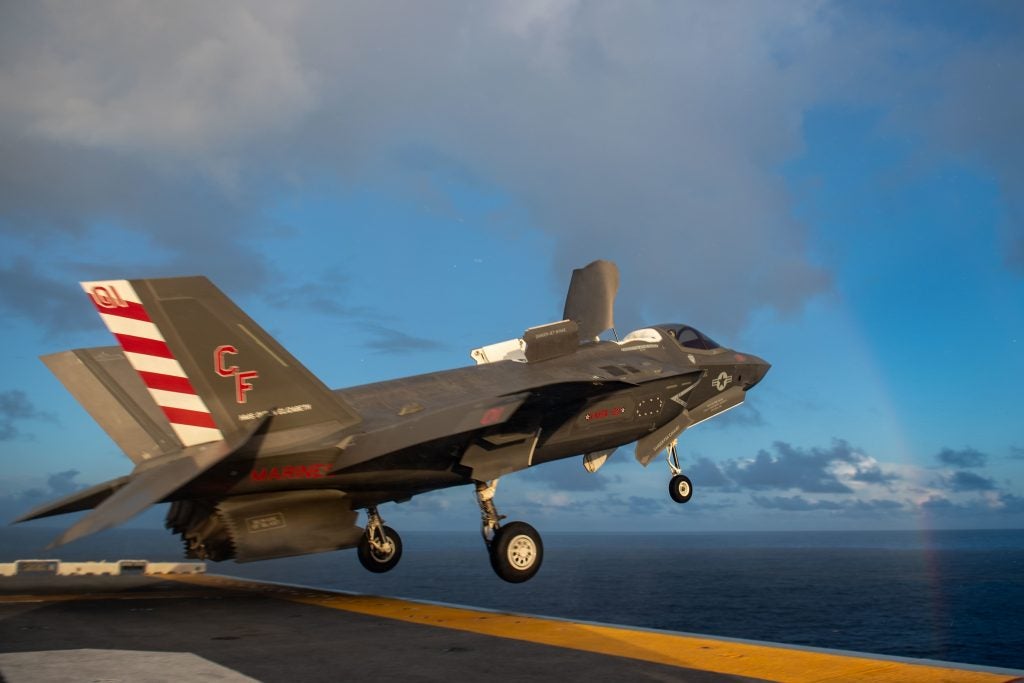 The United Kingdom Carrier Strike Group and the USS America Expeditionary Strike Group are jointly conducting flight operations as part of the US Navy's Large Scale Global Exercise 21. U.S. Navy Expeditionary Strike Group 7 commander, Rear Admiral Chris Engdahl stated that the global command-and-control exercise allows the Navy to work with an "unmatched network of partners and allies in a complex environment… Continued and combined operations in this region allow us to improve shared understanding, trust, and interoperability on challenges that have global impacts".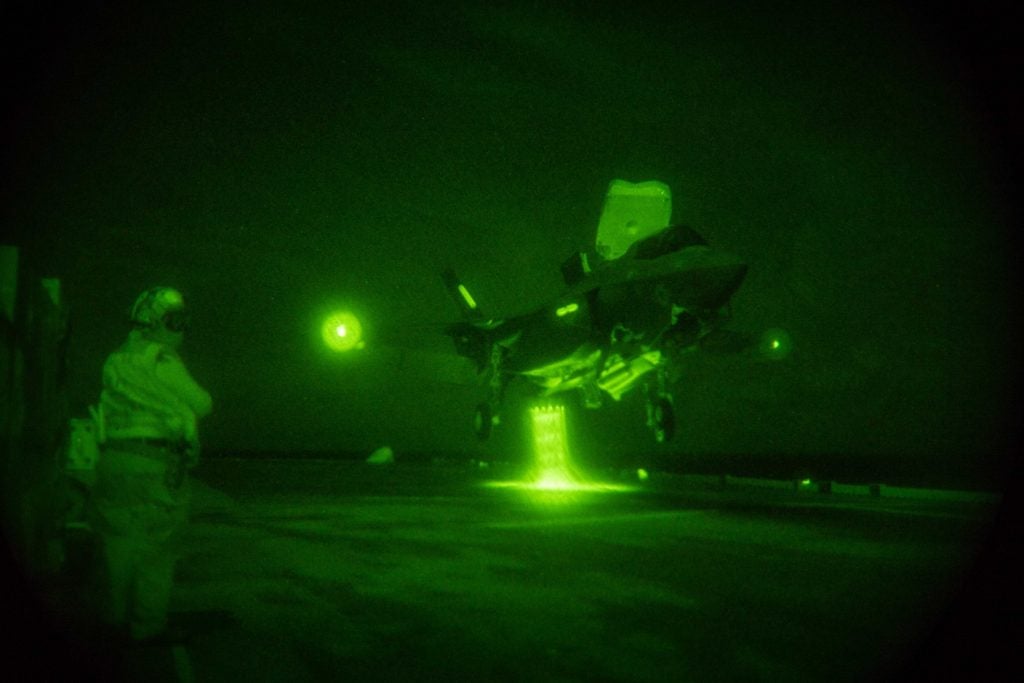 The U.S. Navy says that the strike groups will jointly conduct large-formation steaming maneuvers, anti-submarine and surface warfare exercises, and aviation integration events to build capabilities and proficiency in all domains. In addition to training with partners, the USS America Expeditionary Strike Group is also serving as a ready response force to defend peace and stability in the Indo-Pacific region.