With its Patrol Boat Grounded, Samoa Turns to Partners to Protect its EEZ
An inquiry is ongoing in Samoa, where the Pacific nation's only patrol boat ran aground on a reef last month amidst internal political strife. The vessel, Guardian Class vessel Nafanua II, was built by Australia and donated to Samoa in 2019. Significantly, the absence of Nafanua II means Samoa cannot independently police its large exclusive economic zone (EEZ), as it has no other vessels capable of the task.

Nafanua II ran aground on the 5 August, 2021, as it was transporting police officers to attend a protest, related to the country's ongoing political crisis. The exact circumstances of how the vessel came to be grounded are unknown, however, the vessel's commanding officer (CO) has been suspended and charged as a result of an investigation. 
An Australian Department of Defence spokesperson told Overt Defense that Samoa's government had formally requested Australia's assistance in salvaging the vessel, which Australia agreed to do via a professional company. The spokesperson told Overt Defense that the operation will be carried out in two stages. According to them:

"An advance team arrived in Samoa on 21 August, and after completing quarantine will stabilise the vessel and prepare it for salvage"

The second part of the mission will consist of raising the vessel and towing it to Australia for a damage assessment. According to the Department of Defence, a vessel set sail for Samoa on the 19 August to complete this mission, it is expected to arrive before the end of September.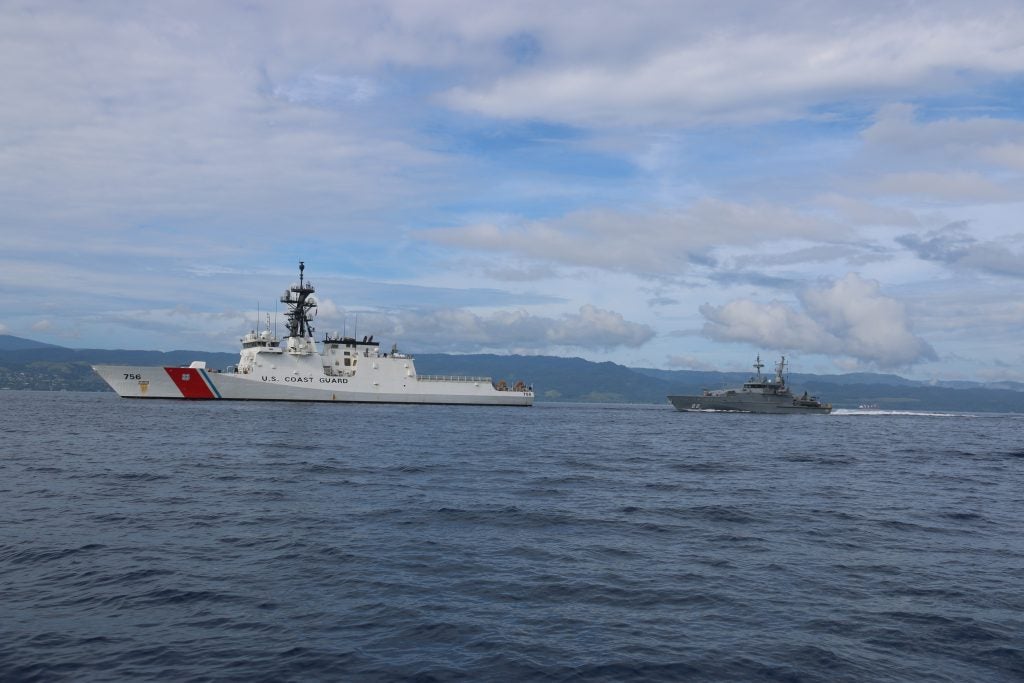 Salvaging, repairing and then returning the vessel to service will be a lengthy process which will, more than likely, mean that Samoa is without a sovereign patrol capability for at least some months. When asked to comment on the capability gap, The Department of Defence told Overt Defense that it is aware of the issue and that it was actively working to address it:

"Australia's Maritime Surveillance Adviser is working with the Samoa Police Service to develop a plan to address the gap. As is the norm, Samoa can request additional support from the Forum Fisheries Agency (FFA), through which Australia provides aerial and maritime surveillance, and from other partners in the Pacific." 

Overt Defense reached out to the FFA for comment on the matter, in a statement an FFA spokesperson said that:

"FFA provides support to our Member countries when they identify a need for extra assistance for their maritime surveillance activities. FFA acts as a liaison with our Pacific Quadrilateral Defence Partners (P-QUAD) partners (Australia, France, NZ and US) and Members requiring assistance to facilitate and support Member needs. Support may also come from fellow Members. Co-operation is the cornerstone of the Pacific's success with its maritime surveillance operations." 

While it is presently unclear what specific support Samoa will receive from its regional partners, in recent months Australian patrol boats and aircraft have deployed to the South Pacific for surveillance operations with the FFA. Perhaps we will soon see them deployed to Samoa to address its nascent capability gap.