USAF Announces First System-Level Rapid Dragon Demonstrations
The United States Air Force has announced that it has successfully conducted two demonstrations during the first system-level flight tests of the Rapid Dragon program. The tests of the palletized deployment of air-launched cruise missiles from cargo aircraft were carried out at the White Sands Missile Range, New Mexico, in July.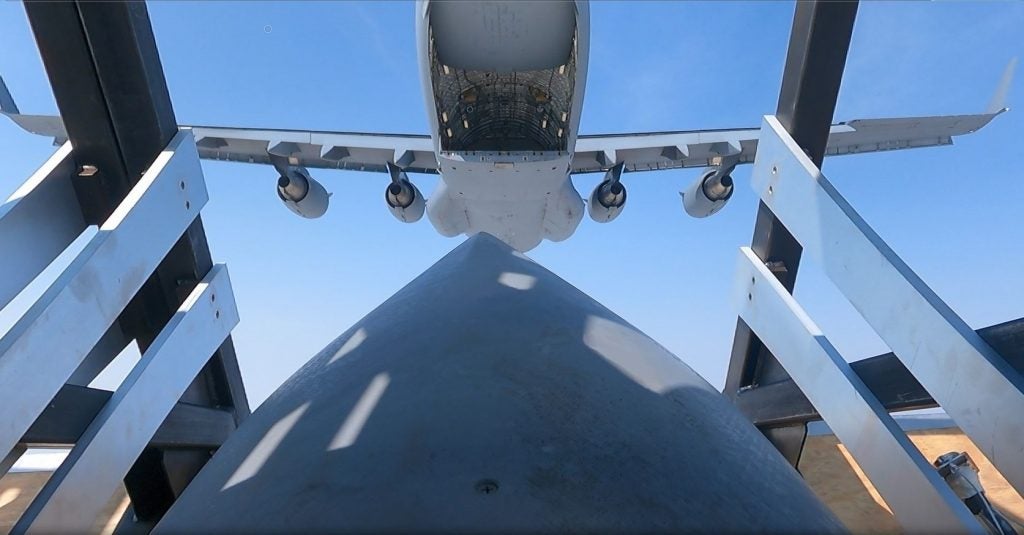 In addition to assessing the operational utility of palletized cruise missiles dropped from cargo aircraft, the tests also demonstrated the ability of a Beyond-Line-of-Sight Command and Control node to provide targeting information for palletized AGM-158B JASSM-ERs (Joint Air-to-Surface Standoff Missile-Extended Range) dropped from an Air Force Special Operations Command EC-130SJ and a Air Mobility Command C-17.

In an 20 August press release, the Air Force stated that the aircraft-agnostic Battle Management System installed on the aircraft used received new targeting data and uploaded it to a JASSM-ER emulator, which successfully demonstrated the ability to retarget missiles while the aircraft was airborne. Following the successful retargeting, the palletized weapon deployment system was then released from the aircraft, sequentially releasing multiple JASSM-ER mass simulants while stabilized and descending following parachute deployment. Also demonstrated during the test was the deployment system's ability to "safely de-conflict the airspace between weapon release intervals".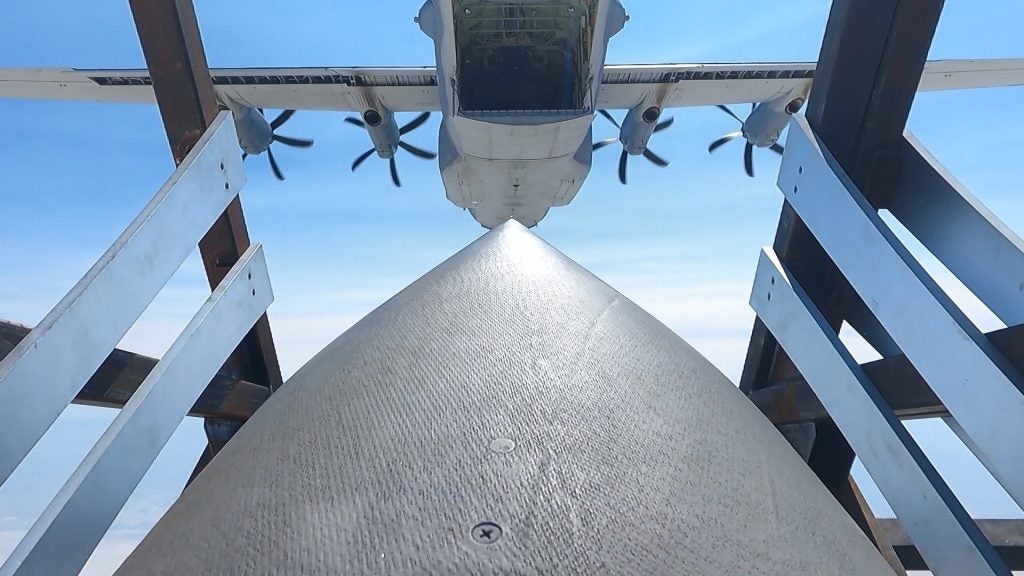 The airdrops were conducted in an "operationally relevant environment" by an operational aircrew from the 492 Special Operations Training Group Detachment 2 and a test aircrew from the 418th Flight Test Squadron, demonstrating the following firsts for the Rapid Dragon program:
a successful high altitude airdrop using a modular deployment box 
a successful jettison of multiple weapons from the palletized weapon deployment system 
weapon de-confliction verification through the clean separation of JASSM-ER simulants from the deployment system
As previously reported, the Air Force Strategic Development Planning and Experimentation (SDPE) office-led Rapid Dragon program aims to conduct a live-fire test by the end of this year using a production JASSM-ER, in line with its goal of going from concept to powered-flight within 24 months. The program "could" result in an end product of a roll-on, roll-off system to convert cargo aircraft into JASSM-ER launch platforms in addition to the rollout of the retargeting system to existing JASSM-ER capable aircraft. This, the Air Force says, will be able to provide combatant commanders with additional flexibility to prosecute targets en-masse in a high intensity conflict.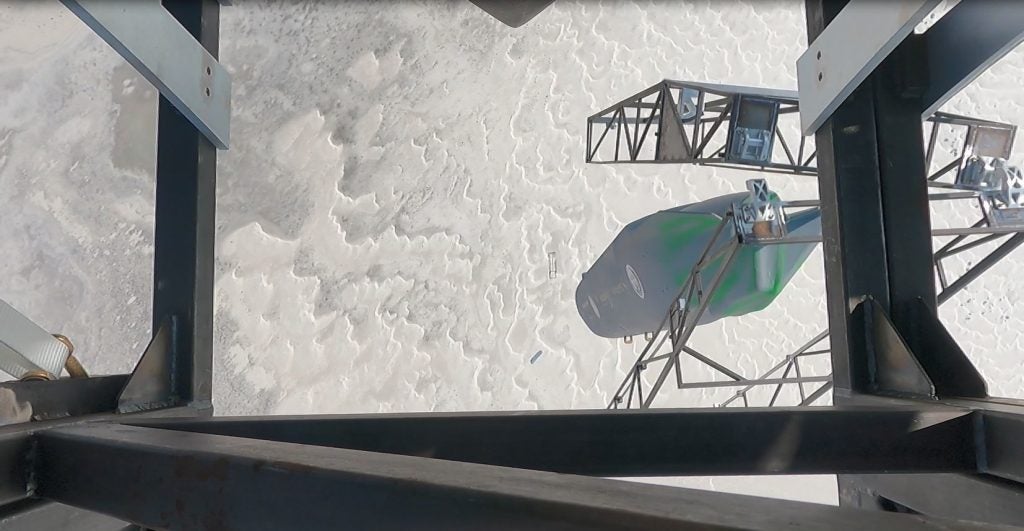 According to the Air Force, the 10 month interval between design of the modular deployment box for the palletized munitions and the first flight test highlights how the "nontraditional acquisition program continues to take risks and push the developmental envelope", with the accelerated pace representative of how the Air Force aims to develop and deploy operationally-relevant capabilities for the "Future Force".