USAF Cargo Aircraft Palletized Munitions Program Now "Rapid Dragon"
The United States Air Force has named its program testing the deployment of palletized long range munitions from cargo aircraft "Rapid Dragon". The new name for what was previously known as the Palletized Munitions Program was announced alongside the release of photographs showing a test release of simulated palletized Joint Air-to-Surface Standoff Missiles (JASSM) from an Air Force Special Operations Command MC-130J, during Exercise Emerald Warrior in March at White Sands Missile Range

The successful test was also the first time the G-11 parachutes used to deploy the palletized weapons had been used at high altitude, setting an altitude record for their deployment from a cargo aircraft. In a press release, Rapid Dragon Program Manager Dr. Dean Evans said that the Air Force's Strategic Development Planning and Experimentation Office (SDPE) had overcome previously identified stability issues with the palletized munitions in the March test, increasing the prospects of rapid fielding and reducing the risks of a "costly" failure in a live fire test scheduled for later this year.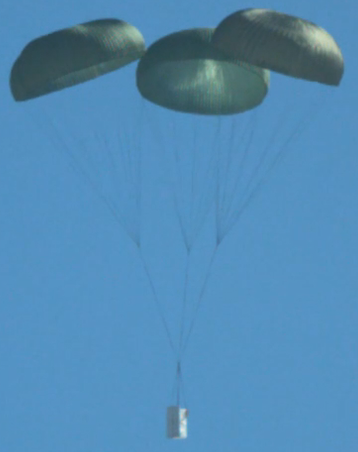 Director of SDPE Chris Ristich said:

"Now, more than ever we must take a different approach to how we deliver capability to the warfighter.

Lengthy formal acquisition programs won't deliver the Future Force we need, and Rapid Dragon demonstrated that through collaboration and well thought-out programs, we can rapidly field relevant capabilities to meet the demands of today and tomorrow."

According to Dr. Evans, the original concept for Rapid Dragon was conceived in September 2019, with SDPE commencing work on the program in December that year as a pathfinder program. SDPE worked with operators, acquisition professionals, and requirement owners to explore the operational benefits of utilizing existing airlift platforms to airdrop long range munitions without aircraft modifications. The Emerald Warrior drop is just the latest public milestone in Rapid Dragon's accelerated timeline, with the program already having met proof of concept, validation of future force impacts, demonstrated weapons communications and reduced prototyping risks.

He added that the Emerald Warrior tests evaluated parachute and rigging configurations to overcome stability issues and facilitate the large-scale deployment of JASSMs at operational altitudes. The stabilization rates of the palletized missiles during the test outperformed modeled predictions, suggesting possible performance gains due to reduction of range loss and increasing weapon deconfliction.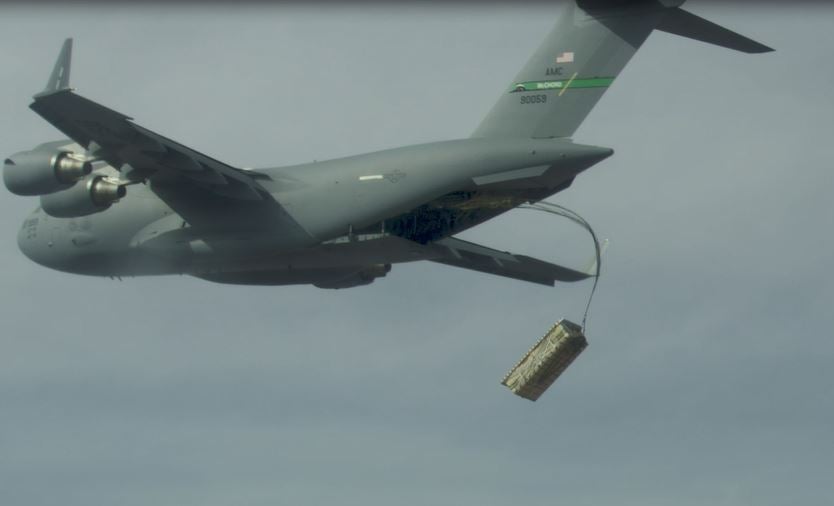 In line with the accelerated timeline for the program, Rapid Dragon has made a similarly accelerated bid for the public's attention, playing a leading role in public accounts of a recent classified USAF wargame. C-17s and C-130s deploying palletized JASSMs in a defense of Taiwan scenario maximized the utility of the airlift platforms, especially when there was no cargo to transport otherwise. A novel concept, but one with clear potential, at least according to the USAF.