COVID-19 Vaccinations Now Mandatory For US Service Members
Pentagon Press Secretary John Kirby announced on Wednesday that Secretary of Defense Lloyd Austin had issued a memorandum making COVID-19 vaccinations mandatory for all service members who have yet to be fully vaccinated against COVID-19, be they active duty or in the Guard or Reserve.

In a press briefing, Kirby said that the decision had been made following careful consultation with medical experts and military leaders and with the support of the President. According to him, the mandatory vaccinations would protect the health and readiness of the force.

The issuance of the memorandum follows the issuance of full FDA licensure to the Comirnaty (better known as Pfizer-BioNTech) vaccine on August 23, after initially being made available for use through an FDA emergency use authorization. In an August 9 message to the force, Secretary Austin had stated that he would make vaccinations mandatory upon the issuing of full licensure to a vaccine, failing which he would seek presidential approval to make them mandatory by the middle of September.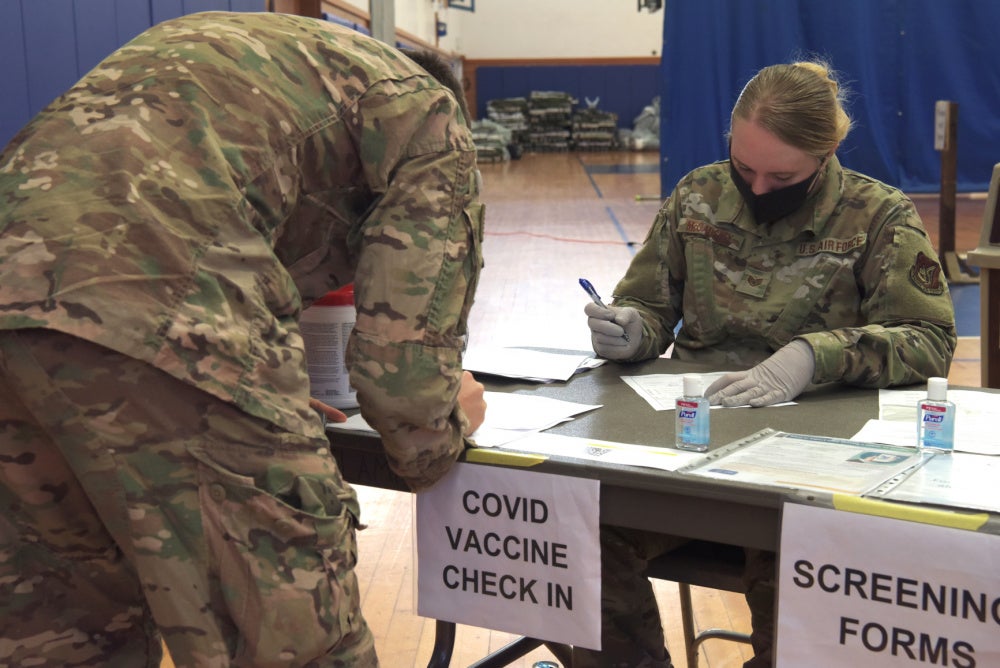 According to Kirby, other vaccines that have yet to receive full licensure will not be made mandatory, but that may change if they do receive FDA approval. The memo also states that service members who have voluntarily received such vaccines in accordance with applicable dose requirements prior to or after its issuance will be considered fully immunized as well. Service members who are actively participating in COVID-19 clinical trials will be exempted from mandatory vaccinations until trials conclude, in order to not invalidate trial results.

The memo does not set any explicit deadlines or goals for mandatory vaccinations, but does direct Secretaries of the Military Departments to impose "ambitious timelines for implementation". Regular progress reports on vaccinations are to be regularly made by the departments, using existing systems for reporting on other mandatory vaccinations.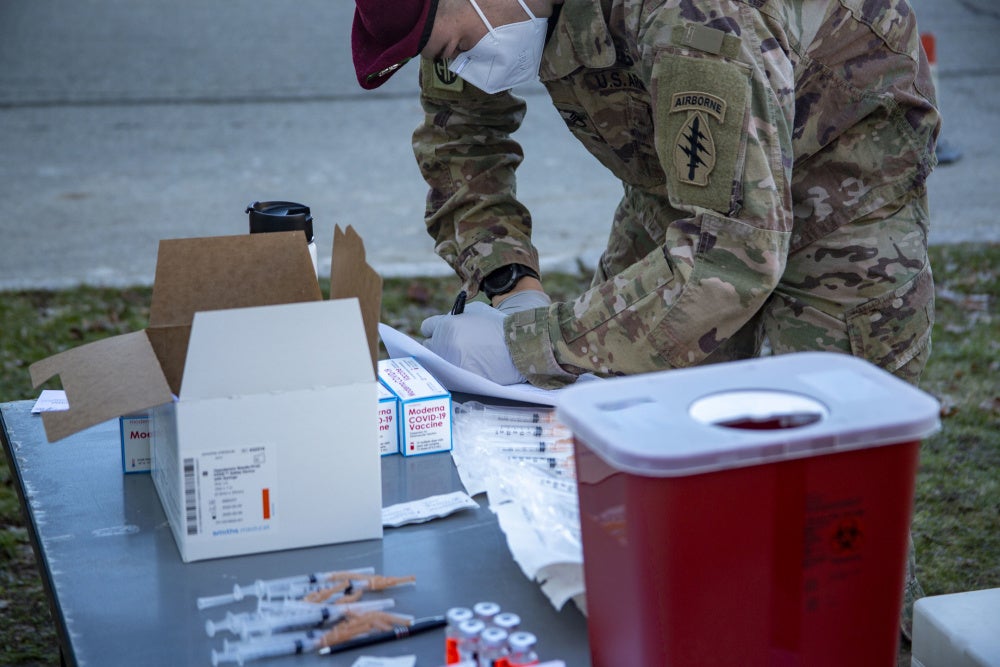 Service members with preexisting conditions that were advised against vaccinations by their doctors will be exempt from mandatory vaccinations, with Kirby also saying that it was possible for exemptions to be made on religious grounds. Other service members that object will be offered a chance to meet with a doctor who will explain the risks of being unvaccinated, as well as meeting with their chain of command to discuss the risks an objection will impose on their teammates, their unit and the force as a whole. Kirby added that Austin believed commanders had a "wide range of tools" to "help their teammates make the right decision for themselves, for their families, and for their units" without resorting to disciplinary measures under the Uniform Code of Military Justice.