Despite G7 Resistance, Biden Sticks To August 31 Evacuation Deadline
United States President Joe Biden has stated that he will be sticking to the self-imposed August 31 deadline for the evacuation of American citizens from Afghanistan, despite pleas from other members of the Group of Seven to extend the window for airlifts of their own citizens.

In a speech made at the White House following G7 crisis talks with the leaders of Britain, Canada, France, Germany, Italy and Japan on Tuesday, President Biden claimed that evacuation operations were "currently on a pace" to be completed by August 31. He said that there was an "acute and growing risk" of an attack by Islamic State's Afghan branch on the Hamid Karzai International Airport serving as the hub of evacuations. "Every day we're on the ground is another day we know that ISIS-K is seeking to target the airport and attack both U.S. and Allied forces and innocent civilians."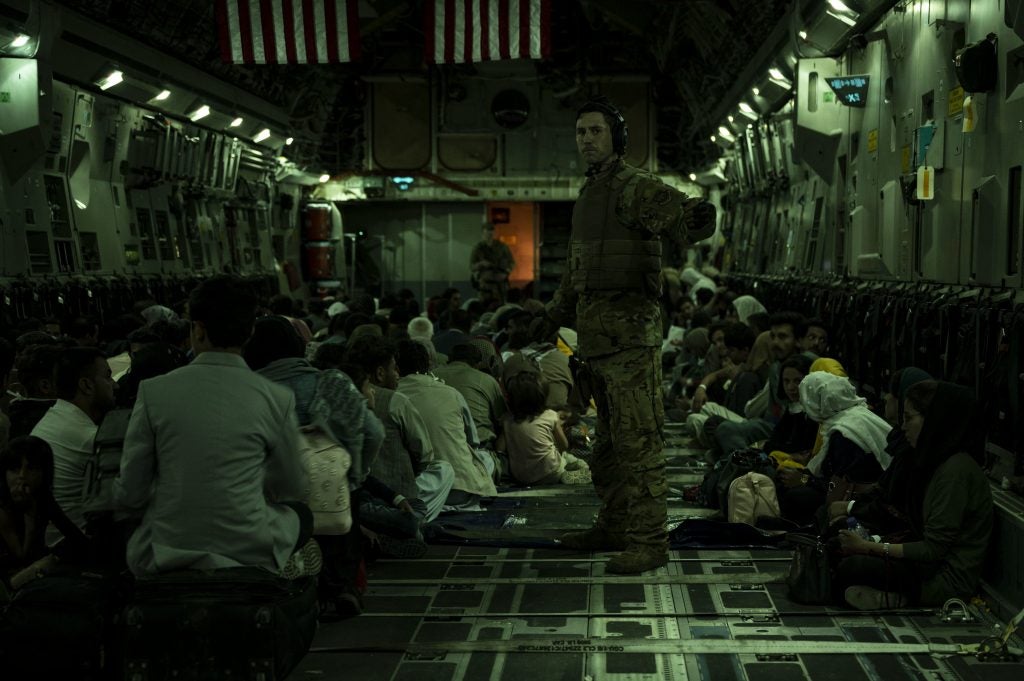 He also said that "thus far" the Taliban were currently co-operating with coalition forces, but it was a "tenuous" situation at serious risk of breaking down as time went on. He noted that the August 31 date relied on the Taliban's continued cooperation, and as a result he had ordered the Pentagon and the State Department to prepare contingency plans should the evacuation timetables need to be changed.

With less than a week left to the deadline, the United States and other allies have greatly ramped up evacuation flights of citizens and at-risk Afghans, with an evacuation flight now departing the airport every 45 minutes. As of early Wednesday, the White House claims that the US has evacuated or facilitated the evacuation of 82,300 people from Kabul.

However, reports from the airport still show significant difficulties in evacuations, with foreign citizens and recipients of Special Immigrant Visas alike still denied access to the airport arbitrarily. Footage has begun circulating online of employees of Canada's Kabul embassy and interpreters and contractors that worked at Canadian Armed Forces facilities in Kabul and Kandahar standing knee-deep in a sewer just outside the airport, with their Canadian visas and documents seemingly ignored by Canadian troops standing guard.

While British Prime Minister Boris Johnson and other G7 leaders had pressed for an extension of the US stay owing to an inability to conduct their own evacuations without the American troop presence at the airport, the Taliban has stated that it would not permit an extension of foreign troop presence, and that it would block Afghans looking to leave the country following August 31. Taliban roadblocks on roads leading to the airport are already significantly impeding the departure of Afghans and foreign citizens alike despite the President's claims of "cooperation", with reports of people being stopped and beaten by Taliban fighters manning the roadblocks.