British Defence Secretary: UK Kabul Evacuations "Down To Hours, Not Weeks"
British Defence Secretary Ben Wallace has said that the United Kingdom's Afghanistan evacuation efforts are now "down to hours now, not weeks", with continued operations unlikely to be feasible once United States forces operating Kabul's international airport depart.

In a media appearance at Fort George, near Inverness, Wallace said that British Prime Minister Boris Johnson would urge American President Joe Biden to extend evacuations past the self-imposed deadline of 31 August at a virtual G7 meeting on Tuesday. According to the Secretary, over 6,000 American troops at the airport are providing the "framework" for other nations' evacuation efforts, with their withdrawal likely to force other nations to wind down their own evacuations.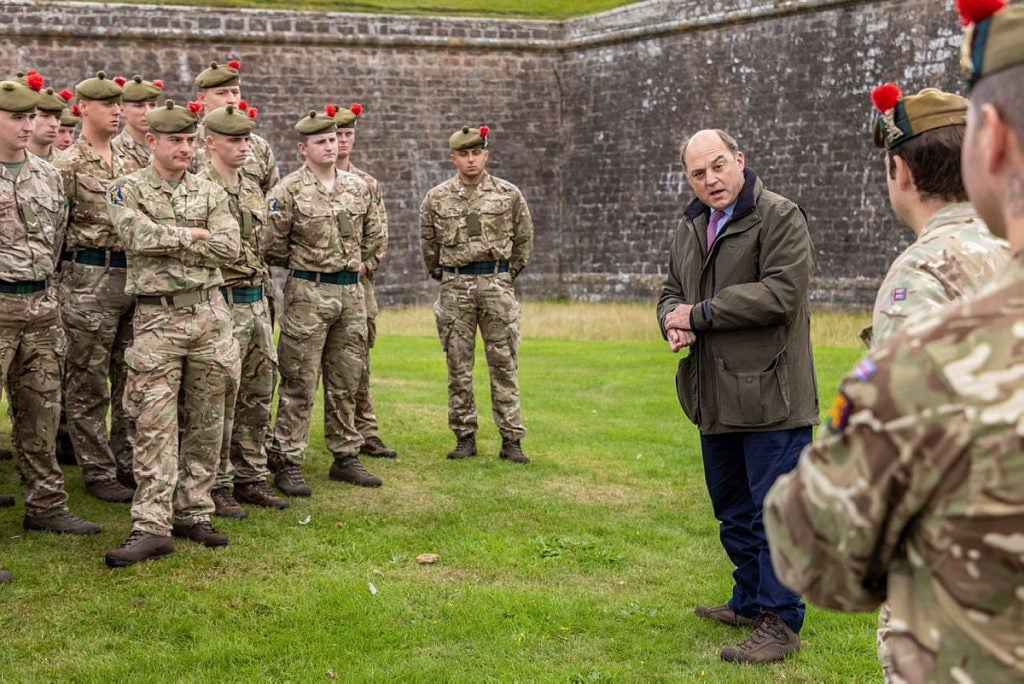 "I don't think there is any likelihood of staying on after the United States. If their timetable extends even by a day or two that will give us a day or two more to evacuate people.

Because we are really down to hours now, not weeks, and we have to make sure we exploit every minute to get people out."
However, Armed Forces Minister James Heappey admitted previously that the Taliban would "get a vote" in whether evacuations would be able to continue past August 31. Taliban spokesperson Suhail Shaheen has said to Sky News that any extension would be a "red line", warning that there would be "consequences" should one take place despite Taliban rejections.
Underscoring the tense situation at the airport is the German Defense Ministry's report of a gunfight at the airport's northern gate early on Monday. The 6:13AM local time incident saw an exchange of fire between American, German and Afghan security personnel with unknown assailants, with one Afghan guard killed. Just a day earlier, the British Defense Ministry reported the death of seven Afghan civilians following a stampede at an airport gate.
Yet another complication is the threat of an attack by Islamic State Khorasan, ISIS' Afghan branch. Heappey said on Monday that there is a threat of a suicide attack by IS-K on an evacuation flight or on the airport, following similar warnings by US defense officials that spoke to CNN.