The First Six A-29 Super Tucanos Purchased From The United States Are Delivered To Nigeria
The Nigerian Air Force received the first of six A-29 Super Tucano aircraft on Thursday, 22 July. According to information provided by the Air Force Command on 15 July, the six aircraft left the United States on July 14 and traveled over Canada, Greenland, Iceland, Spain, and Algeria before reporting that they had arrived in the Nigerian state of Kano at 12:34 A.M.
The aircraft were delivered to Nigerian Defense Minister Bashir Salihi Magashi, The Chief of Army Staff Major General Farouk Yahaya, and The Chief of Air Staff Air Marshal Isiaka Oladayo Amao, according to Air Commodore Edward Gabkwet. An official entry ceremony of the aircraft into the Nigerian Air Force inventory is scheduled at a later date in August 2021 and will be announced in the coming days. The second batch of A-29 Super Tucanos is anticipated to arrive in the country by the end of the year, according to Gabkwet.
Air Marshal Isiaka Oladayo Amao stated that six more A-29 Super Tucano aircraft will arrive by the end of 2021, together with two CH-3 and four CH-4 UCAV's. According to the Air Marshal, "These additional aircraft will undoubtedly increase air power recruitment capabilities to support joint operations and will be game changer in various theaters of operations." Isiaka Oladayo Amao, the Nigerian Air Force's Chief of Air Staff, announced that 60 Nigerian Air Force personnel, including pilots, engineers, technicians, and other experts, have completed their aircraft training in the United States and will begin their duties with the aircraft.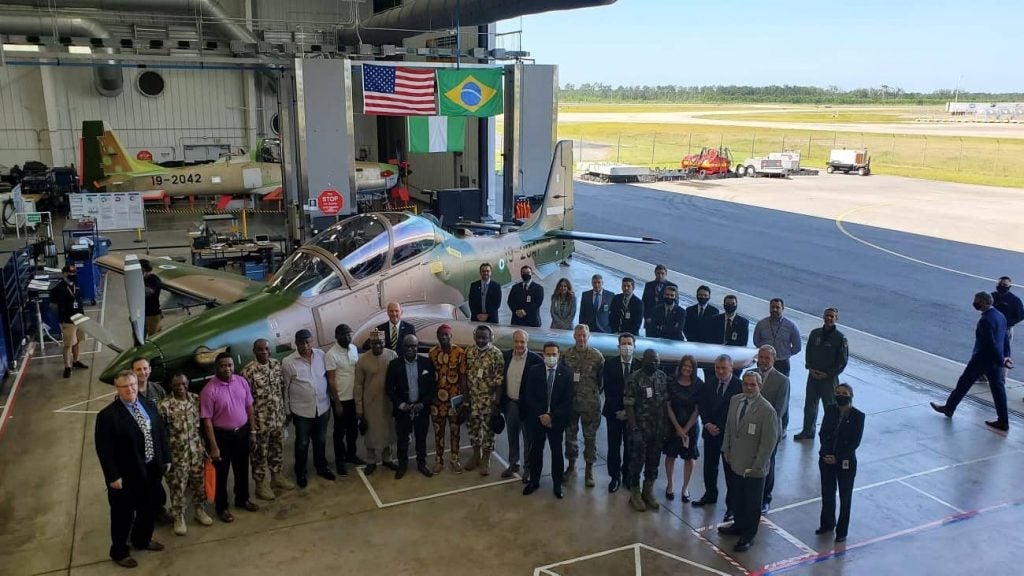 Nigeria has been requesting authorization from the US government to purchase A-29's since 2015, but the deal was put on hold during former President Barack Obama's administration after the Nigerian Air Force bombed a refugee camp near the Cameroon border in Rann. When Donald Trump took office a few weeks later, the suspended deal began to be discussed once more. President Trump expressed his support for the sale of aircraft from the United States to help Nigeria combat Boko Haram in a statement released by the White House in February 2017.
During a meeting with his Nigerian counterpart, Muhammadu Buhari, in 2018, former US President Donald Trump confirmed that the aircraft were sold to Nigeria. Nigeria ordered 12 Super Tucano aircraft for $496 million in 2018, to aid in the fight against the insurgency. The aircraft's delivery date, which had been set for March 2020, was then pushed back to 2021.
Nigeria intends to deploy these aircraft to combat armed groups in the country's north, including Boko Haram and other rebel groups, and has already received JF-17 multi-role Thunder fighters from Pakistan and Mi-171E helicopters from Serbia for this purpose. The Super Tucano is a light attack turboprop aircraft. The aircraft is built for riot control, close air support, and air surveillance operations, as well as pilot training in low-risk scenarios.
The A-29 is an effective choice for a budget-conscious air force because it is both inexpensive and reasonably affordable to maintain. It has also been chosen and utilized by 15 economically struggling air forces in countries like Afghanistan, Lebanon, Ghana, Angola, Burkina Faso, and Mauritania, because of its ability to perform in difficult environments and rough terrain, able to operate from austere runways.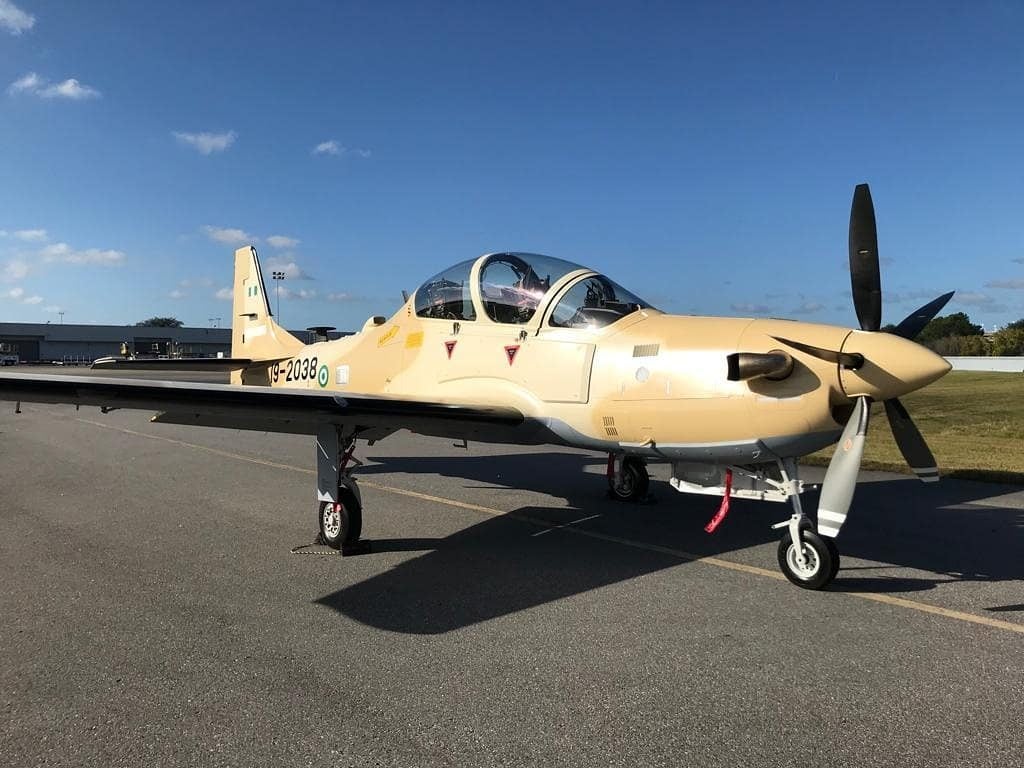 The A-29/EMB-314's maximum and cruising speeds are 530km/h and 593km/h, respectively. The aircraft weighs 3,020 kg and can take off with a maximum weight of 5,200 kg. It features an electro-optical / infrared system with laser indication, a sensor system with night vision goggles, as well as secure communication and data link packages. One .50-caliber machine gun is mounted on each wing, and five hardpoints can carry a maximum external weight of 1,550 kg. Air-to-air missiles, bombs, rocket pods, and gun pods are among the weapons it may carry.