Polish Government Confirms M1A2 SEPv3 Procurement
The Polish government today announced that it would be procuring 250 M1A2 SEPv3 main battle tanks. The announcement was made by Deputy Prime Minister Jarosław Kaczyński and Defence Minister Mariusz Błaszczak at a livestreamed press conference this morning, at the home base of the Polish Army's 1st Warsaw Armored Brigade.

Deputy Prime Minister Jarosław Kaczyński described the 250 M1A2s to be procured as a "great force" assisting the defense of Poland. In addition to the 250 tanks, a logistics and training package will be procured to support the tanks as well as crew transitioning to the Abrams, with simulators to be purchased and current military vehicle repair facilities upgraded to accommodate work on the new tanks.

The 250 tanks will equip four battalions under Poland's 18th Mechanized Division. The Iron Brigade's new tanks will be stationed in the east of Poland, with Defence Minister Błaszczak saying that their placement on the "front line of defense" will hopefully deter "the potential aggressor".

Błaszczak added that the tanks will arrive as soon as next year, as part of larger efforts to improve Polish military capabilities. He stated that the Council of Ministers has adopted a resolution for a multi-year plan funding the purchase of the M1A2s and their support equipment valued at 23.3 billion Polish złoty (~$6 billion). He said that the procurement would not affect other modernization plans, as the funding would not be taken from the Ministry of Defence's budget.

The Defence Minister claimed that in addition to the M1A2 SEPv3's improved armor, remote weapons stations and compatibility with programmable ammunition, the tanks are capable of integration with systems as disparate as the Polish Army's HIMARS multiple launch rocket systems and the F-35As on order by the Polish Air Force. This, according to him, made the "battle proven" tanks the best solution for meeting Polish requirements.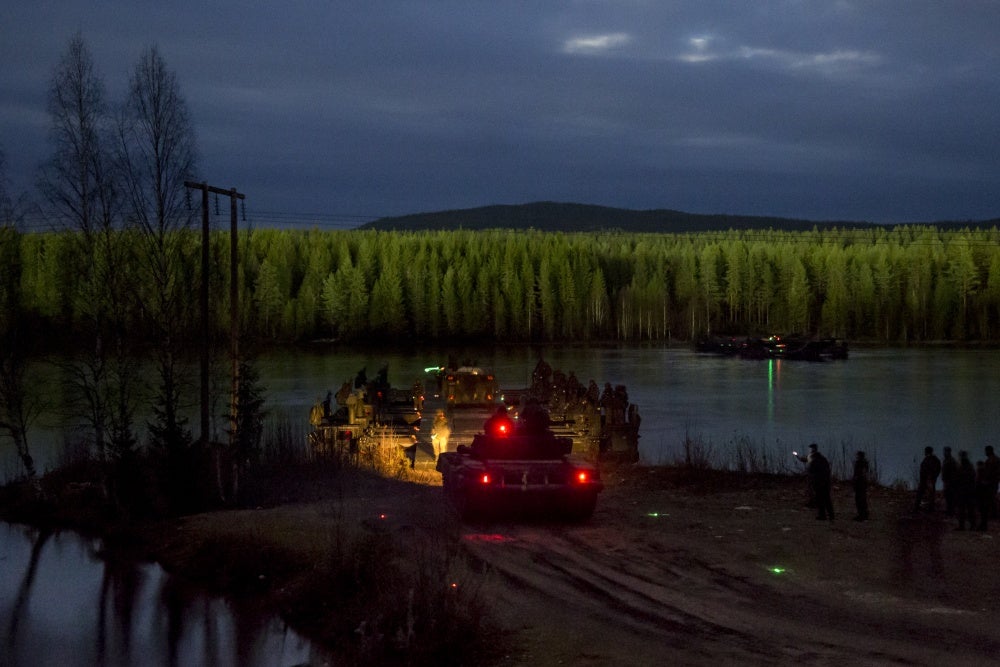 While not alluded to in the press conference, the procurement of the M1A2 SEPv3s is most likely a direct replacement for the Polish Army's current fleet of Soviet-era T-72M1 main battle tanks. The Polish Army currently has four battalions still equipped with the long-obsolete T-72M1s, and replacing them would boost interoperability with NATO and American forces in particular. However, this would still leave the Polish Army with three different tank fleets between the M1A2s, Leopard 2s and PT-91s.