Poland Signs F-35 Contract
On January 31, the Polish Minister of Defence, Marius Blaszczak, signed a contract worth $4.6 billion for the purchase of 32 F-35A Lightning IIs for the Polish Air Force. The contract was signed at a ceremony held at the Polish Air Force Academy in Deblin, also known as the Eaglets School. The ceremony was attended by the President of Poland, Andrezj Duda, the Polish Prime Minister, Mateusz Morawiecki, and the US Ambassador to Poland, Georgette Mosbacher.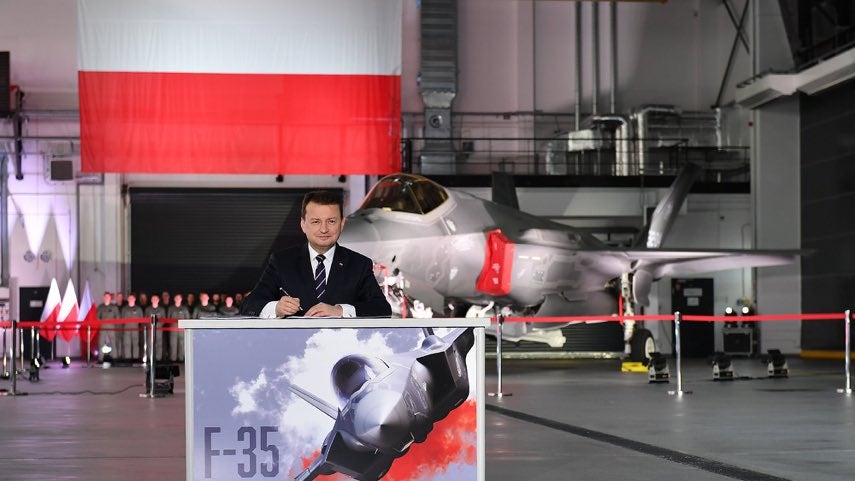 The signing makes Poland the 14th operator of the F-35, and the 10th NATO member to operate the F-35. In addition to the 32 aircraft, the deal includes 33 F135 engines for the F-35As, spare parts for the aircraft, specialized equipment for pilots and ground crew, training equipment including eight Full Mission Simulators, technical and logistical support under the F-35 Global Support Solution, ALIS and the training of around 24 pilots and ground crew.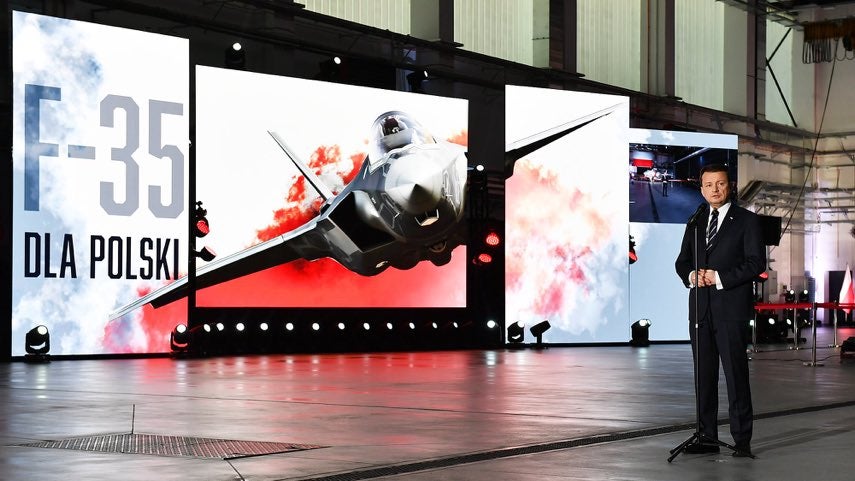 Following the signing of the contract, Blaszczak remarked that it was a historic moment marking the beginning of a new stage of development for the Polish Air Force, with Poland entering an elite group of countries operating the F-35. He later remarked on Twitter that the era of Polish Air Force cockpits with Cyrillic instrumentation was coming to an end with the signing.

In his remarks at the ceremony, President Duda stated that the signing marked an extremely important day for Polish military aviation, the security of Poland and that of the region, noting that the contract was one of the largest arms contracts signed in Polish history. The President added that the day when Polish F-35s begin their "reign of our skies" will be a truly important day for the security of the Commonwealth and "our part of Europe".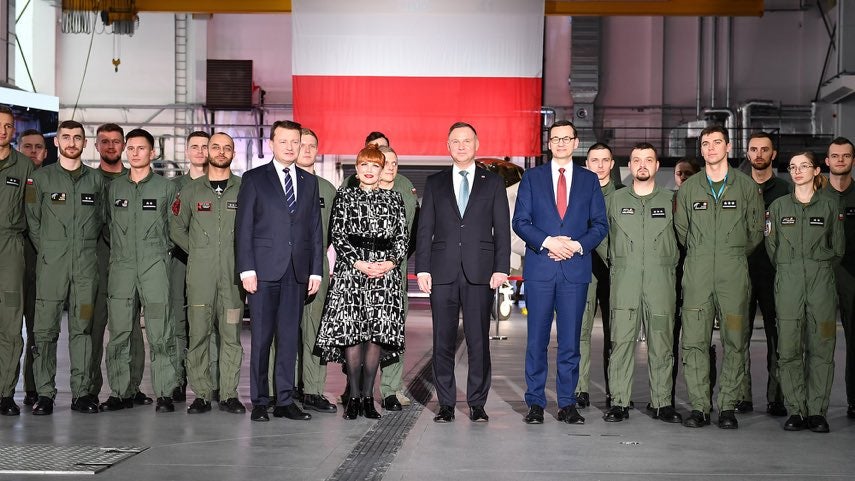 Deliveries of the F-35As are to begin in 2024. The first aircraft will be delivered for training in the United States, with deliveries to Poland beginning in 2026. The F-35As will replace the Polish Air Force's fleets of Su-22 fighter-bombers and MiG-29 fighters, both of which date back to the Communist era.