Contract Signed For German P-8 Poseidon Maritime Patrol Aircraft Buy
Boeing and the German Ministry of Defense announced on Wednesday the signing of a letter of offer and acceptance for the purchase of five P-8A Poseidon maritime patrol aircraft through the US' Foreign Military Sales process. The contract signing formalizes Germany's position as the eighth operator of the Poseidon, following lawmaker approval of the purchase last week.

The German Ministry of Defense says that the "urgently necessary" €1.1 billion ($1.3 billion) package will ensure the "seamless maintenance" of the German Navy's long-range maritime reconnaissance and long-range airborne antisubmarine warfare capabilities between 2025 and 2035. In addition to the five aircraft and their onboard sensors and systems, the value of the deal also includes the cost of spare parts, training and logistical support.

Describing the Poseidon order as a "robust interim solution", the ministry indicated that they do not believe that the purchase of the American maritime patrol aircraft would affect the Franco-German Maritime Airborne Warfare System (MAWS) program, which intends to complete development of a new maritime patrol aircraft by 2035. The March 2021 approval of the Foreign Military Sale of the aircraft by the US State Department noted that Germany intended to operate the P-8s for up to 30 years, possibly hinting at German intent to expand their maritime patrol aircraft fleet in the future.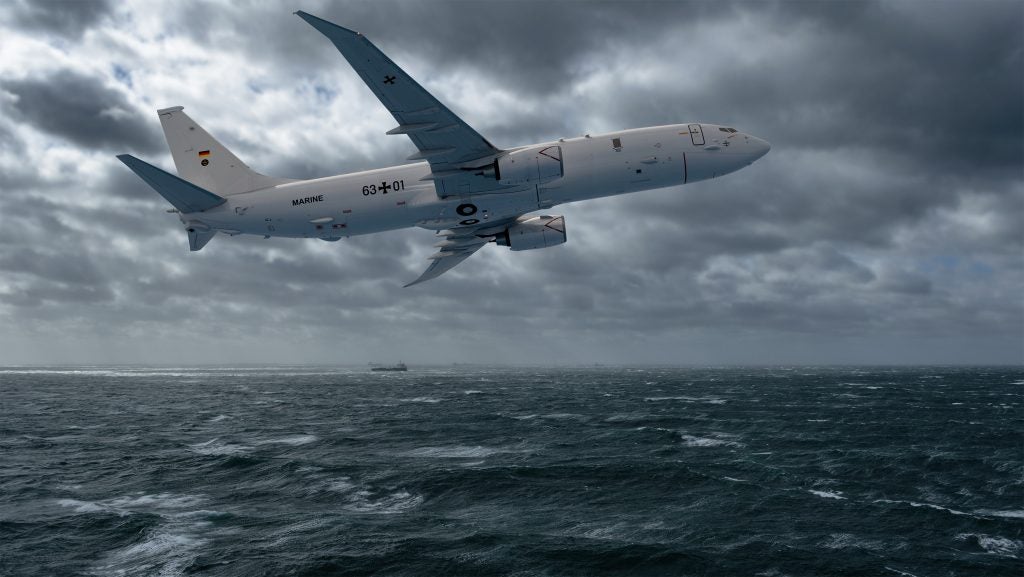 In a press statement, Michael Hostetter, Boeing Defense, Space & Security vice president in Germany, said:

"Boeing is honored to provide Germany with the world's most capable maritime surveillance aircraft.


We will continue to work with the U.S. government, the German government and industry to establish a robust sustainment package that will ensure the German Navy's P-8A fleet is mission ready."

"Bringing this capability to Germany is not possible without the contributions of German industry," said Dr. Michael Haidinger, president of Boeing Germany, Central & Eastern Europe, Benelux and the Nordics. "With the P-8A, we will expand our collaboration with German companies, create new jobs and contribute to long-term local economic growth."

Naval Aviation Command head Captain Thorsten Bobzin noted that the signing of the contract also came a day before the 57th anniversary of the founding of Naval Air Wing 3 "Graf Zeppelin" at Nordholz Naval Air Base. The Air Wing, which is still based at Nordholz, currently operates the German Navy's P-3C Orions, and will replace them with the P-8s from 2025 onwards.