UK and Ukraine Sign a Memorandum On The Implementation of Maritime Partnership Projects
Jeremy Quinn, the UK Minister of State (Minister for Defence Procurement), and Oleksandr Myroniuk, the Ukrainian Deputy Defense Minister, signed a memorandum of implementation on maritime partnership projects between the UK Industry Consortium and Ukraine on Monday in Odessa, aboard HMS Defender, a Royal Navy destroyer.
"Today, a memorandum was signed between Ukraine and Great Britain on the implementation of the agreement on the obtaining of the capabilities of the Ukrainian Navy for the next five years," – said the commander of the Ukrainian Navy, Rear Admiral Oleksiy Neizhpapa. "This happened within the framework of agreements on lending to Ukraine, which were signed last year. The memorandum stipulates which areas of our cooperation will be carried out in the near future."
The signing ceremony was witnessed by Oleksiy Danilov, Secretary of Ukraine's National Security and Defense Council, Admiral Tony Radakin, British First Sea Lord, and Melinda Simmons, British Ambassador to Ukraine. Ukraine will acquire two Sandown-class minesweepers under the terms of the memorandum of understanding according to reports.
British minesweepers are expected to join Ukraine's ranks "in the near future," according to Ukraine's senior naval commander, Rear Admiral Oleksiy Neizhpapa, following "complete inspection, repair, modernization, installation of additional equipment, and adequate training of Ukrainian personnel."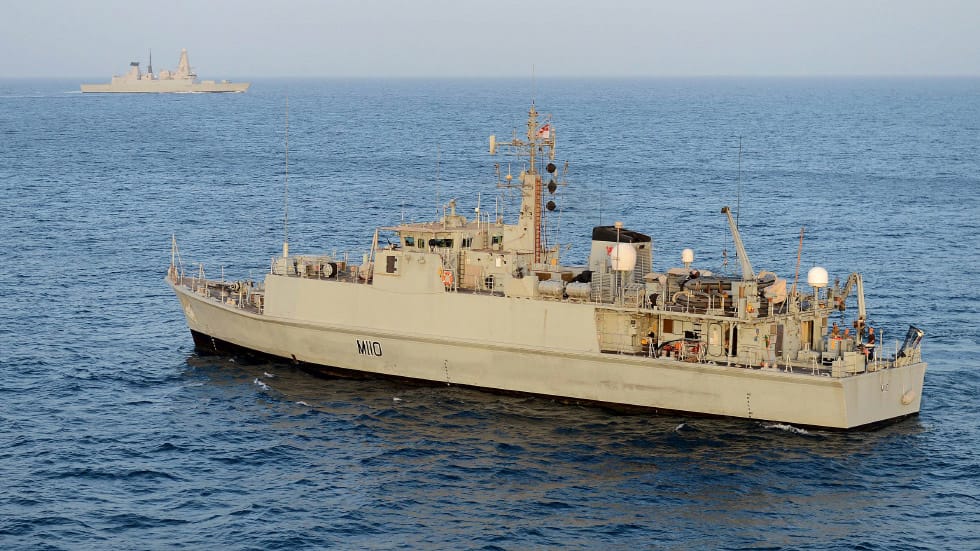 It should be mentioned that Sandown-class minehunters are in use not just in the United Kingdom, but also in Estonia and Saudi Arabia. Mine Countermeasure Vessels (MCMV) are small but very effective vessels with glass-reinforced plastic hulls that mask their presence from the threat of sea mines. These vessels clear minefields, locate and remove concealed threats, and ensure that larger forces can pass safely. With Britain planning to retire its MCMV flotilla and replace it with autonomous systems it is not yet known which of the vessels currently in Royal Navy service that Ukraine will receive. Testing with Combined Influence Minesweeping (SWEEP) systems designed by Atlas Elektronik UK is set to begin in late 2022.
According to the memorandum of implementation, Britain will also assist in the construction of naval bases around the Sea of Azov and the Black Sea regions, both technically and economically. The Ukrainian army said in a statement that "This is another step in the development of bilateral cooperation between Ukraine and Britain, which aims to strengthen the Ukrainian fleet while facing danger in the Black Sea and Azov seas."
The Ukrainian navy will also acquire eight co-production gunboats, two of which were built in the United Kingdom, as part of the agreement, however, the technical specifications of these gunboats have not yet been made public. The UK will also provide funds for the modernization of Ukrainian shipyards. In addition, the United Kingdom may be able to assist Ukraine with its domestic corvette project. The talks on this topic are still ongoing.