Airbus Selected For Canadian Multirole Tanker Procurement
Airbus has been selected as the only qualified supplier for the Royal Canadian Air Force's program to replace its Airbus CC-150 Polaris multirole transports. Airbus is offering its A330 Multi-Role Tanker Transport for the Strategic Tanker Transport Capability project, which launched its final invitation to qualify process on 12 February.

The company said on 1 April that the process "has identified the A330 MRTT as capable of meeting the project's requirements". A draft request for proposals to replace the Polaris is expected to be issued in the third quarter of this year.

The RCAF's 437 Squadron currently operates five of the A310-based multirole transports out of Canadian Forces Base Trenton. Two of them are configured as strategic transports, two more are configured as tankers, and one Polaris is configured as a VIP transport for government officials, including the Prime Minister of Canada. The VIP Polaris returned to service early last month, after being damaged in a hangar collision in 2019.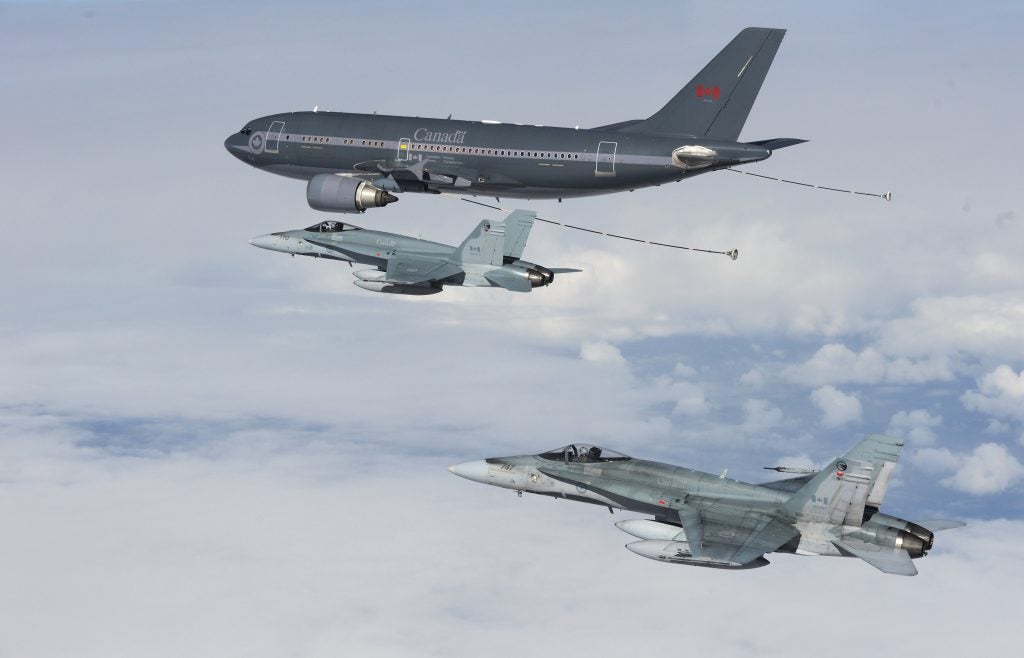 In addition to replacing the Polaris in all of its roles, the STTC project aims to "improve the flexibility, responsiveness, interoperability with allied nations, communications security, and self-protection" of the RCAF through the new tankers. In addition to new aircraft, new infrastructure will be set up at Trenton to support the aircraft, including training simulators for the crew.

Terry Wood, who oversees major air and land equipment projects in the Department of National Defence's procurement office, said to the Ottawa Citizen that six tankers are to be procured, noting that the A330 MRTT is capable of conducting refueling and transport missions simultaneously. The Canadian government expects initial operating capability for the A330 MRTT to be reached in 2028-2029, with full operating capability in 2030-2031.

Airbus' selection as the sole qualified supplier also means that Boeing's offer of its KC-46 Pegasus tanker for STTC did not pass the qualification process. The company confirmed in an emailed statement that "Boeing was informed by the government of Canada that the KC-46 did not qualify for the country's Strategic Tanker Transport Capability project". While the company expressed disappointment, Boeing says it will remain ready should the Canadian government reopen bidding.

In related news, NATO's Multinational Multirole Tanker Transport Unit has taken delivery of its fourth A330 MRTT. T-057, the fourth of nine A330 MRTTs to be operated by the unit, landed at the unit's home base of Eindhoven Air Base on 1 April.