China and ASEAN Agree to Avoid Escalatory Actions in the South China Sea
This year, China had intensified its activities in the South China Sea leading to rising tensions with both Malaysia and the Philippines. Beginning in March, the Whitsun Reef incident saw China's so-called "fishing fleet" deploy hundreds of ships to and around Whitsun Reef as well as chase away Philippine civilian ships. More recently, Sino-Malaysian tensions have grown with Chinese vessels encroaching on Malaysian waters on 4 June following an air incursion of sixteen aircraft into Malaysian airspace on 1 June. Meanwhile, China continues to regularly send aircraft into Taiwan's ADIZ although these have calmed somewhat recently.
Following a recent meeting between China and ASEAN, however, leaders from all involved (including those from Malaysia and the Philippines) have committed themselves to avoiding taking actions which may escalate tensions in the South China Sea by means of self-restraint. In 2020, the PRC overtook the European Union as ASEAN's trading partner with the volume of trade reaching $685 billion. The People's Republic has successfully exerted additional influence through its Covid-19 assistance to Southeast Asia which includes over 100 million doses of Chinese Covid-19 vaccines. The meeting commemorated three decades of ASEAN-China relations and called for a closer partnership between China and the multinational block in fields such as public health.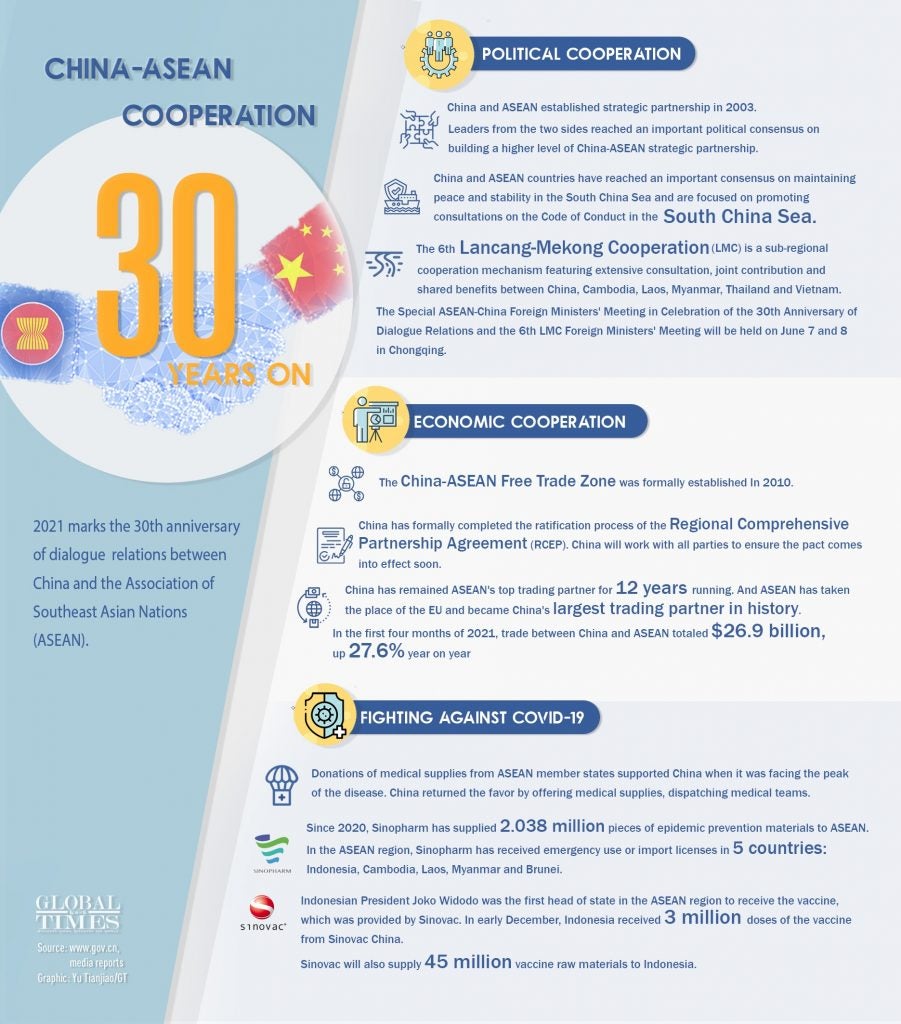 According to the Co-Chairs' statement released following the meeting, China and ASEAN members will:
"Enhance and promote maritime security, uphold the freedom of navigation in and overflight above the South China Sea, exercise self-restraint in the conduct of activities that would complicate or escalate disputes and affect peace and stability, and pursue the peaceful resolution of disputes, in accordance with universally recognized principles of international law, including the 1982 UNCLOS"
Nevertheless, the meeting is unlikely to end tensions quickly as it was reported that the Philippines had called for stronger language on the South China Sea issue in the ASEAN statement but faced opposition from other member states and the PRC. Moreover, China is not particularly known for its respect for UNCLOS and international law.