UPDATED: US Air Force Says First Two B-21 Prototypes Still Under Construction
The US Air Force has issued a clarification of comments made by its acting acquisition executive to Air Force Magazine, saying that the first two prototype B-21 Raiders in fact remain under construction.

The clarification comes after Darlene Costello spoke on 8 June to a House Armed Services subcommittee on projection forces. During the hearing, Costello said that current priorities for the program were to "to get through the design", complete it and avoid concurrency, saying that "Once we get through design and get the first ones delivered, we can adjust production rates and maybe affect them that way, but we have to get through the engineering with solid discipline".

In response to an inquiry by Representative Elaine Luria (D-Va.) on the design progress, Costello said:

"We have the design. There are two test aircraft [being] built and it will take a while to get through all the testing. And therefore, there could be some changes as a result of the testing."

Director of the Air Force Rapid Capabilities Office and B-21 Program Executive Director, Randall Walden, had previously stated to Air Force Magazine late last year that the rollout of the first prototype B-21 was now expected to take place in early 2022, with its first flight in the middle of that year following ground tests, while the second prototype will serve as a ground test vehicle. In an interview with Air Force Magazine, Walden said that the USAF's original predictions of a December 2021 first flight was under a best-case scenario, adding that he didn't think that the COVID-19 pandemic had caused significant delays to the program.

Responding to an earlier inquiry by Rep. Luria on whether the reduced size of the bomber force would be sufficient for USAF combat needs, Lt. Gen. S. Clinton Hinote, deputy chief of staff for strategy, integration, and requirements, said that it was "flat out" not capable of doing so. He added that the B-21 program needed to be accelerated "as quickly as we can".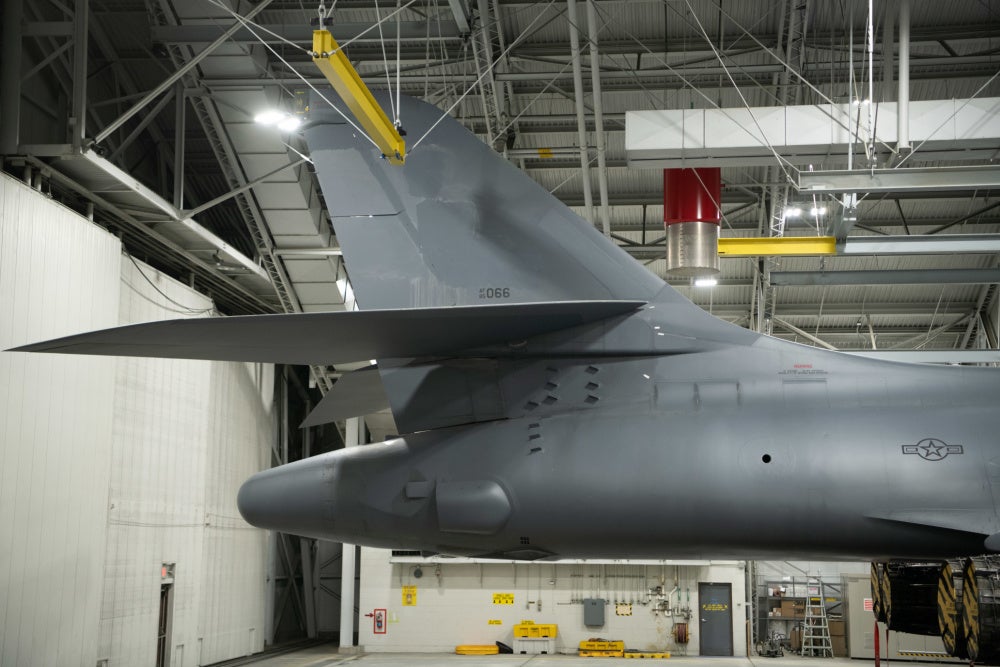 Lt. Gen. David S. Nahom stated that the USAF would not be retiring any more B-1Bs following the divestiture of the 17 the USAF plans to retire prior to the B-21 joining the fleet, saying that combatant commanders will require the firepower in the meantime. He claimed that the retirements stood to improve the readiness of the B-1B fleet, with manpower freed up from needing to care for the 17 most troublesome B-1Bs redirected to boosting the readiness of the remaining airframes, noting that the USAF initially expected to retire more than 17 B-1Bs prior to an analysis of every airframe in the fleet.