Taiwan and Whitsun Reef Crisis Escalates Further
For more than a month, Chinese vessels have been parked just off Whitsun Reef in the South China Sea. The territory is claimed by both China and the Philippines but a decision by the Permanent Court of Arbitration made in 2016 has already dismissed Chinese claims in this area as illegitimate. The Philippines have accused China of massing its maritime militia there while the PRC dismissed these accusations as the Philippines "hyping up" a non-existent threat.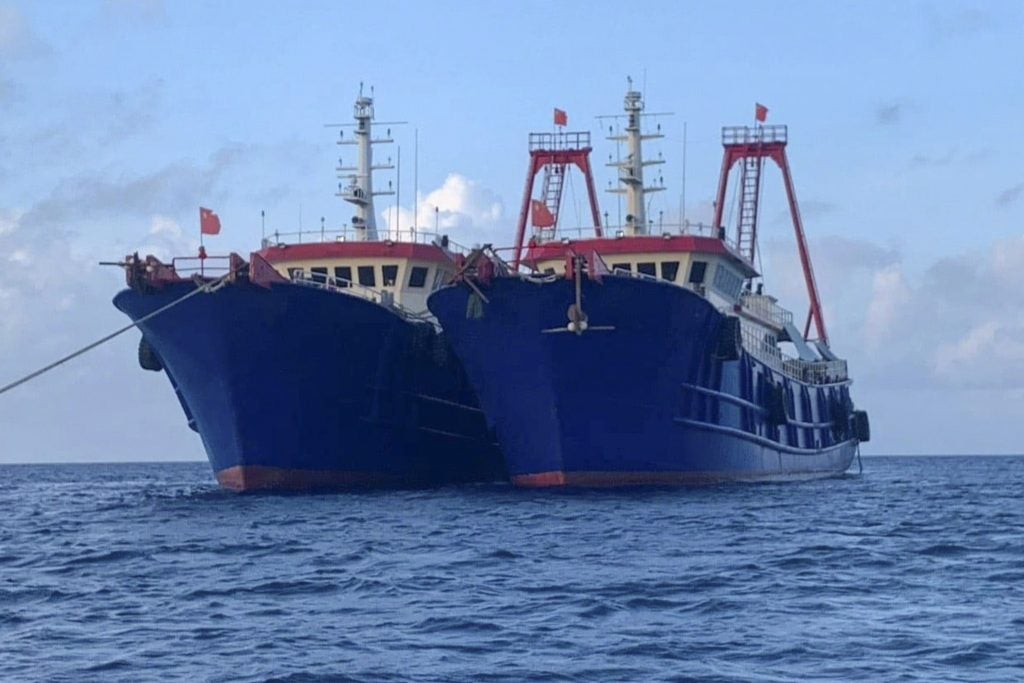 In recent days, the situation has escalated further with reports of armed Chinese ships chasing off Philippine civilian vessels in the region including one transporting the press. The Philippines has responded by deploying more and more aircraft to the disputed area, documenting the incident and remaining vocal about the issue.
Meanwhile, the CCP-linked Xinhua published a statement from the PRC's Foreign Ministry claiming that "friendly cooperation between China and the Philippines far outweighs maritime differences". Whether the issue will lead to a change in the policy of president Duerte who up until now has been vying for closer cooperation with China and less dependence on the US is yet to be seen.
Closer to Chinese coasts, the PRC has stepped up its efforts to intimidate Taiwan. The PLAN carried out simultaneous exercises both East and West of Taiwan earlier in the week which included the aircraft carrier Liaoning. Moreover, Incursions by PLA aircraft into Taiwan's air defense identification zone ADIZ have intensified with some analysts noting that these are increasingly beginning to include "flanking" flight patterns. China, as usual, claimed that these were routine exercises which should be of concern to no one.
The US responded by having the destroyer USS John S. McCain sail through the Taiwan Strait. Washington moreover verbally reiterated its commitment to the defense of both Taiwan and the Philippines. As US Department of State spokesperson Ned Price said on Wednesday:
"An armed attack against the Philippines' armed forces, public vessels or aircraft in the Pacific, including in the South China Sea, will trigger our obligations under the US-Philippines Mutual Defense Treaty."
Japan, despite its traditional Pacifist stance, has also been more vocal about the challenge posed by China. Representatives of the Japanese government have voiced their concern over Chinese activities and have moved for bilateral 2+2 meetings featuring defense and foreign ministers of Japan and key regional players such as Indonesia.