Australia Receives State Department Approval For AH-64E Purchase
The Defense Security Cooperation Agency notified Congress yesterday of the State Department's approval of a possible Foreign Military Sale to Australia of 29 AH-64E Apache Guardian attack helicopters and associated equipment. The value of the entire contract is estimated to be around $3.5 billion.

Notably, the package requested includes unspecified numbers of "Manned-Unmanned Teaming-2 (MUMT-X) video receivers" and "Manned-Unmanned Teaming-2 (MUMT-X) Air-Air-Ground kits". MUMT-X kits are part of the latest AH-64Ev6 standard, providing Apaches equipped with them the capability to communicate with or control UAVs like the MQ-1C and RQ-7B (currently operated by the Australian Army) at ranges up to 100 kilometers. With the Australian Army seeking to replace the RQ-7B and further develop its tactical UAV capabilities with the Land125 program, the ability for future UAVs to network with the Apache Guardians will be a potent force multiplier in any environment.

Other equipment included in the sale are the T700-GE 701D engines that power the AH-64E, 16 AN/APG-78 Longbow fire control radars, as well as munitions, training munitions, communications systems and anti-missile countermeasures. Also included is the cost of personnel training and technical assistance from both the US government and contractors.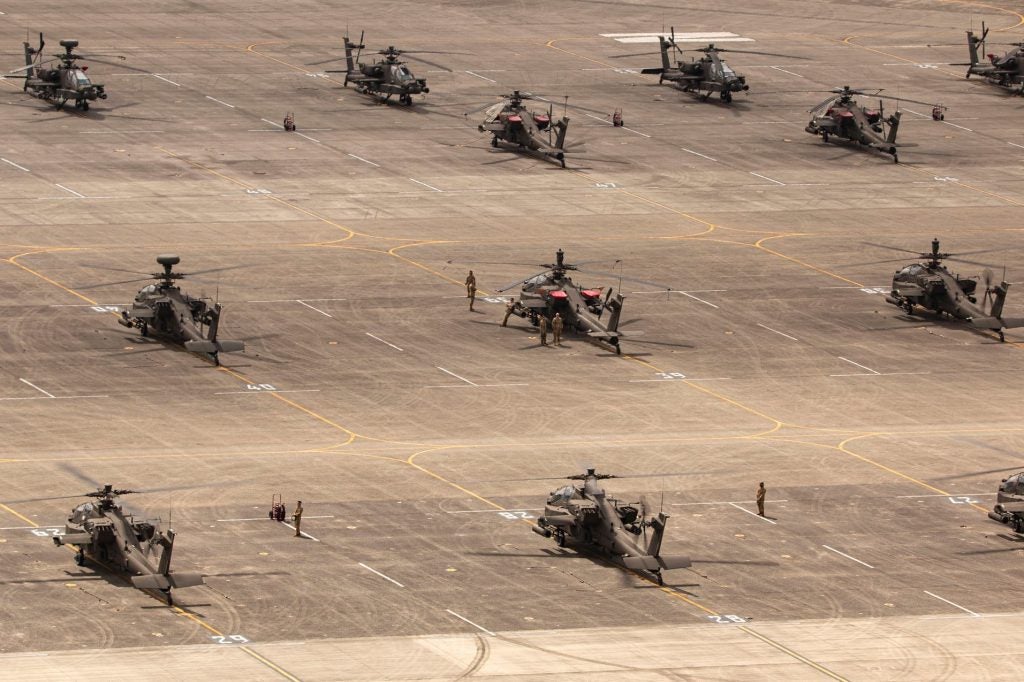 Thursday's announcement comes just under five months following Canberra's confirmation in January that it had selected the AH-64E to replace its Tiger armed reconnaissance helicopters. The Australian Defence Forces started the Land 4503 program to replace the Tigers in 2019, due to poor reliability compounded by major delays to the Tiger program. Leaks to the Australian media in September last year suggested the AH-64E was likely to be the winning contender, which ultimately proved correct.

While the DSCA approval does not represent a finalized purchase contract, which will also require Congressional approval to move forward, it still represents a significant step forward for Land 4503, which aims to have initial operating capability for the AH-64Es by 2026.