Turkey Constructing A New Drone Base in Northern Cyprus
Geçitkale airport, which was established in 1982 to land Turkish warplanes, is 40 kilometers east of Ercan, Northern Cyprus' only civilian airport. Training planes were stationed at the airstrip, and the airport had not previously been used for military purposes.
In 2019, it was decided that Turkey would use Geçitkale Airport in the Turkish Republic of Northern Cyprus (TRNC) instead of Dalaman to offer aircraft security for Turkish ships participating in drilling activities in the Eastern Mediterranean.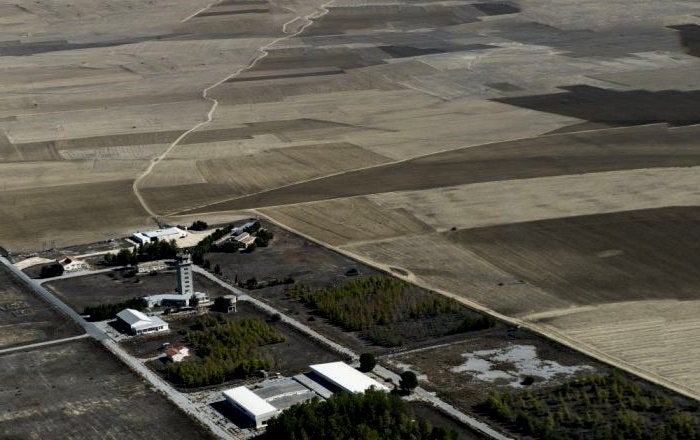 Following this, the TRNC Prime Minister's office made a statement saying; "In order to protect the legitimate rights and interests of the TRNC and the Republic of Turkey, at the request of the Turkish Cypriot Peacekeepers Command (KTBK), Geçitkale Airport has been allowed to be used for Unmanned Aerial Vehicles."
These unmanned aerial vehicles (UCAVs) were constantly performing intelligence, reconnaissance, and surveillance (ISR) operations around the island, landing at Geçitkale airport.
According to CNN Turk, the name of the airport in Geçitkale will be changed on 20 July when Turkish President Recep Tayyip Erdogan will be visiting the island, and it will become operational as a permanent air base where Turkish UCAV's will be regularly deployed.
Turkey decided to build a UCAV base on the island of Cyprus two years ago after reaching an agreement with Libya on maritime jurisdiction, and Turkish UAVs operating in the Eastern Mediterranean utilized Geçitkale as a "landing point" rather than a permanent station, according to the CNN Turk news report.
On 19 May, while speaking to Turkey's youth on Youth and Sports Day, President Erdoğan expressed his thoughts on the situation as follows:
"Now there are two airports in Cyprus as an airport; one is Ercan, which all my citizens know in Turkey, and the other, which was there before of course, but we are changing it now, with a new name, and mostly as the area where our UAV's are located. I wonder why we're moving them so much, why? We need to be strong against any attack that may occur in the area. And to be strong, you must be present in the air, on land, in the sea with everything you have. So, are we present? Yes, we are."



Turkey is also planning to integrate Bayraktar TB-3 UCAVs aboard the TCG Anadolu L-400 to create a drone carrier. With the drones taking the place of the F-35s which were planned to operate from the vessel. Finally, the first deployment of Akıncı, AKSUNGUR, and ANKA type UCAV's at the UCAV base in TRNC in the future, is still being considered.