Strategic Exercise Falcon Eye 2 Has Begun
The FALCON EYE series of exercises aims to strengthen bilateral collaboration between Greece and Saudi Arabia, as well as maximize military training and improve participants' combat capabilities and interoperability.
Last March, soldiers from the two countries' participated in their first combined training at the Souda Air Force Base in Crete. Six F-15C aircraft participated in the exercise under the leadership of Colonel Abdulrahman Al-Shehri, the commander of the Royal Saudi Air Force (RSAF) group.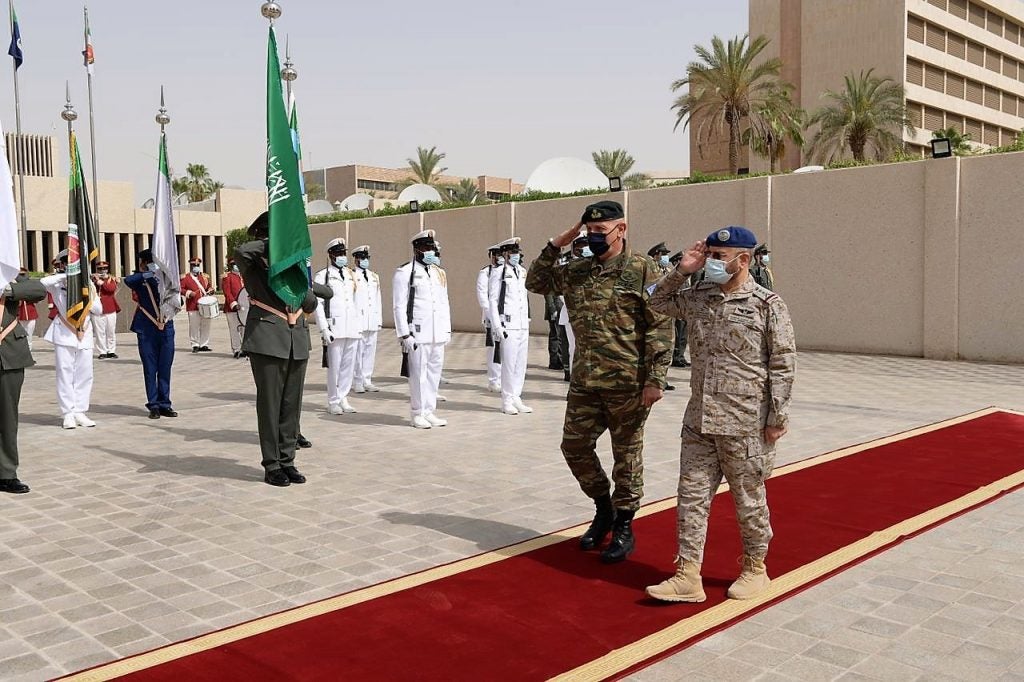 Greece's Chief of General Staff General Konstantinos Floros arrived in Riyadh on Tuesday, May 25, accepting his Saudi counterpart's official invitation and attending the Distinguished Visitors Day (DV Day) in the framework of the bilateral exercise. Floros made this visit mostly to reciprocate, as his Saudi counterpart General Fayyad bin Hamed Al-Ruwaili, had paid him a visit in March.
On his Twitter account, Floros stated,"(Falcon Eye) begins in the Eastern Mediterranean with the arrival of Saudi Arabian F-15's to the Crete Fortress. Greece and Saudi Arabia are working together for regional peace and stability." during March
Major General Talal Al Ghamdi, Deputy Chief of the Saudi Arabian Royal Air Force, and Mr. Iason Karanikas, Vice President of Diplomatic Missions and Head of the Greek Consular Office, accompanied the Chief of the General Staff.
This exercise is a follow-up to FALCON EYE – 1, and it will terminate on Wednesday, 2 June, 2021. For the first time, the Greek Air Force deployed four F-16 fighter jets, one C-130 aircraft and ground support troops to the KING FAISAL airfield in Tabuk, Saudi Arabia.
Several joint sorties of the Royal Saudi Air Force F-15C aircraft and the Greek Air Force F-16's kicked off Falcon Eye 2. Dissimilar Air Combat Training (DACT) missions as well as Offensive – Defense Counter-Air Missions (OCA-DCA) will be carried out during the exercise, according to a GEETHA release.