Pilot Killed, Another Missing Following Apparent Taiwanese F-5E Mid-air Collision
A suspected mid-air collision between two Republic of China Air Force F-5E Tiger IIs this afternoon off Taiwan's southeastern coast has resulted in the death of one of the pilots of the F-5Es involved. The other pilot is yet to be found, with a search and rescue effort ongoing.

In a press conference held by ROCAF Chief of Staff Huang Chih-wei, the two F-5E Tiger IIs were stated to be returning from an air-to-ground training mission alongside two F-5Fs to their home base of Chihhang Air Base when the mid-air collision is believed to have happened, around 3:06 PM local time. The four Tiger IIs were attempting to enter formation at 14,000 feet after climbing above cloud layers encountered on the return leg of their trip, with the two F-5Es on the outside of the formation. According to the crew of the F-5Fs, no radio calls were made, be it warning of a mechanical failure or anything else.

The crews of the F-5Fs saw a single ejection following the apparent collision, which was not witnessed by the twin-seat Tigers. The crews of the F-5Fs attempted to visually track the pilot that ejected, but lost track of him after he passed through a cloud layer, returning to base after a search and rescue team was dispatched.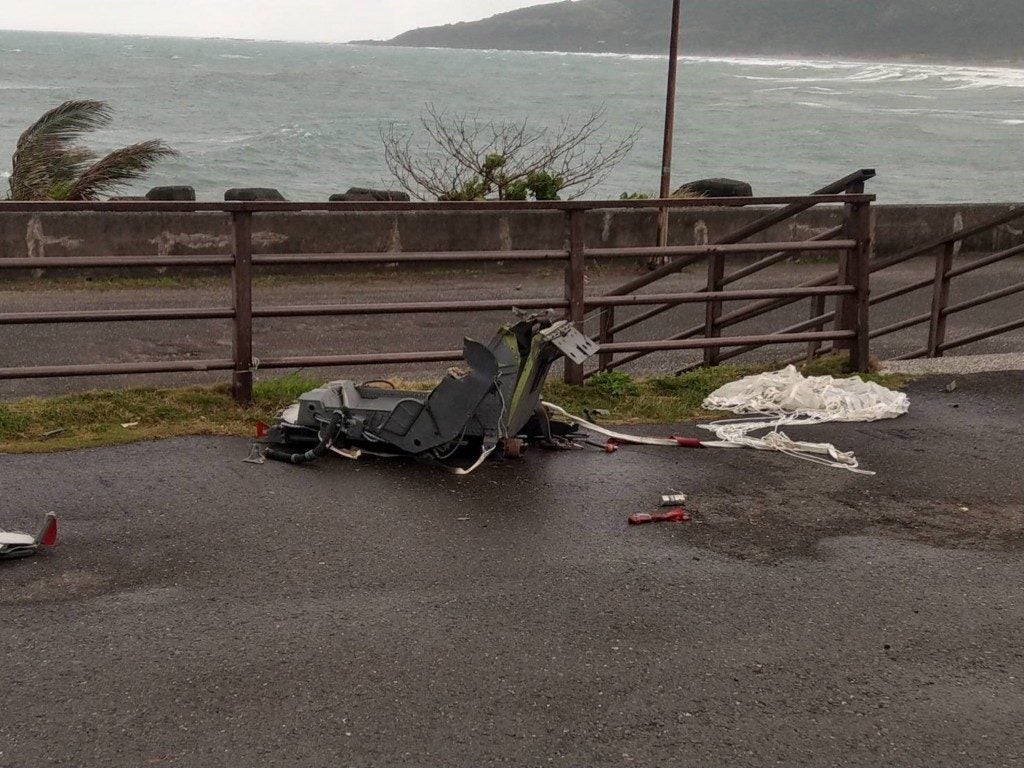 The search and rescue team found Lieutenant Lo Shang-hua and his ejection seat around 4:41 PM. The unconscious pilot was airlifted back to base and taken to Taitung Mackay Memorial Hospital for emergency treatment, but ultimately succumbed to his injuries at the hospital. He was 26. The other pilot, 28 year-old Captain Pan Ying-chun, has yet to be found, with search and rescue efforts are continuing into the night.

Following the apparent midair collision, the ROCAF has grounded all of its aircraft that are not on quick reaction alert duties. The grounding is to facilitate air force-wide safety inspections, in order to find any mechanical issues that could have caused the incident.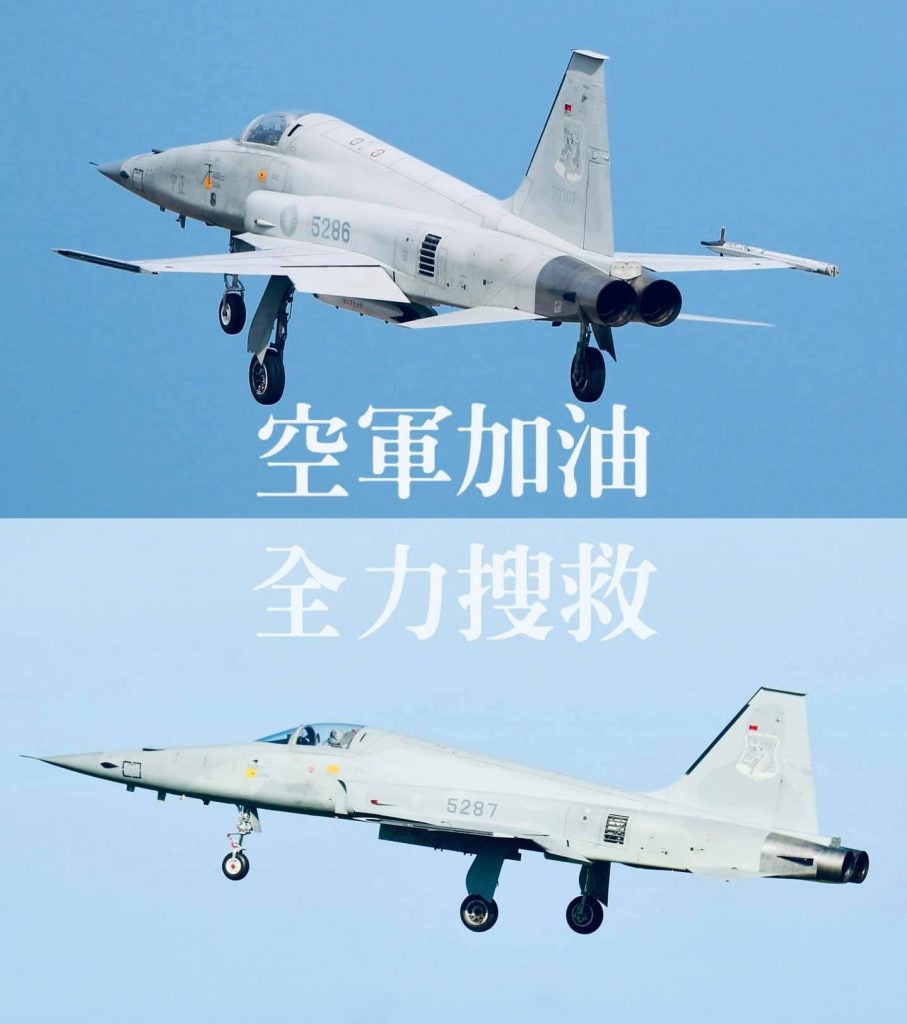 As previously reported, the ROCAF's F-5E fleet is currently used as lead-in flight trainers. The ageing Tiger fleet has earned a rather ominous reputation for in-flight incidents of late, having only returned to service on 14 November last year, following an October crash that killed a pilot. The F-5E is to be replaced by the T-5 Brave Eagle, which is said to soon begin operational testing.