UPDATED: Taiwanese F-16 Goes Missing During Night Training Mission
UPDATE 18 November: In a press conference today, an ROCAF spokesman stated that no emergency communications were made by the pilot of the missing F-16 to the other three F-16s in the flight. Preliminary investigations of radar data show a rapid descent from 7,000 feet to 0 feet in 20 seconds from 18:06:07 local time. While the ROCAF currently believes that the likelihood of a mechanical failure causing the mishap is low, they "are not excluding" the possibility of pilot spatial disorientation. A Ching Chiang-class patrol ship dispatched to the last known position of the aircraft has detected what is believed to be the F-16's underwater acoustic beacon, with search efforts now being directed towards that area.
All ROCAF F-16s have now been grounded for safety inspections, with F-16 pilots to undergo additional training time in trainers and simulators on handling spatial disorientation scenarios and night vision flight. Additionally, other ROCAF aircraft will have their cockpit instruments, escape systems, oxygen supply, and communications systems inspected to ensure operational safety.

The Taiwanese Ministry of National Defense announced on November 17 that an F-16 of the Republic of China Air Force has gone missing during a night navigation training sortie.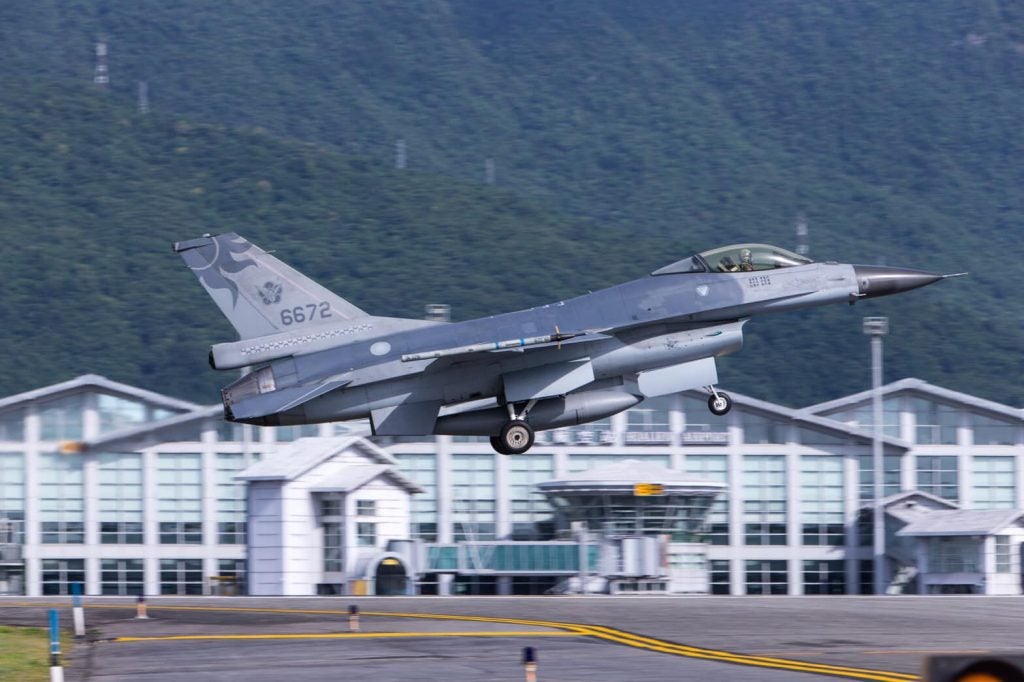 According to the spokesman at a ROCAF press conference on the incident, contact was lost with the F-16 at 6:07 PM local time, with its last known position over water, around eight nautical miles northeast of Hualien Air Base. The missing aircraft, tail number 6672, was of the ROCAF's 5th Tactical Fighter Wing's 26th Tactical Fighter Group, with its pilot identified as Colonel Chiang Cheng-chih, commanding officer of the squadron with 1815 flight hours in the F-16 at the time of the incident. Search and rescue efforts are now underway, with both Air Force helicopters and Coast Guard ships searching for the aircraft and its pilot.

The disappearance of the F-16 occurred on the same day as a memorial service for Lieutenant Colonel Chu Kuang-meng, who was killed after his parachute failed to open after ejecting from his F-5E on 29 October, following an engine failure.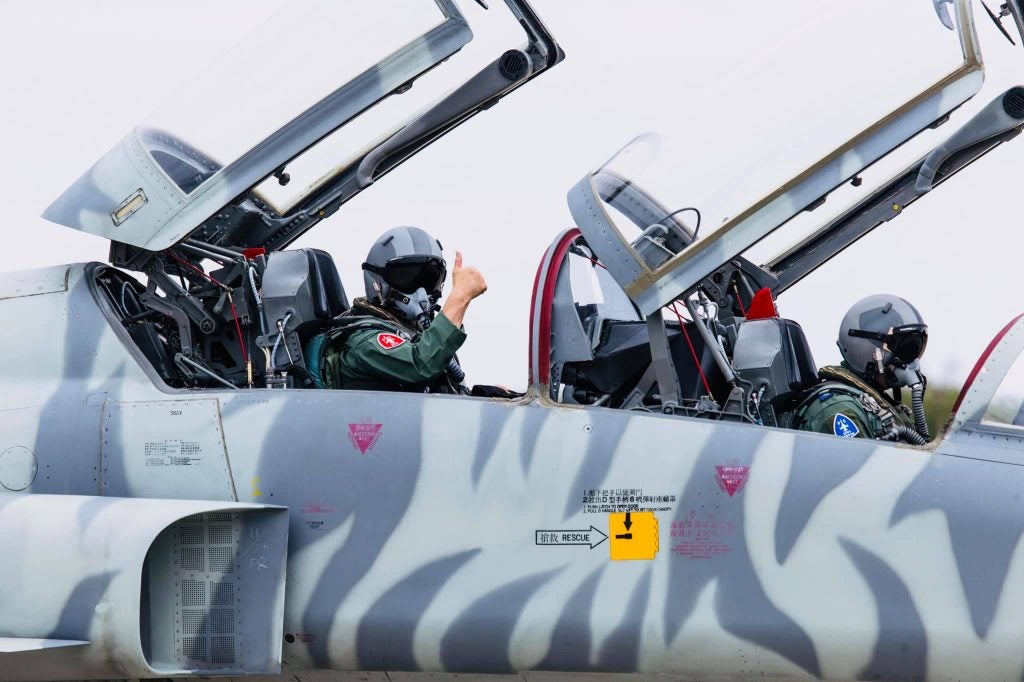 Just days before, Chief of the Air Force Lieutenant General Hsiung Hou-chi participated in the first test flight of an F-5F since a fleet-wide grounding and safety maintenance following the 29 October accident. Following the test flight on 14 November at Zhi-Hang Air Base, he stated that he "believed that the F-5s are safe to fly, hence his willingness to fly on the first test flight".

The ROCAF had previously had to defend the pace of progress on the T-5 Brave Eagle lead-in flight trainer in a press conference with local media, following media accusations that a faster replacement of the F-5E/Fs currently used as lead-in flight trainers could have prevented the accident. According to the ROCAF spokesperson at the press conference, the T-5 program is currently progressing as expected. With another mishap so soon, it appears that scrutiny of the ROCAF's aircraft modernization efforts will only intensify.

As this is a developing story, Overt Defense will provide updates as they arrive.