Taiwan's Brave Eagle Takes To The Skies
The Taiwanese AIDC T-5 Brave Eagle advanced trainer jet performed its first flight on the morning of 10 June. The first prototype aircraft, resplendent in its red, white and blue livery, departed Ching Chuang Kang Air Base, in Taichung, for a 20-minute flight before returning.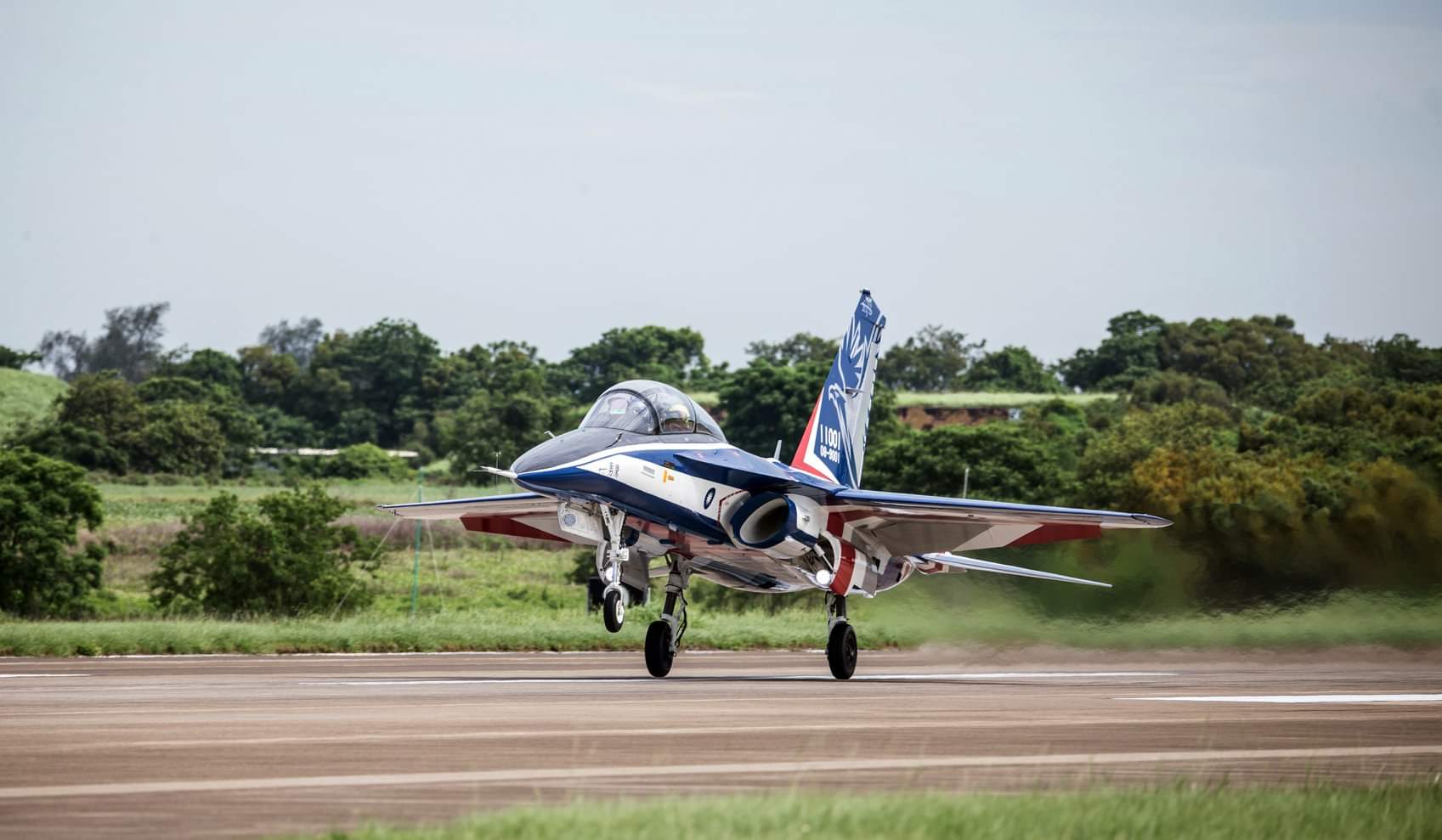 The T-5 was accompanied by two Republic of China Air Force F-CK-1 Ching Kuo multirole aircraft for the flight, with the aircraft taking off around 9 AM local time. The T-5 did not retract its landing gear for the duration of the flight.
The first flight of the T-5 follows the successful completion of the T-5's static and taxiing tests earlier this month. While the tests to date have had a significant security presence, news of the testing being conducted has attracted many planespotters to the area around the airbase, all of them eager to see and photograph the brightly colored prototype.
The ROCAF will conduct a variety of flight tests over three days in preparation for the T-5's formal first flight. It is currently planned for the formal first flight of the T-5 to take place on 22 June, with President Tsai Ing-wen in attendance.
The T-5 was unveiled in September last year. While it bears a passing resemblance to the twin-seat version of the F-CK-1, it has been extensively re-engineered with modern materials to make it better suited for its role as an advanced trainer. Like the F-CK-1 before it, it is an indigenous aircraft, with the majority of its components made in Taiwan.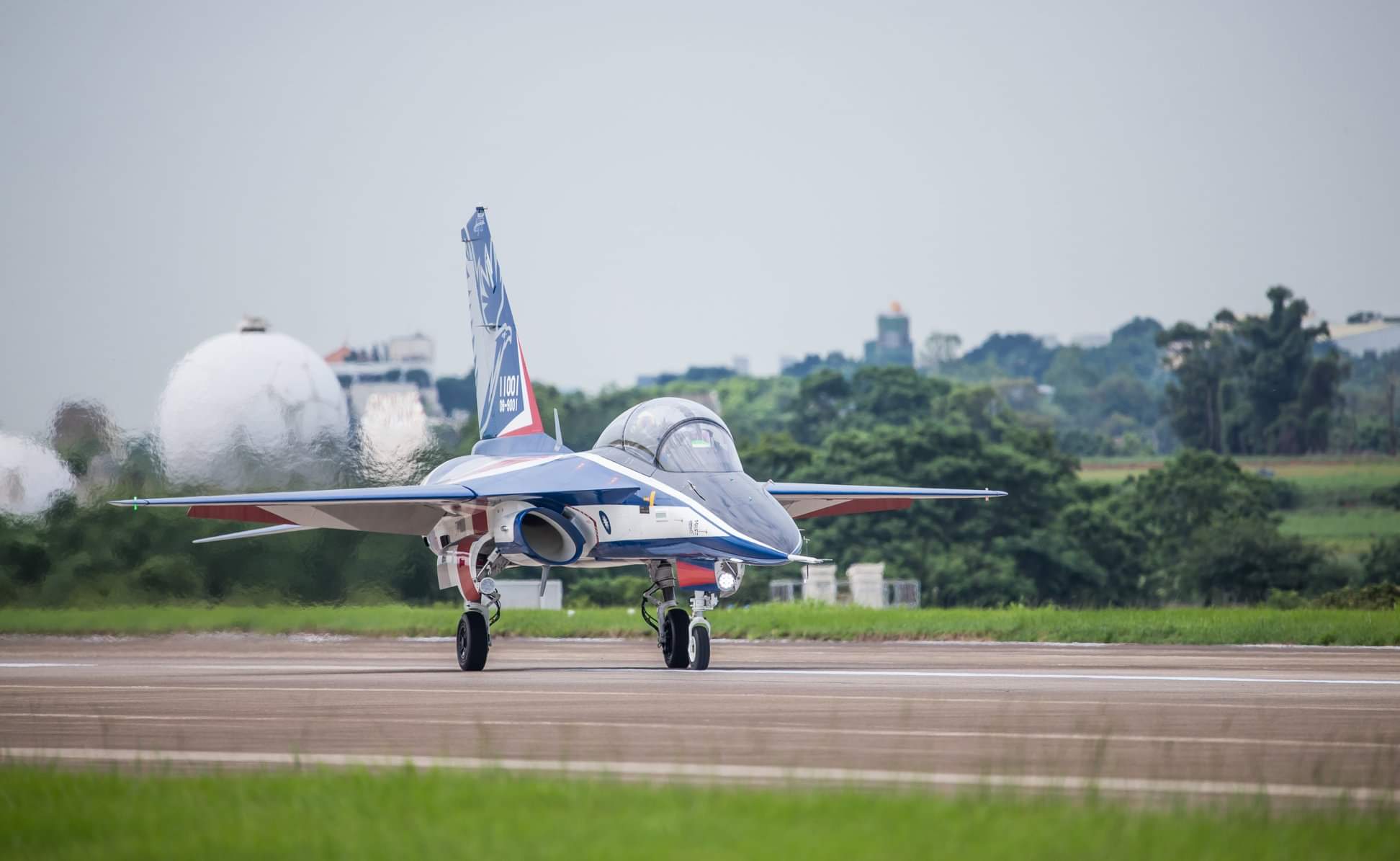 The ROCAF currently has 66 T-5s on order. Full-scale production of the T-5 is planned to begin in 2023, with the final aircraft to be delivered by the end of 2028. The T-5 will replace the T-3 Self Reliance advanced trainers and the F-5E/F Tiger II lead-in flight trainers currently used by the ROCAF. It is hoped that replacing the two ageing fleets with a single type will simplify logistics and streamline pilot training.