F-15EX Makes Its First Flight
The F-15EX has made its maiden flight, taking off from Lambert International Airport in St. Louis for a 90 minute test flight before landing back at the airport.

Boeing's F-15 Chief Test Pilot Matt Giese piloted the F-15EX on its first time in the air, testing its avionics, advanced systems and software. The performance of the F-15EX was confirmed by a test team monitoring flight data in real time.

Boeing states that the successful first flight paves the way for the early delivery of the first two jets to the U.S. Air Force later this quarter, with Prat Kumar, Boeing vice president and F-15 program manager, saying:

"Today's successful flight proves the jet's safety and readiness to join our nation's fighter fleet. Our workforce is excited to build a modern fighter aircraft for the U.S. Air Force. Our customer can feel confident in its decision to invest in this platform that is capable of incorporating the latest advanced battle management systems, sensors and weapons due to the jet's digital airframe design and open mission systems architecture."

As previously reported, the F-15EX is based on the Advanced Eagle ordered by Qatar, with the F-15EX prototype that flew yesterday equipped with a canopy sill-mounted missile approach warning system previously seen on the F-15QA prototype. The US Air Force awarded Boeing a contract for an initial batch of eight F-15EXs in July 2020, with an eye on eventually procuring as many as 144 F-15EXs. They will replace the oldest F-15s in the Air Force inventory, being equipped with a suite of upgrades that were cancelled for the F-15C/D due to airframe fatigue issues.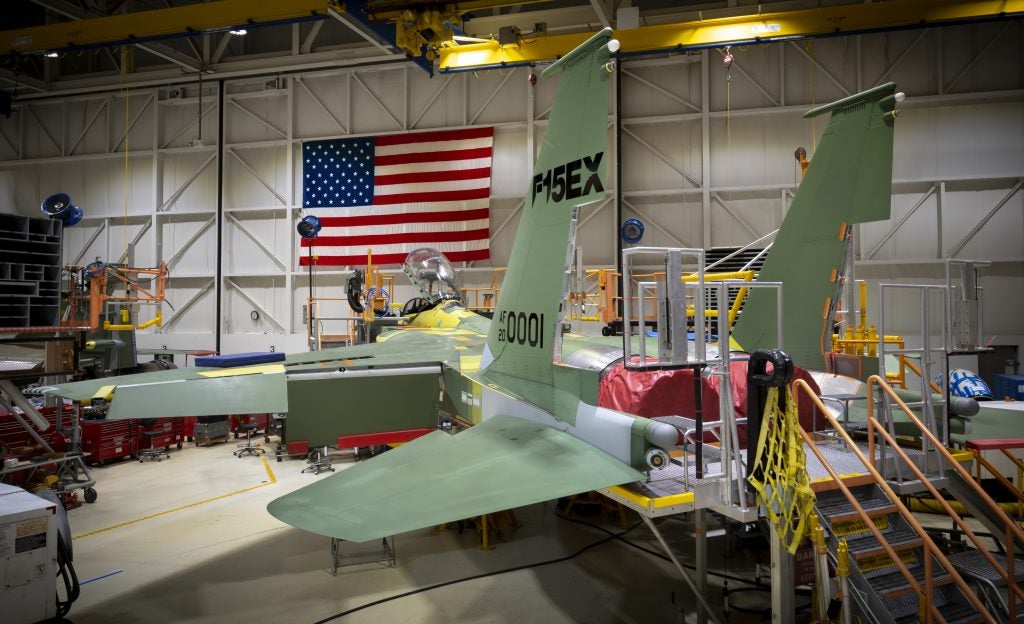 The first flight of the F-15EX comes shortly after Boeing officials confirmed that the company had received permission to market the F-15EX to the Indian Air Force. While a flying aircraft never hurts export chances, odds of success are rather slim as the indigenous Indian tactical aircraft industry is finally beginning to deliver on decades of promises.