United States Approaches Greece With Frigate Co-production Offer
The United States' State Department is pushing for an arms deal with Greece, offering the sale of four frigates with three of them to be co-produced in Greece, according to a statement by the US Ambassador to the Hellenic Republic.
Ambassador Geoffrey Pyatt claimed the "United States is going to have a very competitive product to offer there with our frigates and the unique American proposal to co-produce three of those frigates here in Greece," at the Association of the U.S. Army's annual conference.
The U.S. government's proposed plan, should Greece agree to it, would have the American side of the frigates' production handled by the American-owned, Greek-based Onex Neorion Shipyards, based in the eastern Island of Syros.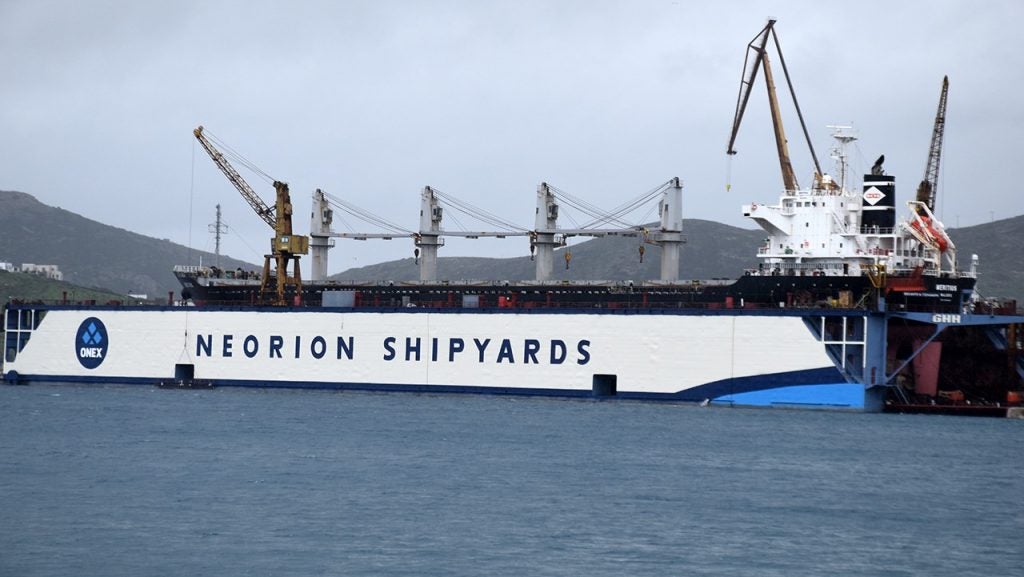 "We had a U.S. Navy International Programs Office team here in Athens just a few weeks ago, which had a very successful round of discussions with Onex, visiting the shipyards [and] seeing the capabilities there," Pyatt said, relaying Onex's confidence in their ability to fulfill the American obligations for the proposed deal, which he described as being "important to Greece's long term security, but also advances America's interest in helping Greece to continue to be a strong and effective NATO partner in a geopolitically complicated neighborhood. "
Greek Prime Minister Kyriakos Mitsotakis's economic plan, presented back in September, outlined several arms procurements his government hopes to make. The arms purchases include four frigates, 18 used and new Rafale fighter jets made by France's Dassault, four HM-60R helicopters from Lockheed Martin-Sikorsky, the refurbishment of an additional four frigates, in addition to the procurement of torpedoes, anti-tank weapons, and other supplementary equipment.
While Greece's need to upgrade its navy is real and urgent, any American arms deal will have to overcome the struggling southern European economy's budget restraints. Additionally, the indecisive or neutral diplomatic position of the United States regarding maritime border disputes with Turkey, which are the core of Greece's desire to modernize its fleet, could be enough to tip the scales in favor of competing offers. Ambassador Pyatt declined to comment on the Greek-Turkish tensions during the panel twice.