US Army Receives First Light Robotic Combat Vehicles
QinetiQ have delivered the first of four Robotic Combat Vehicle- Light (RCV-L) platforms to the US Army earlier this month. The RCV-L has been developed by QinetiQ, Pratt Miller Defense (formerly Pratt & Miller) and the Army Ground Vehicle Systems Center (GVSC).
"This unit is the first of four vehicles developed in support of the Manned-Unmanned Teaming (MUM-T) Soldier Operational Experiment, planned for 2022, and represents a significant milestone for the program. QinetiQ and Pratt Miller have successfully developed and delivered these systems within budget and on-schedule even in the face of the COVID-19 pandemic.
The GVSC team now plans to add Autonomous Mobility as well as Government Furnished Software for the Tethered UAS Multi-Mission Payload and CROWS-J Lethality package", announced Michael Rose, Branch Chief for Robotic Combat Platforms at the GVSC.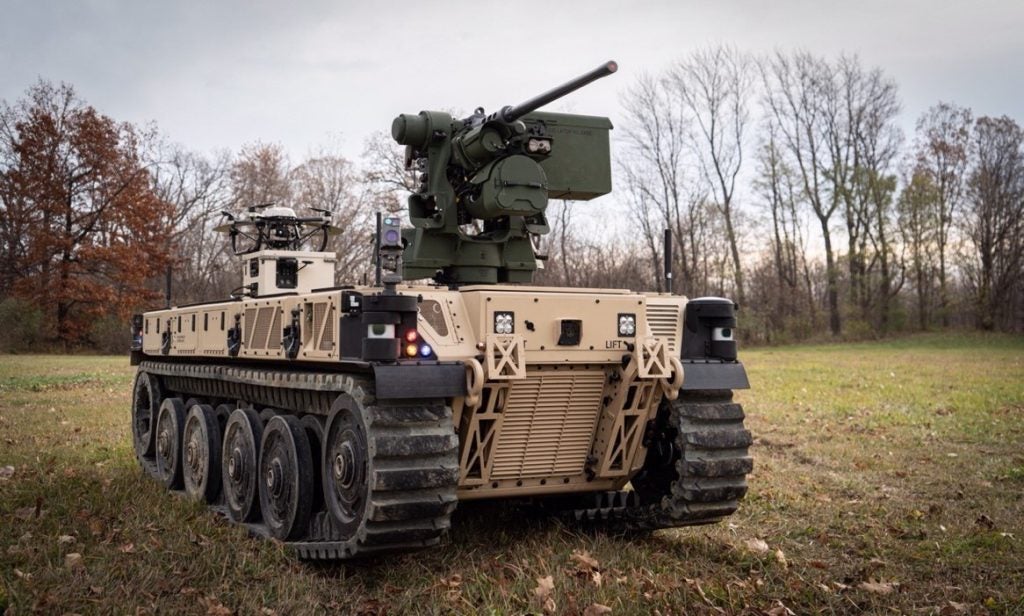 As previously reported by Overt Defense, Pratt Miller's hybrid-electric EMAV (Expeditionary Autonomous Modular Vehicle) which has been extensively tested by the USMC, has formed the basis of the RCV-L. The platform will likely be equipped with the Kongsberg CROWS-J (Common Remotely Operated Weapon Station- Javelin) remote weapon system (RWS) meaning it could be armed with both an M2 .50 heavy machine gun and Javelin anti-tank missiles. The RCV-L is designed to be carried internally aboard CH-47 Chinook series and CV-22 Osprey series aircraft.
The RCV-L is also equipped with its own drone – the Hoverfly Tethered Unmanned Aerial System – which provides an integral short-range ISR (intelligence, surveillance and reconnaissance) capability to the platform. The Hoverfly is tethered to the RCV-L by a control cable which also feeds back real-time full motion video to the RCV-L which is transmitted to the human controller and can be viewed by a tablet.
Brian Barr, Pratt Miller Product Manager commented:
"By building upon years of EMAV development, testing, and experimentation with the United States Marine Corps, we were able to provide the Army with a mature low-risk system that exceeds the objective level speed, maneuverability, and payload requirements in a single system configuration. The EMAV platform's modular flat deck architecture has been integrated with over 20 payloads and exemplifies the flexibility required to address current and future threats."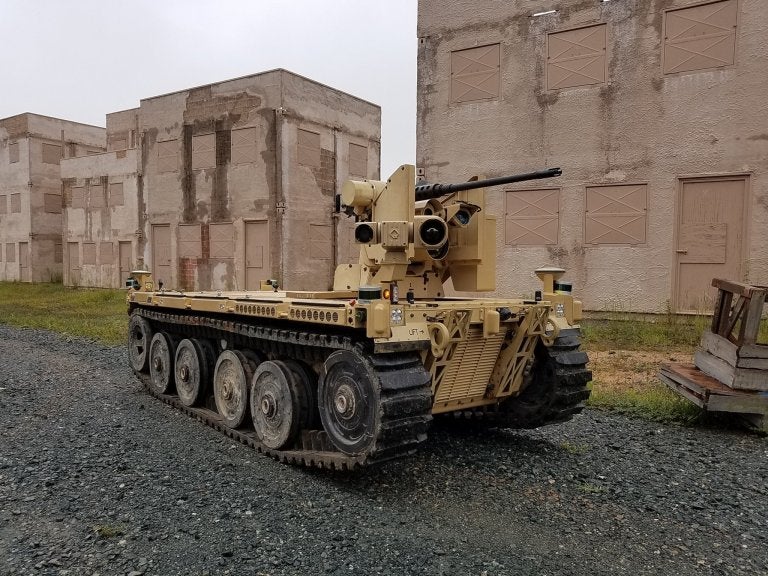 16 more RCV-Ls are planned to be procured to take part in MUM-T trials as part of the Army's Robotic Campaign of Learning along with the larger Robotic Combat Vehicle-Medium (RCV-M) produced by Textron and based around the famous M5 Ripsaw.