USMC Fields First Amphibious Combat Vehicles
A number of Amphibious Combat Vehicles (ACVs) were displayed during a recent ceremony at Marine Corps Air Ground Combat Center Twentynine Palms for the redesignation of Company D, 3rd Assault Amphibian Battalion of the 1st Marine Division. According to the Corps; "The ceremony was held to officially introduce the Marine Corps' Amphibious Combat Vehicle."
"The amphibious combat vehicle provides a vital tool for commanders to employ in a multitude of ship to shore missions, in both combat and non-combat environments," noted a spokesperson for 1 Marine Division. According to a report in Marine Times, these vehicles form part of an initial batch of eighteen ACVs delivered in October/November to the Fleet.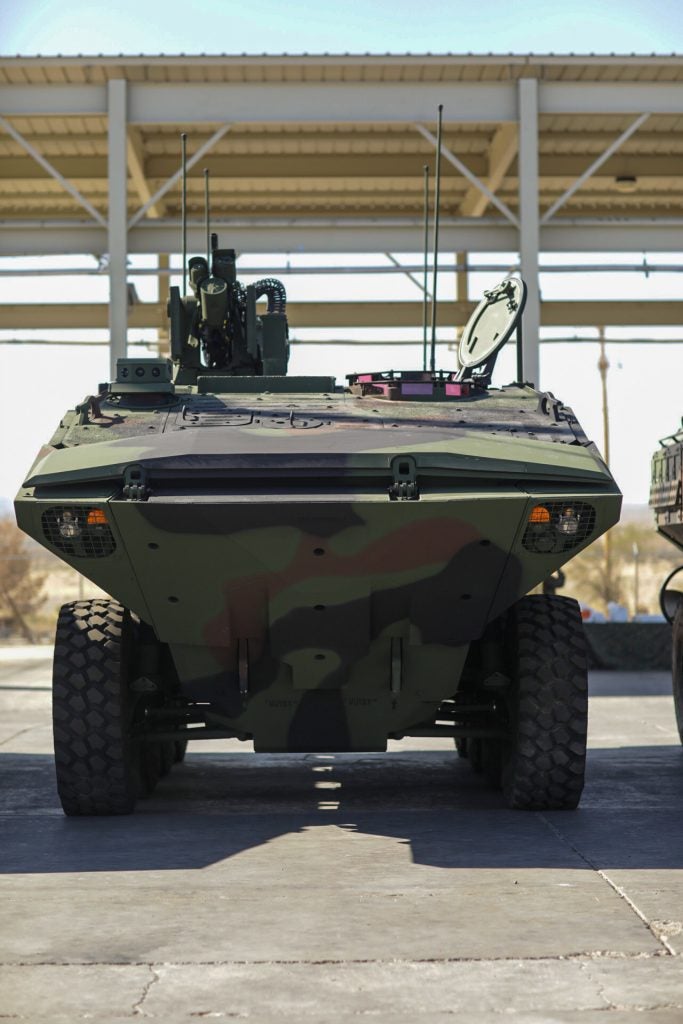 Produced by a consortium of BAE Systems and Iveco Defense Vehicles, the ACV is a wheeled 8×8 platform capable of up to six knots in water and 100 kilometers an hour on land. Along with its three-man crew, it can carry 13 infantrymen which may cause difficulties as the Corps looks to transition to 15-man infantry squads (with the addition of a drone/systems operator and a junior NCO to handle indirect fires and manage the information flow from drones and sensors).
The ACV, the result of the troubled and lengthy procurement process dating back in one form or another to the 1970s, will replace the venerable Amphibious Assault Vehicles (AAV) known as the Tune Boat amongst Marines. The USMC aims to order a total of more than 700 ACVs in the current fiscal cycle with a potential future total of 1,122. A Low-Rate Initial Production contract signed last year will see a total of 116 initially procured by 2022.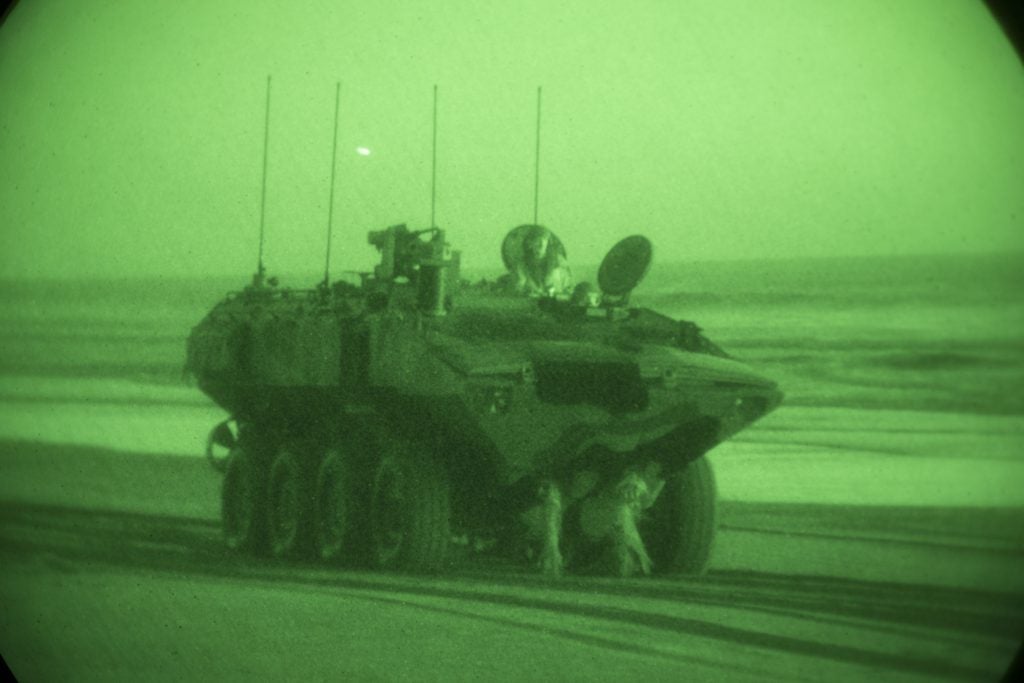 The Corps has pressed ahead with an order in May this year for theACV-30 variant equipped with the Kongsberg MCT-30 turret mounting the Mk44 cannon in a lighter weight of the remotely operated turret equipping Army Stryker Dragoon platforms. Two further variants, the ACV-C command platform and the ACV-R recovery vehicle, will likely also enter service.