First KF41 Lynx in Australian Colours
The first of a trio of Rheinmetall KF41 Lynx infantry fighting vehicles (IFV) has been delivered to Australia for the next stage of the LAND 400 Phase 3 competitive tender. The vehicle, resplendent in Australian pattern camouflage, is reportedly set to undergo blast-testing as part of the programme's RMA or Risk Mitigation Activity phase.
The RMA, involving both the Lynx and its competitor the South Korean Hanwa AS21 Redback, is scheduled to begin this month with completion in November next year. The RMA will include a variety of trials including blast testing against artillery, mines and simulated IEDs (improvised explosive devices) along with mechanical, lethality and reliability testing.
The eventual winner of LAND 400 Phase 3 will be supplying some 450 IFVs and 17 Manoeuvre Support Vehicle variants in an $18.1 billion AUD deal. The IFV will replace the Australian Army's M113AS4 fleet (a number of which have been converted into technology demonstrators as previously reported by Overt Defense).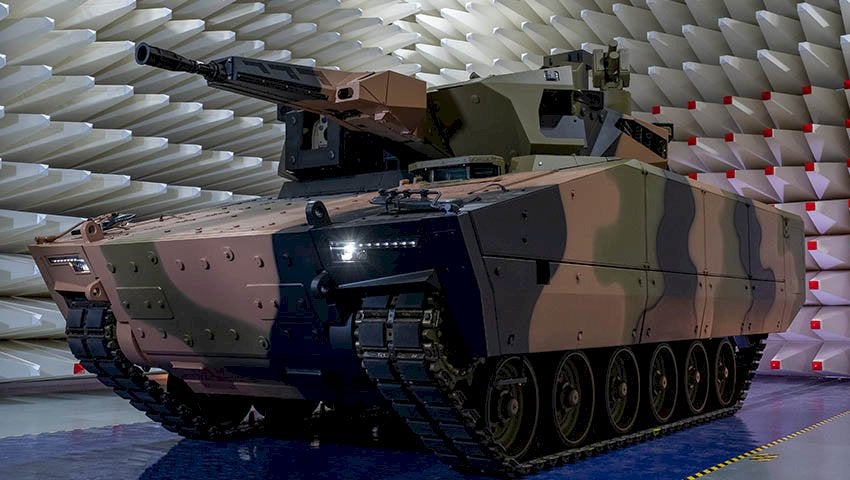 Gary Stewart, Managing Director of Rheinmetall Defence Australia commented:
"Rheinmetall looks forward to demonstrating the capability of this next-generation infantry fighting vehicle. We believe Lynx is the best vehicle in its class and sets a new standard in protection and the lethality needed to survive and defeat any adversary. Lynx has been developed so it is positioned at an ideal level of maturity when Australia needs it to enter service- and it will have a growth path to extend these capabilities through its 40-year life."
As reported by Overt Defense, the Hungarian Armed Forces signed an agreement with Rheinmetall in August which will see 218 KF41s initially produced. The KF41 is also a strong contender for the US Army's Optionally Manned Fighting Vehicle programme with Rheinmetall partnering with Textron and Raytheon for the bid.
The Lynx and Redback beat both General Dynamics Land Systems' AJAX and BAE Systems' CV90 in the Australian competition with the AJAX rumoured to have been eliminated as "not fit for purpose" and the CV90 as too costly.
If Rheinmetall win Phase 3, they will be able to leverage significant production advantages with their Boxer Combat Reconnaissance Vehicle which won the Phase 2 competition to replace the ASLAV family. Hanwa too would be able to take advantage of local production of the K9 Thunder self-propelled howitzer for the Australian Army.