Israel Abruptly Drops Opposition To "Certain" Arms Sales To UAE
The Israeli government has announced that it is no longer opposed to the sale of "certain arms" to the United Arab Emirates. The abrupt announcement was made a day after Israeli Alternate Prime Minister and Defense Minister Benny Gantz visited the Pentagon.

While the joint statement, made by Gantz and Israeli Prime Minister Binyamin Netanyahu, does not specifically name any hardware, the reference to the UAE makes it all but certain that the opposition in question appears to be to the sale of F-35 Lightning IIs to the UAE. 

The sudden reversal is the latest twist in the procurement saga, with the Israeli government publicly opposing the sale of F-35s to the UAE until now over concerns that the sale would erode Israel's "qualitative military edge". The UAE has sought to purchase F-35s following its signing of the Abraham Accords in August, which normalized ties between Israel and the UAE, breaking with regional history of Arab states refusing to diplomatically recognize Israel. However, Netanyahu has been previously accused of privately supporting the sale of F-35s to the UAE in exchange for additional American military equipment, something previously denied.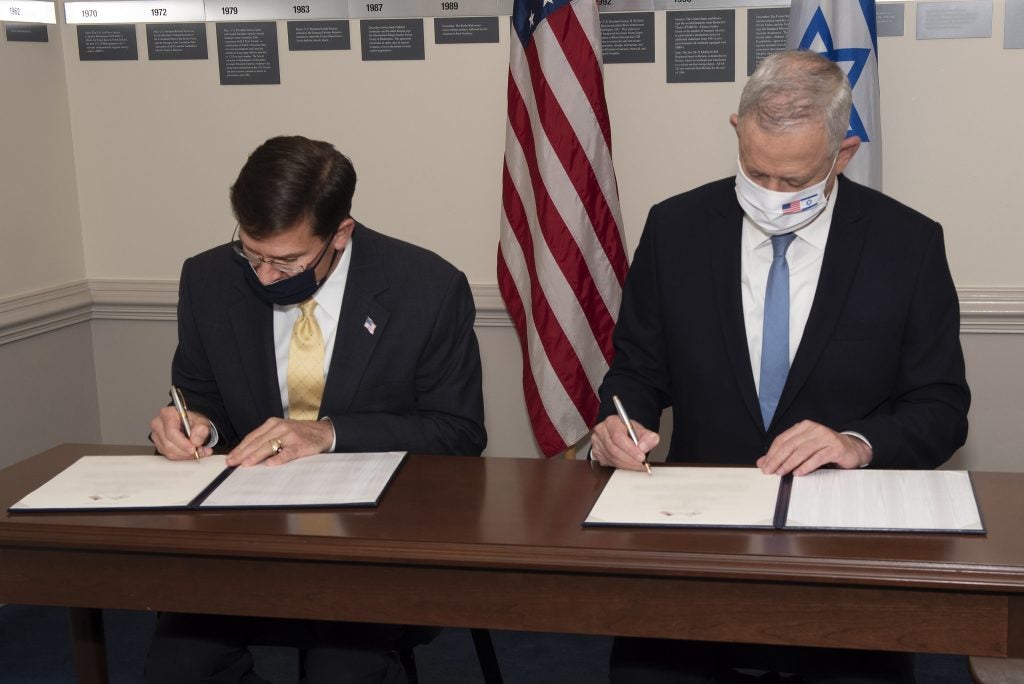 The Israeli announcement comes a day after Gantz signed a declaration with US Secretary of Defense Mark Esper, which "confirmed" the US' commitment to ensuring Israel's qualitative military edge for years to come. Gantz had hailed the signing of the declaration as a "major leap forward" for Israel's security.

Gantz had previously stated that negotiations with the UAE involving Israeli officials for the sale had been hidden from him and the Israeli defense establishment. However, in the interest of "achieving peace and regional stability", an agreement was reached with the US that would see the supply of more advanced American military equipment in exchange for approval of the sale, after he had been notified during his visit that the Trump administration was likely to notify US Congress of the foreign military sale soon.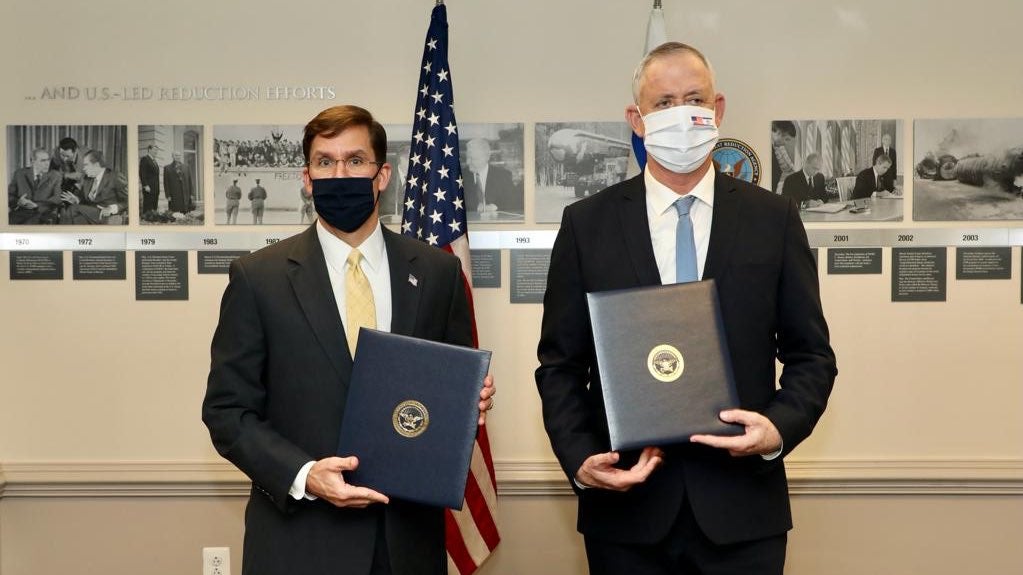 Congressional approval, however, remains an unknown, with a House of Representatives bill being proposed that would provide an Israeli veto of US sales of advanced military hardware to Middle Eastern countries. Additionally, Senate Democrats are similarly proposing a bill that would require the White House to produce an assessment of the impact of F-35 exports to the Middle East on Israel's qualitative military edge.

The timing of the statement, coming after the announcement that Sudan would normalize ties with Israel on Friday and just before the beginning of the Jewish Sabbath, raises questions as to whether an attempt was made to bury the news. The Pentagon has yet to make an official statement on this latest development as well. With so many dramatic twists and turns over the past two months, predicting the future of this deal is extremely difficult indeed.