Budget for US Army Infantry Squad Vehicle Search Returned
After being cut from the budget following the US Department of Defense FY2021 appropriations, the US Army has announced the Infantry Squad Vehicle/Ground Mobility Vehicle program is back on the table with a reported $18.8 million USD assigned to trials and testing of the three prototypes currently in the running and a new solicitation issued last week with formal RFPs (request for proposals) to be issued to the vendors.
The solicitation defines the purpose of the new platform:
"The ISV provides enhanced tactical mobility for an Infantry Brigade Combat Team (IBCT) to move quickly around the battlefield, including the ability to execute medium distance insertion operations, providing commanders greater freedom of movement and freedom of action. Key IBCT requirements include the ability to carry nine Soldiers with equipment and supplies to sustain combat operations over operationally relevant terrain and the ability to be sling load air transportable."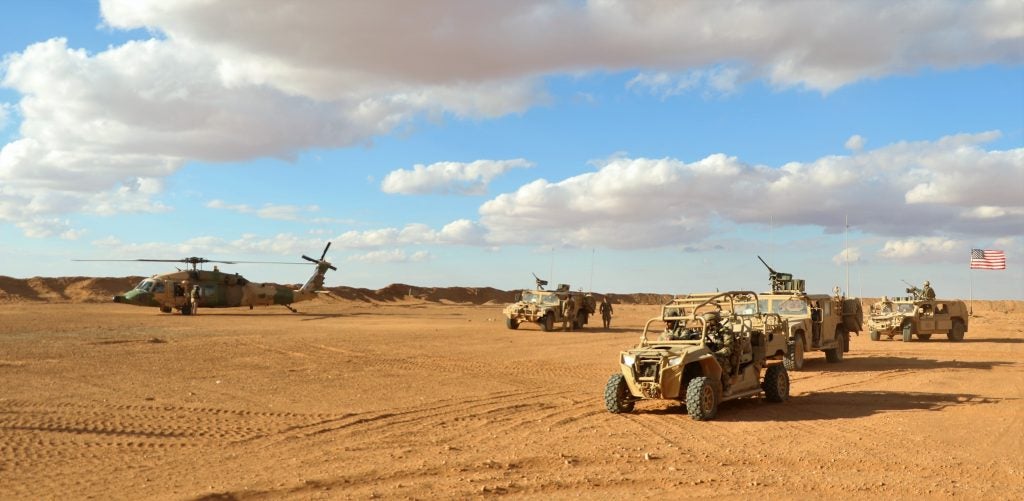 To maintain that sling-load capability, the platform needs to stay under a maximum weight of 2267 kilograms to allow sling-loading under a UH-60 or to be transported internally within a CH-47. As Overt Defense have previously reported, three consortiums are in the competition; SAIC (Science Applications International Corporation) and Polaris; GM Defense; and Flyer Defense and Oshkosh Corporation.
Each were awarded a $1 million Other Transaction Authority contract to develop prototypes which have been trialled through a number of 'Soldier Touchpoints', most recently in January at Fort Bragg. Originally looking for 650 ISVs, the Army has doubled their proposed order to 1070. With an aggressive procurement timeline, the first 17 ISVs could be in service later this year after a down-select scheduled for June.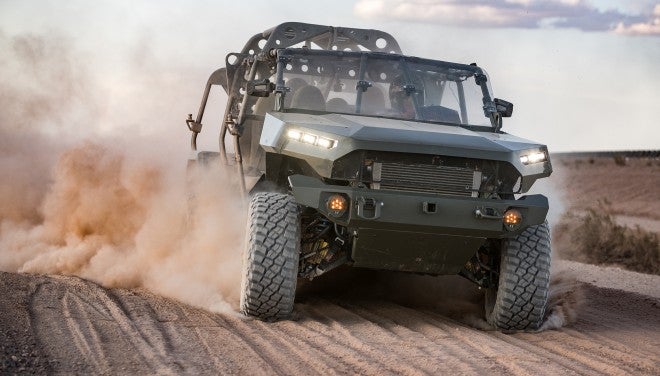 The three contenders include Flyer and Oshkosh with a variant of their GMV 1.1/M1297 Army Ground Mobility Vehicle (AGMV) based platform which is currently in service with US Army Airborne and Special Forces units; SAIC and Polaris with a version of their DAGOR (Deployable Advanced Ground Off-Road) platform; and GM Defense with a platform based on their ZR2 Bison Chevrolet Colorado pickup.