ADF MRH-90 Taipan To Be Retired, MH-60 To Be Adopted?
Rumours within the Australian Defence Force (ADF) indicate that the MRH-90 Taipan multi-role helicopter will be replaced with a new airframe under a programme known as Plan Corella. The MRH-90 was intended to replace the S-70A-9 Black Hawk for special operations aviation but sources indicate that the ADF may order the latest generation of the MH-60 instead.
The Australian Army intends to open the procurement of the Army Interim Helicopter Capability (AIHC) to three, unspecified, firms to "complement" the Taipan fleet, with the Leonardo AW139 the most likely winner. ADF have not yet announced that the Taipan is being replaced but the announcement of the tender seems to indicate that its days are indeed numbered.
The Taipan has had a troubled history with the ADF. Last year, the entire fleet was grounded due to a tail vibration and the airframe has struggled to maintain availability rates. A tail light was also responsible for setting a bush fire during Australia's fearsome bushfire season last year.
The helicopter was procured under Project AIR 9000 to replace the Army's S-70A-9 Black Hawk variant and the Royal Australian Navy's (RAN) ageing Sea King fleet. The RAN's 808 Squadron operates a half dozen Taipans whilst the majority are stationed with the Army's 5 Aviation Regiment. According to reports, the RAN Taipans are due to be replaced by an unspecified new airframe with the Sikorsky MH-60S 'Sierra' Knight Hawk an obvious frontrunner.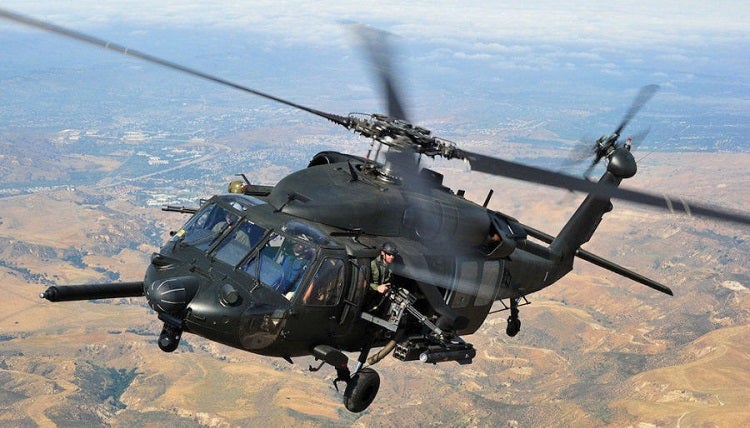 The MRH-90 also flies with the Army's 6 Aviation Regiment who support Australian special operations forces (SOF) for "…counter-terrorist and offshore SOF capability…" The S-70A-9 were due to be retired in December this year with Taipan reaching full operational capacity but that is looking increasingly unlikely.
With SOF unhappy with the Taipan, rumours indicate an MH-60 series aircraft may be procured to replace them within 6 Aviation. An MH-60 series platform, such as the MH-60M, would offer commonality with the Navy and US SOF (the US Army's 160th Special Operations Aviation Regiment regularly trains with the Special Air Service Regiment (SASR) in Australia).
LAND 2097 Phase 4, the procurement of an off-the-shelf design for a SOF light multi-role helicopter is still on the table as Overt Defense have noted but insiders suggest the requirement may be cancelled and the programme rolled into any potential MH-60 acquisition.
The replacement of the Tiger armed reconnaissance helicopter (which has, like the Taipan, has struggled in Australian service) under LAND 4503 is on-going. ADF insiders suggest the ARH requirement will be awarded to the AH-64E, the latest generation of the esteemed Apache with 29 Apache airframes to be procured as Overt Defensehas previously reported.