RFP Issued for New Australian Special Forces Helicopter
The programme to acquire new helicopters for Australia's Special Operations Forces (SOF) has taken a step forward with the issue of a Request For Proposals (RFP) for LAND 2097 Phase 4's Special Forces Support Helicopter. The requirement calls for a new light multi-purpose helicopter for Special Operations Command (SOCOMD).
Overt Defense has previously reported on the programme with an initial a Request for Information (RFI), in September 2018 followed by an industry brief a year later and formal tenders submitted in the middle of this year. The three tenders originated from Airbus Australia Pacific with their H145M, Babcock Australia in a joint venture with Bell offering a platform based on the Bell 429 Global Ranger, and Hawker Pacific again partnering with Bell to also offer their own variant of the Bell 429 (the 429 is already flown by the Royal Australian Navy). The reported twenty airframes of the successful bid will likely be built in Australia.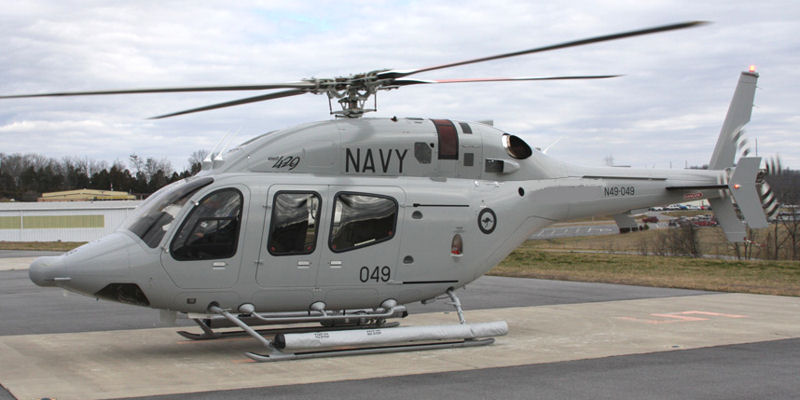 Australian Defence Minister Linda Reynolds believes there will be significant opportunity for local industry noting; "Australian industry have unique capabilities to offer the ADF and the broader global military light helicopter market in the design and manufacture of aviation systems. Small Australian companies are already competing on the world stage, providing innovative solutions to special mission aircraft. The opportunity to harness these skills and grow them through collaboration on the special operations helicopter will benefit the ADF and local defence industry."
The requirements detail the need for the new platform to be able to be equipped with both a"… fast roping device; and electro optic infra-red (EOIR) system…" and "… will complement the MRH90 Taipan by improving mobility, firepower and situational awareness effects available to Special Operations. The helicopter, by virtue of its smaller size, will be optimised for operations within dense urban terrain and be rapidly deployable via a C-17A Globemaster." Another key is that the successful bid aircraft already be in service with a "… military; para-military; or law enforcement organisation…"