China's Shandong Leaves Port for Latest Round of Aerial Drills
The Chinese's aircraft carrier, Shandong, left port to conduct aerial drills with its embarked air wing. The South China Morning Post reported the PLA Navy's new carrier was bound for an at sea exercise on Tuesday.
The Type 002 Shandong is the first domestically built Chinese aircraft carrier, based on the Type 001 class, the ex-Soviet Kuznetsov Varyag flattop. Type 002 class has been enhanced over its predecessor, the Liaoning. The ship still uses the STOBAR (short take off, arrested recovery) system for launching and recovering its aircraft. Commissioned after several months of extensive trials, Shandong is the second aircraft carrier in the People's Liberation Army Navy (PLAN).
Shandong left port in Dalian on the 1st September and moved towards the Bohai Sea. J-15 fighters and Z-18 helicopters could be spotted on its deck. The ship will conduct drills for three weeks, probably including air operations and ASW training missions.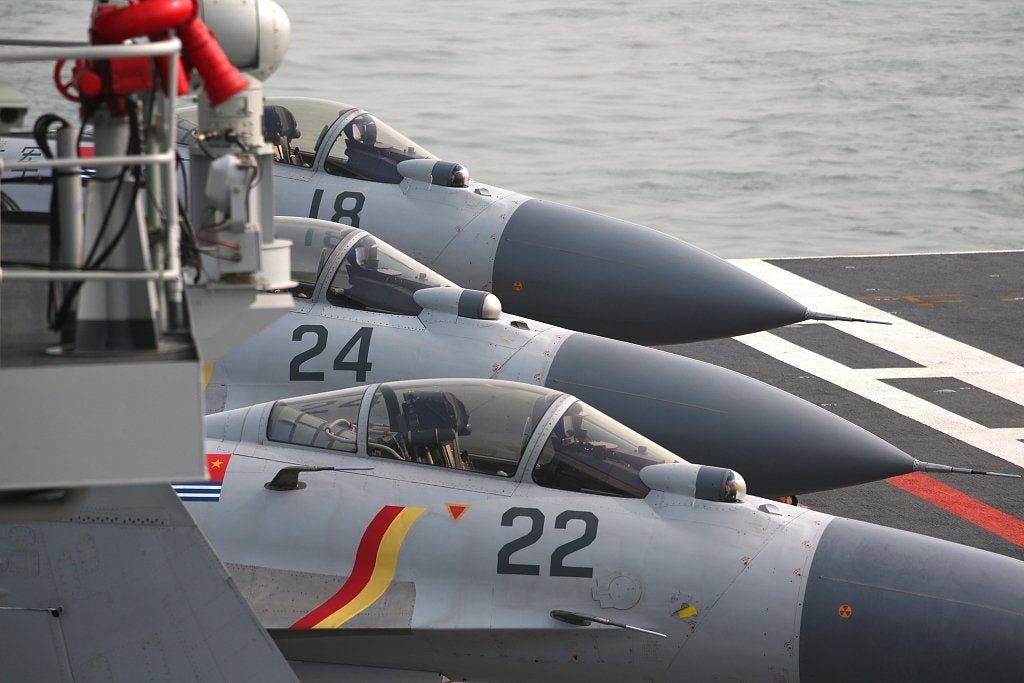 The presence of the Chinese aircraft carrier is a part of wider military operations conducted by the People's Republic of China in the Bohai Sea. Its main purpose is a show of power against other states in the Yellow Sea region. Due to the information that was given by the South China Morning Post, Diao Daming, an associate professor at Renmin University's National Academy of Development and Strategy, told the South China Morning Post that the drills were likely intended to boost public confidence in the PLA Navy and intimidate the US and Taiwan.
Tensions between Taiwan and China continue to rise. At the same time, the COVID-19 pandemic impacted the combat capability of the US Navy's Pacific Fleet earlier in the year, forcing CVN-71 USS Theodore Roosevelt to stay in port at Guam. The Chinese navy tried to exploit American absence in the region by sending Liaoning in the region to, again, in an effort intimidate the US Navy its and regional allies.