China Commissions its First Locally Built Aircraft Carrier
China commissioned its first locally built aircraft carrier at a naval base on the southern island of Hainan. The commissioning ceremony was conducted by Chinese President Xi Jinping, who was broadcast abroad the warship during the ceremony, attended by around 5,000 soldiers and officials at the Sanya naval base.
State-owned China Central Television emphasized the location of the ceremony, describing it as being "on the doorstep of the South China Sea". The Shandong, named after an eastern Chinese province, will be the first aircraft carrier China deploys into the disputed waters and marks a milestone in Chin's efforts to modernize their armed forces.
The ship, previously dubbed the Type 001A although other sources refer to it as the Type 002, arrived at the Island last month after passing through the Taiwan Strait to conduct trials. It was scheduled to be commissioned back in April but was delayed, leaving experts to speculate it may have suffered from technical complications.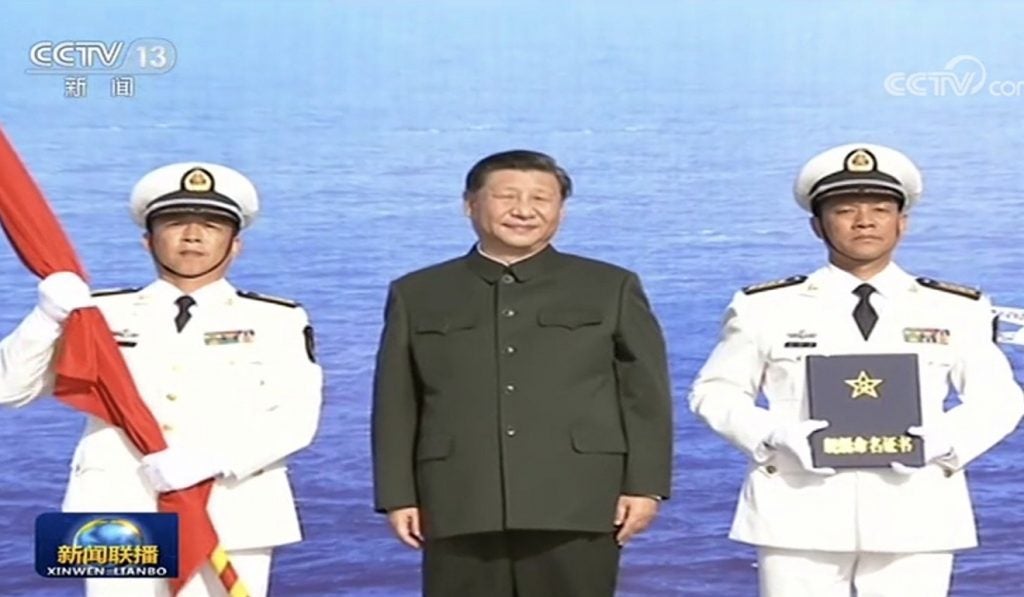 Technical details of the aircraft carrier are unknown as the Chinese government regards them as state secrets, but it stated that its design is based on the Liaoning. China bought the Liaoning from Ukraine, following the collapse of the Soviet Union, in 1998.
While the Chinese government hasn't announced plans for building a third aircraft carrier yet, Chinese media claim it's already undergoing construction. Satellite imagery collected by the Center for Strategic and International Studies points at the Jiangnan shipyard constructing a new ship, with infrastructure development suggesting it is poised for the construction of several more.
Compared to the Liaoning's 24, the Shandong will be able to fit 36 of China's fourth-generation J-15 fighter jets. Chinese naval expert Li Jie said the carrier is capable of carrying 40 aircraft in total, including Z-9 helicopters and KJ-600 (AEW&C) early warning planes.
The Liaoning and Shandong currently operate ski-jump flight decks. But it is reported that the next generation is planned to use flat decks and a catapult launch system, enabling it to carry a greater variety of aircraft and heavier, more heavily armed fighter jets