China's J-15 Fighters Make their Carrier Operation Debut on the Shandong
Some new photos have surfaced via the English news portal China Daily showing the J-15 "Flying Shark" fighter taking off and landing on China's largest and newest aircraft carrier, the Shandong. The Shandong is the most sophisticated naval ship ever developed and built in china.
The J-15 Fighter Jet is a twin-jet, all-weather, carrier-based fighter jet currently in development by the Shenyang Aircraft Corporation in tandem with the 601 Institute for the Chinese People's Liberation Army Navy's (PLAN) aircraft carriers. The J-15 has been developed by using elements from both the Chinese J-11B and the Russian Su-33 – both of which take influences from the Su-27.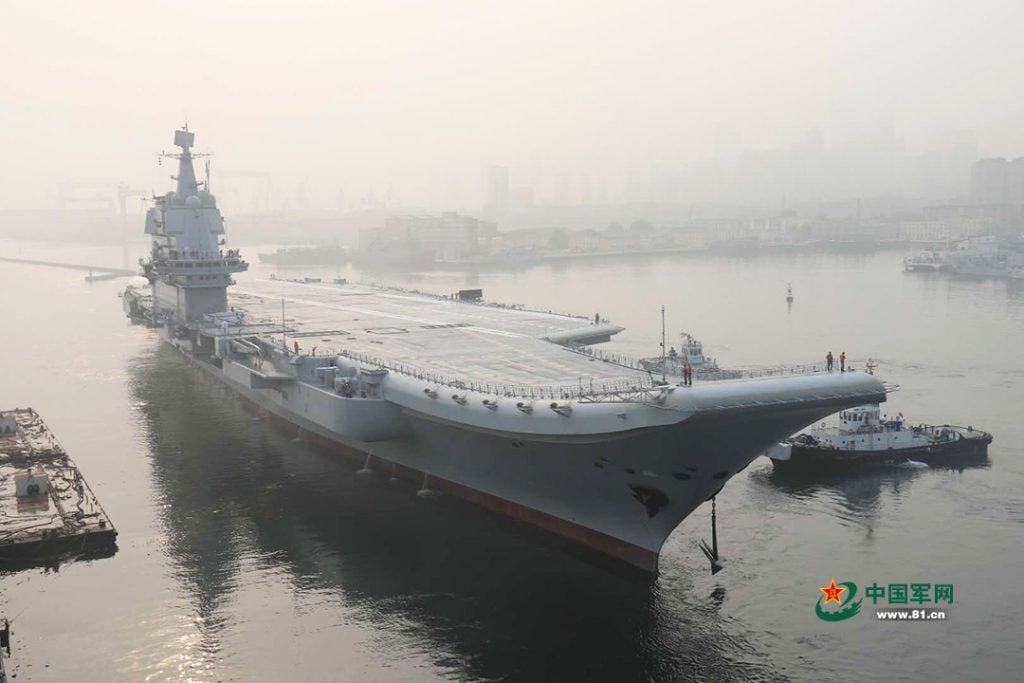 The Shandong can carry up to 36 of the newly developed J-15 fighter jets which is a 50% increase over the Liaoning. The newest carrier to the fleet is also much larger than the Liaoning displacing 50,000 metric tons of water.
As sophisticated as the carrier and its new aircraft are, they still use conventional propulsion systems and ramps to launch its fighters. The Shandong can also launch several types of helicopters when needed.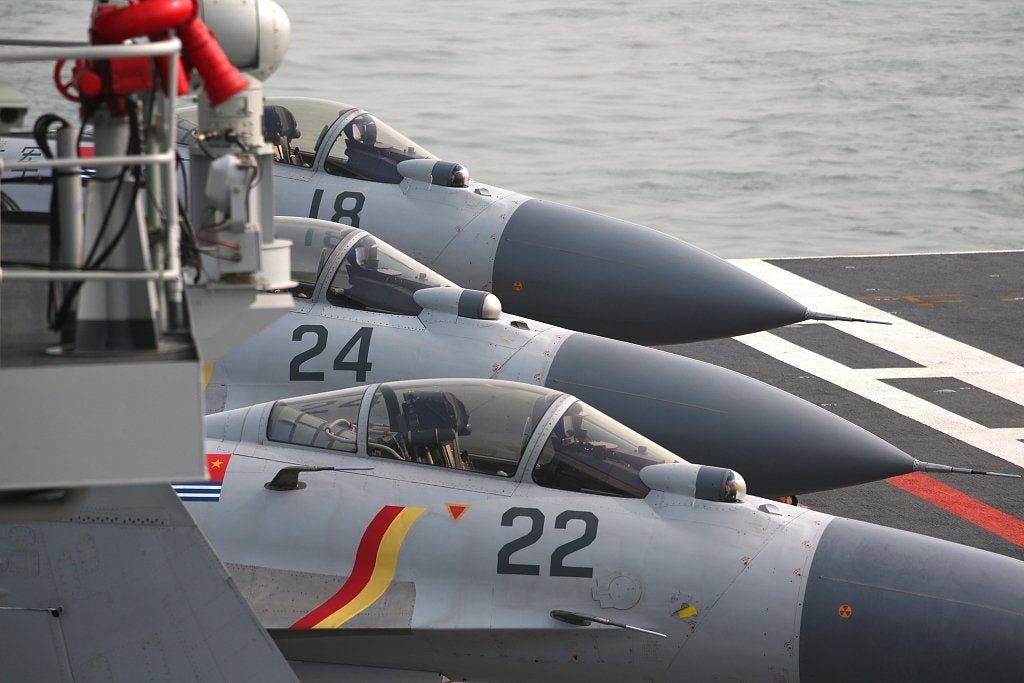 The Shandong is unique for China as it is the first domestically designed and built aircraft carrier. While the carrier is currently in service it is still going through Sea trials, in fact, it is unknown if or when the Shandong will achieve Initial Operational Capacity (IOC) which are the basic standards for deployment.
China's first aircraft carrier the Liaoning only reached IOC, six years after its commissioning in 2018. While Liaoning was extensively used as a test bed it's still difficult to gauge when the Shandong will achieve the same level of preparedness but landing and launching fighters is certainly a step in the right direction.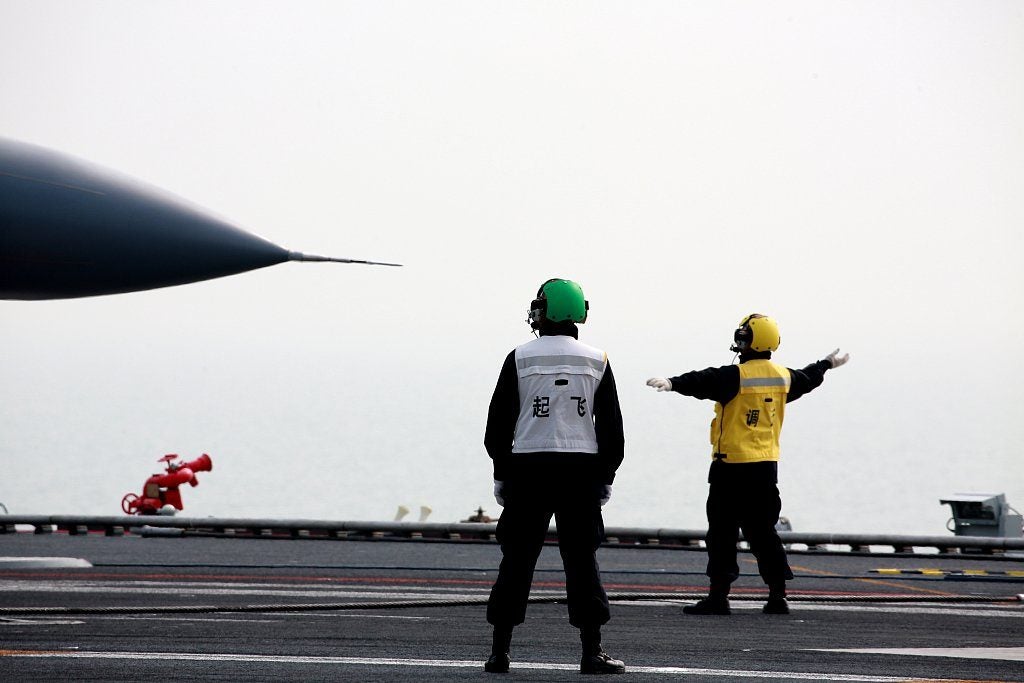 The Shandong is currently Captained by Lia Yijun, a senior PLAN captain who previously commanded the frigate Lianyungang. Captain Yijun has studied abroad and Graduated from China's military academies, including the missile program at the PLA Dalian Naval Academy.
As the situation between India and China continues to develop it will be interesting to see the steps China will take in its naval program to help secure its positioning and footing on the global stage.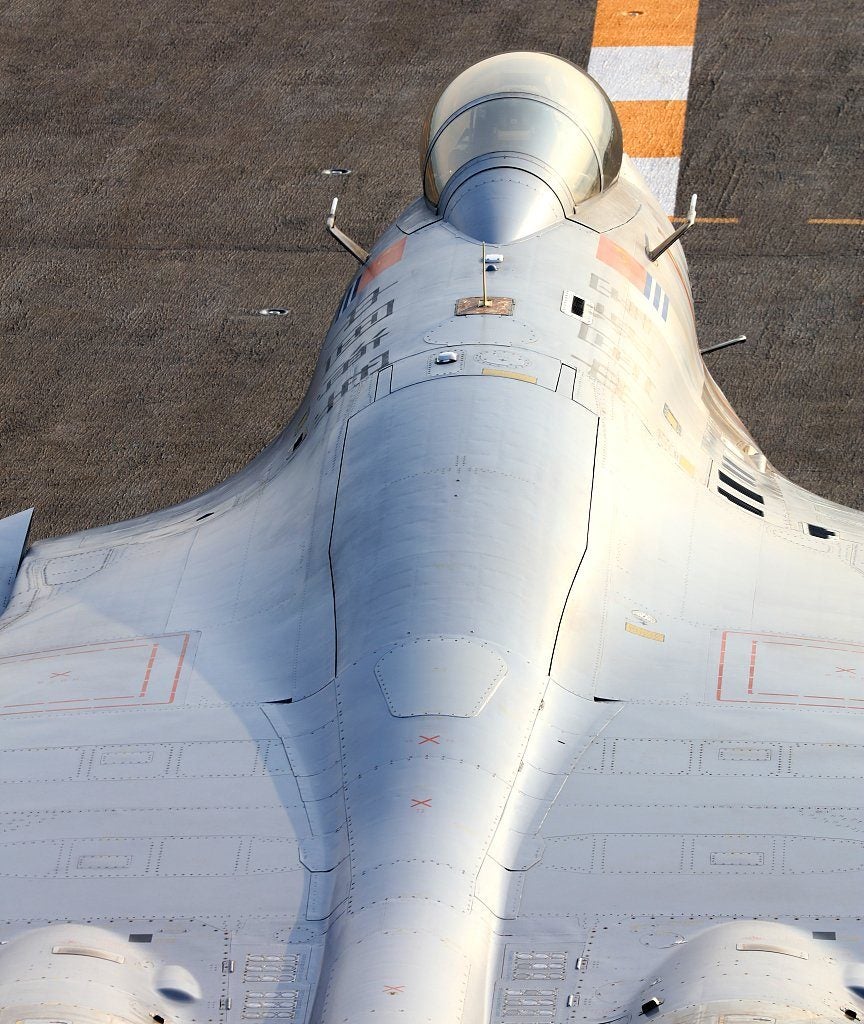 All Photos Credit: China Daily