Space Force Tests Satellite Anti-Jamming Technology
The U.S. Space Force's Space and Missile Systems Center (SMC) announced on the 26th August that it had tested a new anti-jamming capability designed to increase the resilience of the U.S. Armed Forces' satellite communications systems.
The test, which took place on the 18th June, was conducted to evaluate the Mitigation and Anti-Jam Enhance (MAJE) component of the Wideband Global SATCOM (WGS) which provides the Armed Forces with satellite communications globally. MAJE consists of upgrades to the WGS's software backend and the Global SATCOM Configurations Control Element hardware, which is the on the ground system which detects and mitigates interferences with WGS satellites.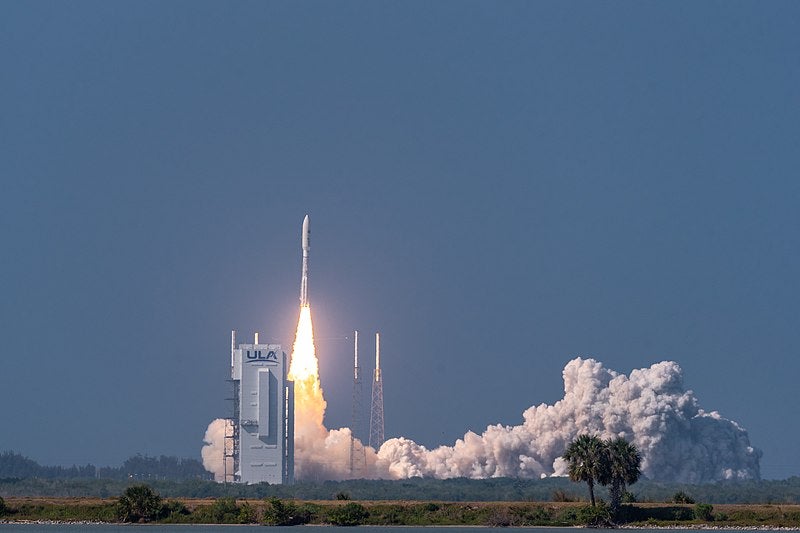 The test demonstrated MAJE's detection and suppression capabilities against interference and its ability to optimize the system's performance in a contested environment, according to the SMC. When deployed, the MAJE upgrade will enable the Armed Forces to isolate unwanted signals interfering with the WGS's operations and restore communications links at a faster rate.
"MAJE will double the anti-jam SATCOM capabilities for six Geographic Combatant Commands," Col. John Dukes, SMC's Geosynchronous Polar Orbit Division senior materiel leader, said in a statement.
The MSC conducted the test from the Los Angeles Air Force Airbase from which it continues to operate even past the Air Force Space Command was redesignated as the United States Space Force on the 20th December 2019.
This minor test is part of a series of tests the Space Force is conducting as it upgrades the WGS. The next major test is scheduled to take place this autumn and will address MAJE's geolocation ability, dubbed First Article Test Increment 4, with Increment 3 having taken place in December of last year. Increment 3 was the first of this series of tests conducted since the establishment of the Space Force. The fifth and last Increment test will mark the completion of multi-capability and end-2-end testing, opening the door for the program to commence interface verification and integration with the Armed Forces' subsystems.