More Optionally Manned M113s for Australian Army Testing
BAE Systems have been awarded a $7.7 million AUD contract to convert further ageing Australian Army armoured personnel carriers into Optionally Crewed Combat Vehicles (OCCVs). The contract will see the number of optionally manned M113AS4 platforms increased from four to twenty.
As previously reported by Overt Defense, BAE Systems had converted a small number of M113AS4s as test-bed platforms to trial autonomous technology under the Australian Army's Robotics and Autonomous Systems (RAS) Strategy. Interestingly, the plan includes a knowledge transfer that will see later vehicles converted by the Army itself at the Joint Logistic Unit in Victoria.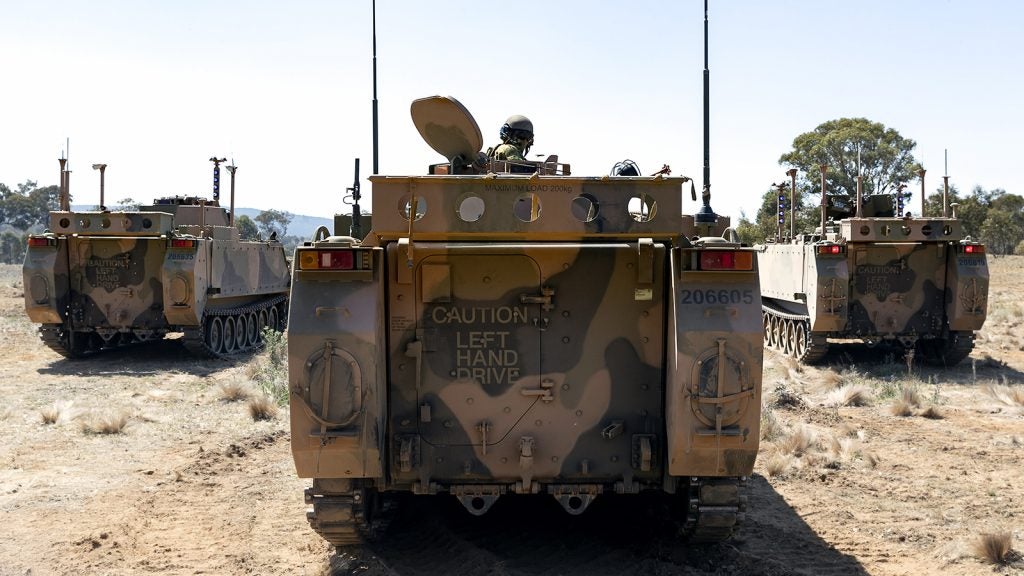 BAE noted synergies with other autonomous programmes underway with the ADF (Australian Defence Force0; "We are also collaborating on other landmark projects to advance autonomous capabilities such as Australia's Loyal Wingman program, led by Boeing Australia for the Royal Australian Air Force." Australian Defence Minister Linda Reynolds added; "These technologies are 'disruptive technologies' that provide marked advantages on the modern battlefield by bolstering ADF capability while protecting Australian personnel."
Three further programmes were also announced – research at the Institute for Intelligent Research and Innovation at Deakin University to expand "…Army's leader-follower vehicle technology prototyping…", a contract with QinetiQ Australia to model the conversion of the Bushmaster Protected Mobility vehicle to a hybrid-electric drive and a contract with EPE for a number of "… small wheeled robots…" for trials involving "… human and machine teaming in reconnaissance roles."
Reynolds further noted: "We are investing $12 million to boost Defence's experience and understanding of new and emerging technologies in partnership with Australian industry and academia. There is a global increase in the use of these types of technologies and investments like these ensure both Defence and Australian industry are well positioned to take advantage and further develop these state-of-the-art technologies."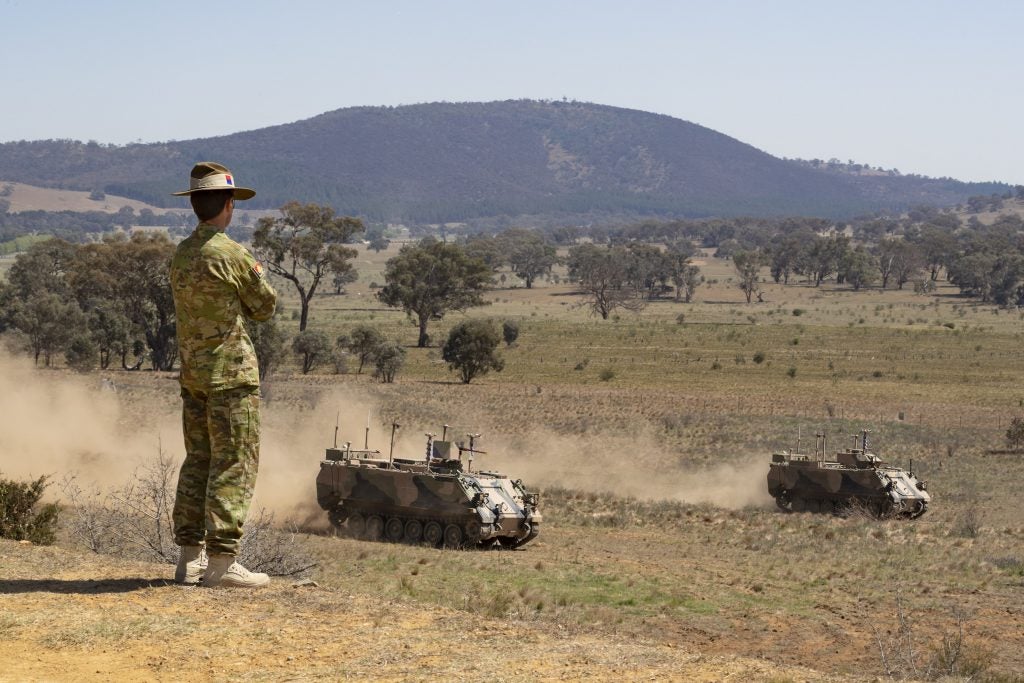 Whilst the M113AS4 OCCVs will be used to further develop autonomous and semi-autonomous operation and the tactics to exploit the technology, the majority of M113AS4s in Army service will be replaced with the new Mounted Close Combat Vehicle under LAND 400 Phase 3. Competition is between the Rheinmetall Lynx KF41 and the Hanwa AS21 Redback, both of which are currently undergoing trials in Australia.